Mike Pompeo Leading U.S-North Korea Back-Channel Negotiations, Report Says
Mike Pompeo, the current CIA director and President Donald Trump's pick for secretary of state, is spearheading back-channel communications with Pyongyang ahead of an upcoming meeting between Trump and Kim Jong Un, according to the New York Times.
The report indicated that Pompeo's leading role in communicating with the North Koreans reveals the State Department's dwindling responsibility in setting up one of the most anticipated talks between a sitting president and a rogue dictator. Pompeo is already dealing with officials from the hermit kingdom through a channel that runs between the CIA and its North Korean counterpart, the report added.
Within four months of his appointment to lead the agency, Pompeo announced the creation of a Korea Mission Center in Langley, Virginia, in May. "Creating the Korea Mission Center allows us to more purposefully integrate and direct CIA efforts against the serious threats to the United States and its allies emanating from North Korea," he said at the time.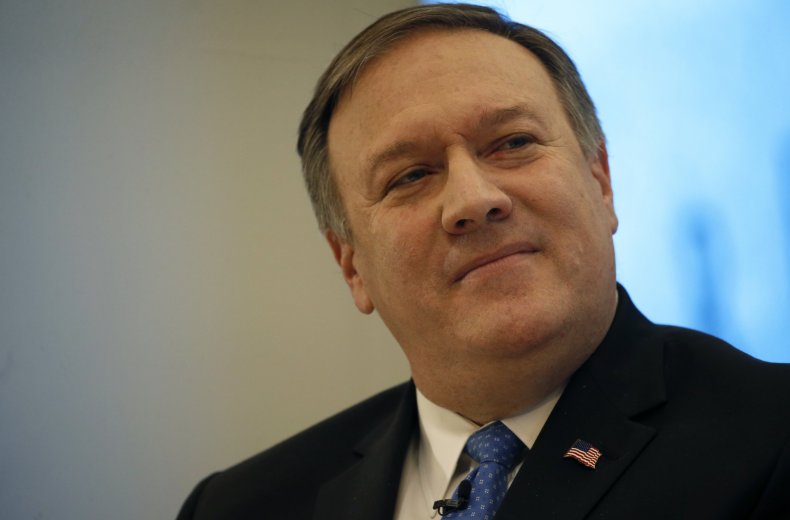 Pompeo's involvement in the talks also explains Rex Tillerson's abrupt departure, the Times noted. After Trump accepted North Korea's offer to a meeting, the president wanted a top diplomat who is in line with his thinking, according to several officials familiar with the matter. Tillerson had been at odds with the White House on critical foreign policy issues, including how to approach Pyongyang in a diplomatic way. One notable example was when the president undercut Tillerson during one of his trips to China, tweeting that "he was wasting his time trying to negotiate with Little Rocket Man," the report noted.
Conversely, Pompeo has had a hawkish position. He has discussed the viability of a regime change in the isolated country, and is considered skeptical about engaging with the North Korean strongman. Pompeo had infuriated the regime after suggesting in July that the North Korean people "would love to see Kim go" and that Kim's character was even more dangerous than his nuclear weapons. In response, the regime pledged to strike the "heart of the U.S." with a nuclear strike.
Pompeo is still awaiting confirmation to lead the State Department, but the CIA director will likely meet some contention in the Senate. Democrats have already expressed concern about his nomination—including that of Gina Haspel, whom Trump nominated to run the CIA—given their stance on the use of torture techniques against detainees and suspected terrorists, according to USA Today.