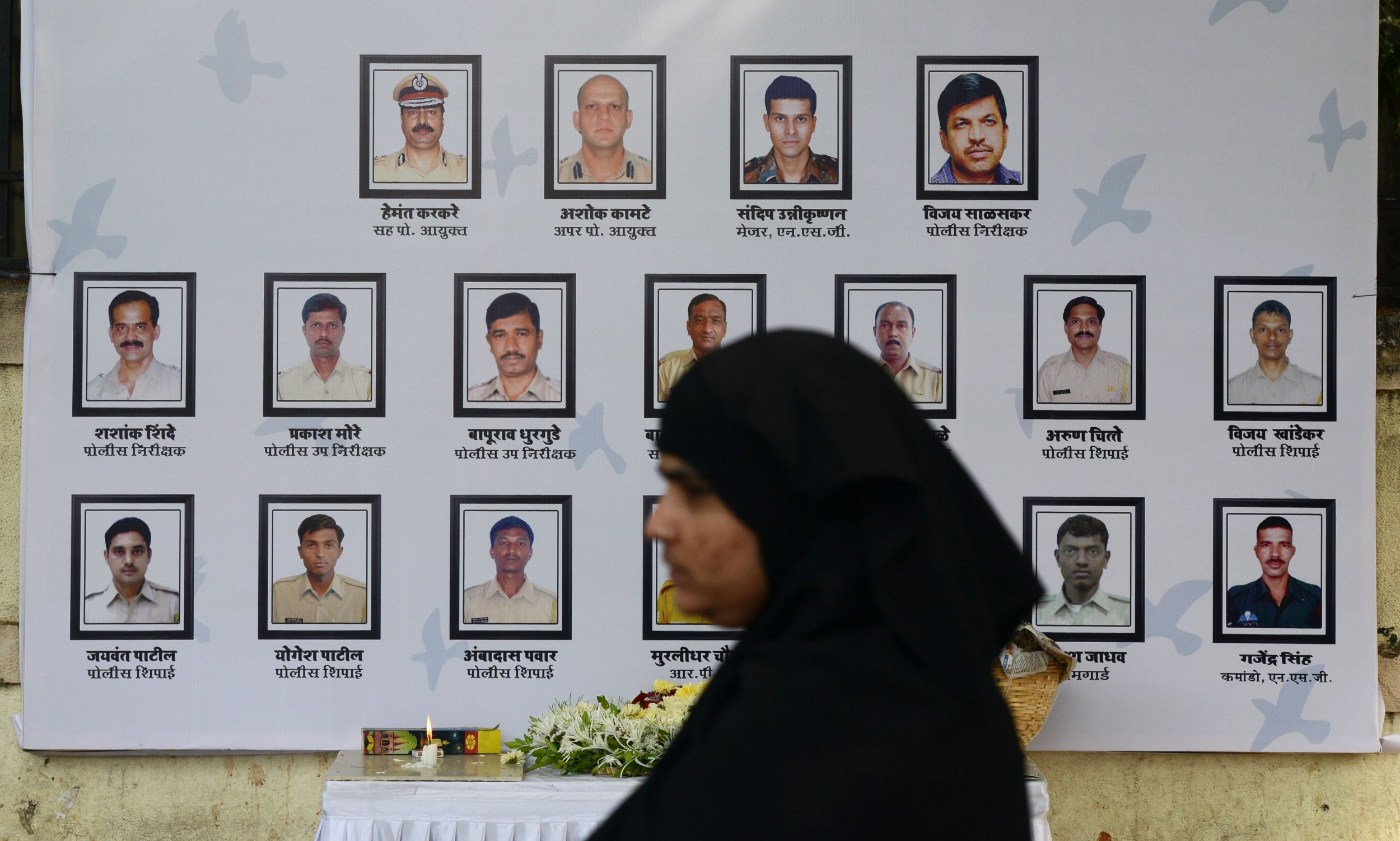 Secretary of State Mike Pompeo has offered a substantial reward for information helping to convict the masterminds of the Mumbai terror attacks, as India marks the 10-year anniversary of the rampage which paralyzed the country's financial capital.
Only one attacker survived the three-day assault, which left at least 166 people dead and hundreds more wounded. Though Ajmal Kasab was hanged for his involvement in 2012, those who directed the attack are believed to still be alive and living in neighboring Pakistan.
A militant Islamist group called Lashkar-e-Taiba (LeT) was behind the Mumbai operation. The organization is believed to have close ties with Pakistan's Inter-Services Intelligence (ISI) service, which provides funding and training for its operatives.
Pompeo released a statement calling on Pakistan to implement sanctions against the masterminds and help them be brought to justice. Noting he was committed to their punishment, Pompeo said the U.S. would offer a new $5 million reward for information assisting the capture or prosecution of the planners.
"We call upon all countries, particularly Pakistan, to uphold their U.N. Security Council obligations to implement sanctions against the terrorists responsible for this atrocity, including LeT and its affiliates," Pompeo said.
"It is an affront to the families of the victims that, after 10 years, those who planned the Mumbai attack have still not been convicted for their involvement," he added.
Pakistan has consistently denied involvement in the Mumbai attacks, and dismissed suggestions that the ISI helped fund, plan and execute the assault, the Associated Press reported.
Zakiur Rehman Lakhvi, a senior LeT commander, has been named by India as a likely mastermind of the plot. He was arrested by Pakistan soon after the attack and is facing trial for his involvement along with six others. However, the case has been slow-moving, and Lakhvi was released on bail in 2015. He is now believed to be living in relative comfort under the protection of the ISI.
Ten gunmen executed the operation, landing in Mumbai on a hijacked fishing boat on November 26, 2008. They proceeded to split into small teams and attack two luxury hotels, a Jewish center, a tourist restaurant and a crowded train station. The attack ended on November 28 as the last remaining gunmen—who had holed themselves up in buildings and taken hostages—were killed by police.
Indian Prime Minister Narendra Modi marked the anniversary by paying tribute to those who were killed. "Our solidarity with the bereaved families. A grateful nation bows to our brave police and security forces who valiantly fought the terrorists during the Mumbai attacks," he said in a statement.
Six Americans were among those killed, including three when the gunmen attacked the Nariman House Jewish center.
An American man and former Drug Enforcement Agency informant—David Coleman Headley—was later sentenced to 35 years in jail by a U.S. court for involvement in planning the attack. Headley is of Pakistani origin and joined LeT after becoming radicalized during a trip to the country. He traveled to Mumbai five times ahead of the attack to conduct intensive surveillance on the proposed targets.