Mike Pompeo Says GOP Must 'Control State Legislatures' in 2022, Block HR1 Bill at All Costs
Former Secretary of State Mike Pompeo said Tuesday that he launched a 2022 political action committee to help Republicans retake control of federal and state legislative bodies, something he predicts will be propelled by anger over Democrats' H.R.1 voting rights bill.
Pompeo, one of former President Donald Trump's most loyal supporters, told Breitbart News Daily that he launched the Champion American Values PAC (CAVPAC) to boost down-ballot GOP candidates in the 2022 midterm state and congressional elections. Pompeo said Trump's energetic base voters across the country are seething over the Democrat-backed "For the People Act" bill, also called H.R.1, which he and Senate Majority Mitch McConnell have warned would doom the GOP in future elections if passed. Pompeo suggested moderate Republicans will be voted out of office by pro-Trump conservatives in 2022.
Pompeo has for months warned Republicans that H.R.1, a bill currently in Congress which would ease mail-in voting and registration requirements, "could strike a dagger" into the conservative effort to dismantle the "left's agenda." McConnell in March warned that H.R.1's passage would be "absolutely devastating" to the Republican Party.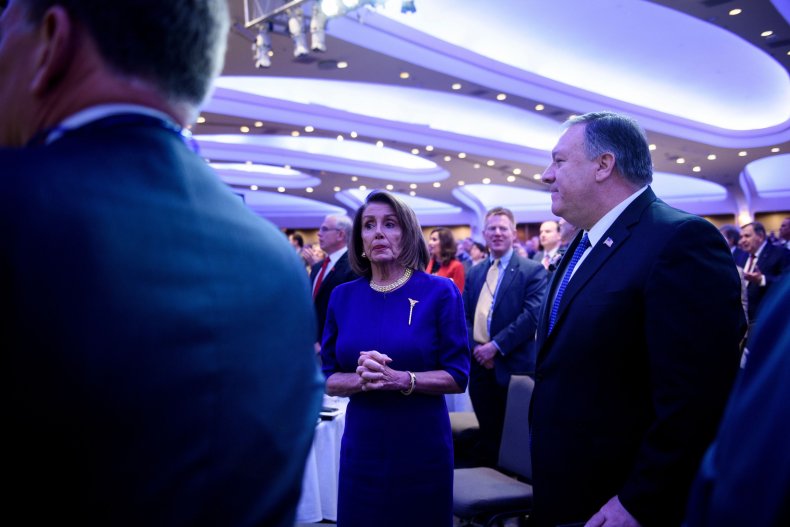 "Some folks out there who saw what happened in November 2020 and say 'oh I've had it,' but I see a lot of folks who say 'I saw 2020 and I'm not letting that happen again. I'm not going to let H.R.1 pass. We're going to go crush this in two years,'" Pompeo told Breitbart Tuesday.
Pompeo dismissed the idea the GOP is demoralized after losing the Senate majority and the White House in 2020, claiming irate Trump voters across the U.S. are prepared to "ride to the sound of the guns" to defeat Democrats in 2020. Trump routinely blames state GOP lawmakers and governors for not helping him overturn his large election loss.
"One of the things [that] demoralizes people is they see things like HR1, they see $6 trillion in spending proposed, they see these things being proposed by the left and the other side has the votes to win," Pompeo said.
Pompeo said Georgia, Arizona, Michigan and Pennsylvania state lawmakers' refusal to overturn President Joe Biden's win last year is proof the GOP must "control those legislatures" or risk having America fall prey to the "left's agenda." Pompeo specifically cited the Green New Deal, Biden's recently released $6 trillion budget proposal, and the H.R. 1 voting rights act as threats to conservatives across the U.S.
Despite Pompeo's warning, the Trump administration pushed the country's deficit up to $3.1 trillion, more than twice the previous record set after the 2009 financial crisis. And Pelosi told CNN on Sunday that she's still optimistic that the voting rights bill can pass with the support of Senator Joe Manchin before 2022.
Pompeo, who was elected to Congress in 2010, bragged that he and Republicans "threw Nancy Pelosi out" as House Speaker that year, and are poised to ride conservative anger over the 2020 election losses into 2022.
Newsweek reached out to representatives for Pompeo as well as the Republican National Committee for any additional remarks Tuesday afternoon.