Mike Pompeo Inherits State Department in Chaos: 4 Things to Know
The U.S. Senate on a 57-42 vote on Thursday confirmed President Donald Trump's nominee Mike Pompeo as the new secretary of state after Trump abruptly fired Rex Tillerson in March.
Here are four things to know about the State Department, which Pompeo is inheriting in disarray.
1. Vacant Positions
The State Department has struggled to achieve its various diplomatic missions under Trump, in part, because so many key positions have remained vacant. There is no permanent undersecretary for arms control and international security affairs, for example, which would be integral parts of proposed talks with North Korea as its leader, Kim Jong Un, conducts missile tests and threatens the United States. There is also no permanent assistant secretary for East Asian and Pacific Affairs.
Outside Asia, the United States lacks ambassadors to important allies including South Korea, Germany and Australia. Just Wednesday, the Trump administration abruptly switched its nominee for the vacant Australia post to South Korea instead.
2. Rex Tillerson was Undermined in Public
Trump undermined Tillerson several times, most notably in October, a day after Tillerson stated that the U.S. had "lines of communication" to North Korea.
"I told Rex Tillerson, our wonderful Secretary of State, that he is wasting his time trying to negotiate with Little Rocket Man..." Trump tweeted. "...Save your energy Rex, we'll do what has to be done!"
After firing Tillerson, Trump said the two "were not really thinking the same," whereas he and Pompeo "are always on the same wavelength."
3. Who else has left in the State Department
Key staffers have quit the State Department since Trump entered the White House, signaling a potential morale problem as the president has taken to threatening world leaders and global pacts on Twitter. Some of the noteworthy departures include: Roberta Jacobson, the U.S. ambassador to Mexico; Joseph Yun, the Trump administration's top person on North Korea; and Thomas Shannon, the undersecretary of state for political affairs.
Some of those leaving have not been shy about their motives. John Feeley, the U.S. ambassador to Panama, said in his resignation letter he was quitting because of Trump, Reuters reported in January.
"As a junior foreign service officer, I signed an oath to serve faithfully the president and his administration in an apolitical fashion, even when I might not agree with certain policies," Feeley said.
"My instructors made clear that if I believed I could not do that, I would be honor bound to resign," he continued. "That time has come."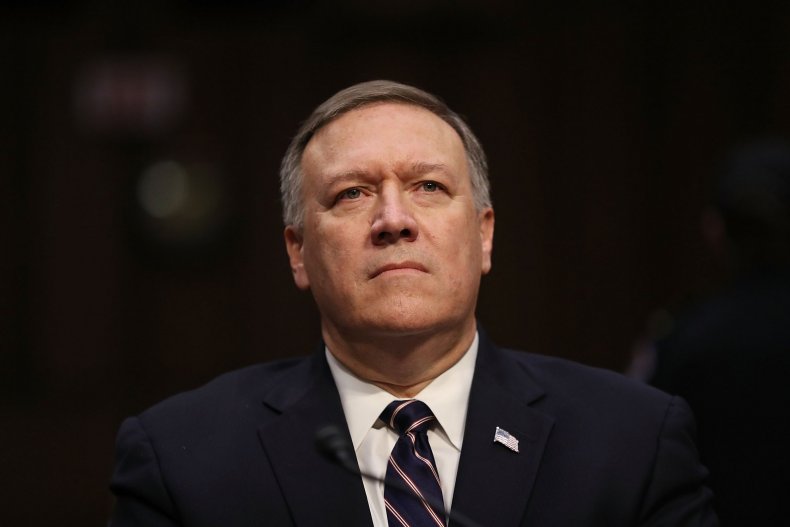 4. Decentralized Leadership
Since Tillerson was removed from his post, the president's family members who hold positions as senior White House advisers have acted as de-facto state secretaries.
Trump's eldest daughter Ivanka Trump earlier this month was bashed for acting as a fake secretary of state in Peru, and has also held a meeting with South Korea's foreign minister.
Her husband, Jared Kushner, like the president, did not jive with Tillerson. In February, Tillerson said Kushner's Middle East peace plan proposal "was fairly advanced" but needed "further work." Tillerson is also reported to blame Kushner for rumors about his position before he was ultimately fired.