Mike Sexton Tributes Pour in After Star Poker Player Dies of Cancer Aged 72
The world of poker has paid tribute to Mike Sexton after the longtime color commentator for the World Poker Tour died on Sunday at the age of 72.
His passing was announced on Twitter by fellow Poker Hall of Fame member Linda Johnson, who said Sexton had died of prostate cancer.
"Mike Sexton passed away peacefully at home earlier today surrounded by family members," Johnson wrote as she announced Sexton's death.
"He appreciated all the wonderful comments and farewells from poker players all over the world. Service details are forthcoming. For now, please keep his family in your thoughts as they grieve."
Last week, Johnson first revealed Sexton's battle with the disease, explaining he had authorized her to speak on his behalf as he sought to keep his fight with cancer as private as possible.
Matt Savage, the executive director of World Poker Tour, said losing Sexton was like losing a brother.
"People deal with grief in different ways and I admit I haven't dealt with the illness and passing of Mike Sexton as well as I should have," he tweeted.
"There comes a time in everyone's life when more people we love pass away but this one really hurts. I loved him like a brother."
Meanwhile, Las Vegas-based broadcaster Jeff Platt praised Sexton's huge influence on the game of poker.
"If you're a poker player, you looked up to Mike Sexton," he wrote on Twitter.
"If you're a poker broadcaster, you looked up to Mike Sexton. If you worked in poker in any capacity, you looked up to Mike Sexton.
"His accomplishments in the poker world are only surpassed by his kindness. RIP, Mike."
Current poker stars Jason Koon and Mike McDonald also spoke fondly of the influence Sexton had on the sport and their careers.
"Rest in peace, Mike Sexton," Koon wrote.
"Without your influence and inspiration, many of us would have never made the plunge to playing poker for a living. We'll see you on the other side, brother."
McDonald added: "RIP Mike Sexton- those early seasons of the WPT all over Canadian TV during the hockey lockout were what made me want to pursue poker."
Earlier this week, when Sexton's battle with prostate cancer first became public, one-time World Series Poker bracelet-winner Todd Brunson paid tribute to the 72-year-old.
"Mike Sexton is the epitome of what and how a player should conduct himself both at and away from the poker table," he wrote on Twitter.
"Always the consummate gentleman. We should all strive to emulate his behavior. Truly one of poker's greatest ambassadors. We all love you."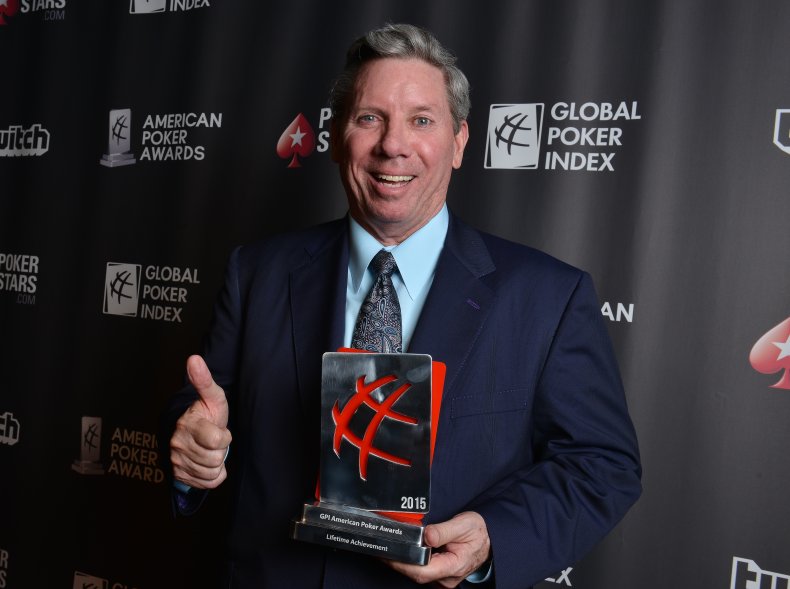 One of the most recognizable faces on the World Poker Tour, Sexton took up poker in 1977 and moved to Nevada eight years later in order to pursue it full-time.
He won a World Series of Poker bracelet in 1989, the World Series of Poker Tournament of Champions in 2006, and a World Poker Tour title in 2016.
As per the Hendon Mob Poker Database, he amassed $6.7 million in live tournament earnings during a career that spanned four decades.
A Poker Hall of Fame inductee in 2009, Sexton was hugely successful on the other side of the cameras, first appearing as color commentator on World Poker Tour broadcasts in 2003, a position he held for 14 years.
In his role as broadcaster, Sexton played a crucial role in bringing poker to the masses and explaining the game to viewers.