Mike Tyson Accuses Hulu Producers of 'Lying' to Friends Over 'Mike' Series
Mike Tyson is furious with Hulu, claiming the platform lied to his friends and "stole" his life story for the upcoming biopic series Mike.
The former heavyweight boxer voiced his grievances on social media, claiming that Hulu producers tried to pay Dana White millions to promote their "slave master story" while alleging that they didn't offer him a dollar. Tyson intends to hold the grudge stating that he'll "never forget" what Hulu "stole" from him.
The eight-episode limited series Mike launches on Hulu on Thursday August 25, 2022. Created and written by Steven Rogers (I, Tonya), the show stars Trevante Rhodes (Moonlight) as Tyson, with supporting cast members including Harvey Keitel and Russell Hornsby.
Over the weekend, Tyson revealed his fury at the upcoming show, and came out swinging directly at the Hulu executives.
"Hulu tried to desperately pay my brother Dana White millions without offering me a dollar to promote their slave master take over story about my life," Tyson wrote on his social media channels, "He turned it down because he honors friendship and treating people with dignity. I'll never forget what he did for me just like I'll never forget what Hulu stole from me."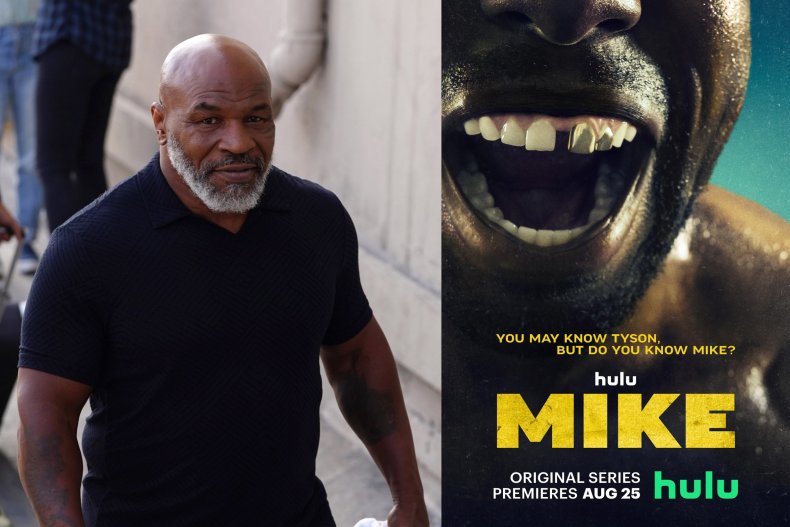 White is the president of the UFC, and a close friend of Tyson's. The 56-year-old retired boxer continued in a separate post: "Don't let Hulu fool you. I don't support their story about my life. It's not 1822. It's 2022. They stole my life story and didn't pay me." He added, "To Hulu executives I'm just a n****r they can sell on the auction block."
Tyson's posts received high-profile support on Instagram. Jamie Foxx wrote "Love u bro," while current boxing champion Tyson Fury wrote, "Get up there Mike." Musician Xzibit commented, Real s***. This is rare in a world full of takers and con artist."
Tyson further explained his take on the situation on Twitter. "Hulu stole my story," he wrote, "They're Goliath and I'm David. Heads ill roll for this." He followed this up by stating: "Hulu's model of stealing life rights of celebrities is egregiously greedy."
Tyson's anger with Hulu executives comes months after Pamela Anderson opposed dramatization of her own life in the Emmy Award-nominated series Pam and Tommy, starring Lily James. Tommy Lee, on the other hand, gave his blessing for the show to be made.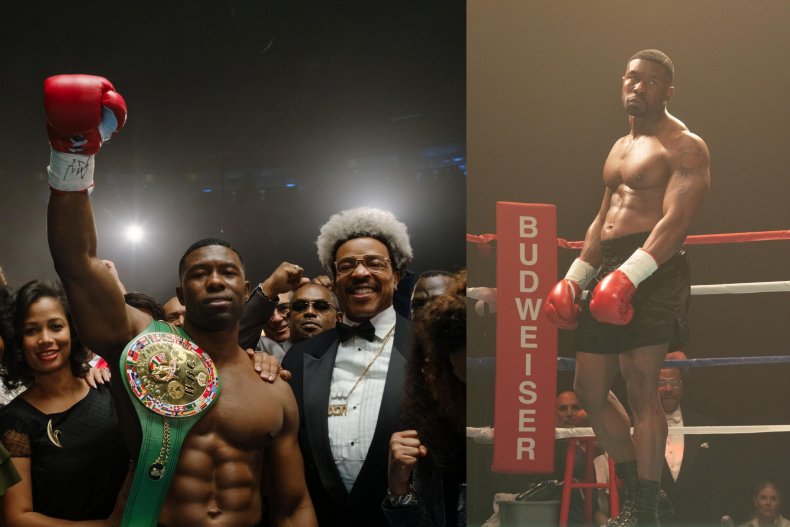 On Sunday Tyson further spoke out against Hulu, this time calling for somebody to lose their job. "Someone should get fired from Hulu," he said, retweeting a tweet that added context to the situation, "Producers were lying to my friends saying I supported the unauthorized series about my life."
World Boxing Council president Mauricio Sulaiman claims the WBC was misled by Hulu. "I just spoke to [Mike Tyson] I'm so upset to learn that his upcoming series were produced without his involvement and consent."
Newsweek has reached out to Hulu for a response to Tyson's statements.