How Much Is Mike Tyson Getting Paid to Fight Roy Jones Jr.?
Mike Tyson will reportedly earn at least $10 million as he makes his return to the ring for the first time in 14 years.
The former undisputed heavyweight champion of the world will take on Roy Jones Jr. at Staples Center in Los Angeles on Saturday in an eight-round exhibition fight.
The bout, which marks the inaugural event of a series produced by Legends Only League, has been dubbed "Frontline Battle" and will be valid for the newly-formed WBC Frontline Battle Belt.
Both boxers are set to land a major windfall from the fight, with a guaranteed return of $10 million each, according to Joe Pompliano of Huddle Up.
Entertainment platform Triller has paid $50 million to broadcast the bout in the U.S. and Tyson (50-6, 44 KOs) and Jones Jr. (66-9, 47 KOs) could make twice as much depending on PPV sales.
In the lead-up to the fight, Triller has been at the center of controversy for suggesting the bout will have "only one winner" and could involve a knockout.
The California State Athletic Commission had previously stated no winner would be announced and that the two boxers would not be allowed to attempt a knockout.
"There have been some false rumors swirling, so to be crystal clear—the WBC is scoring the fight," Triller co-owner Ryan Kavanaugh said in a press conference earlier this week.
"There could be a knockout and there will be one winner. Anyone who says there is going to be no judging or no winner either does not understand the rules or has their own agenda. Unquestionably. 100 percent.
"The only difference in this fight is the gloves are 12 ounces, there are eight rounds and the rounds are two minutes rather than three. That is it."
As pointed out by Kavanaugh, the fight will involve 12-ounce gloves as opposed to the traditional 10-ounce gloves used in traditional heavyweight bouts.
Additionally, owing to its exhibition nature, the fight will be contested over eight rounds of two minutes each, as opposed to the usual 12, three-minute rounds.
Significantly, however, neither Tyson nor Jones Jr. will be required to wear headgear.
"For total clarity we are not implying that CSAC is picking a winner or scoring," Kavanaugh subsequently clarified.
"WBC is scoring and a winner will be determined using those scores as a basis."
The statement caused further controversy as the WBC had previously indicated its three celebrity judges will be at the event in an unofficial capacity and will not be ringside.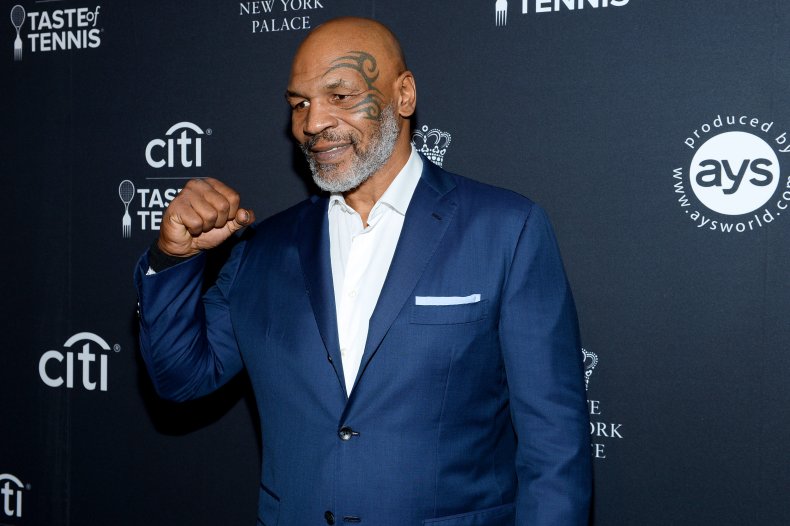 Even before Triller's contradicting statement over the rules, the fight had attracted criticism due to the age of the fighters.
Tyson turned 54 at the end of June and hasn't fought professionally since retiring in the sixth round against Kevin McBride in 2005.
A short-lived exhibition tour followed but the former undisputed heavyweight champion of the world hasn't been involved in a bout of any kind since 2006.
A former world champion in four weight classes, Jones Jr. is three years younger than his opponent and last fought in 2018, but admitted earlier this year that he wasn't relishing the prospect of squaring off against "Iron Mike".
"It's very risky, yes. But God's in control of all," he told World Boxing News in July.
"[Previously] I was beating everybody in every weight class I was in, so what you gonna do? It's like David and Goliath. He's a giant monster, we know.
"I'm little David and all I've got is God on my side, which is all I'm gonna need."
Tyson, meanwhile, insisted his and Jones Jr.'s age should not be a concern for anyone. The former heavyweight has looked in incredible shape after undergoing a grueling training regime, but his stance wasn't universally shared.
"There's a time when you gotta worry about your health," former two-time heavyweight world champion George Foreman told TMZ Sports in July.
"But it's a beautiful thing that they would even come out.
"Maybe they can even name a charity or something for the recipient of the funds. I think it's good to come out but it's gotta be a fun thing, but I hope one does not hit the other.