Is Mike Wolfe Married? 'American Pickers' Star Has Post-Divorce Girlfriend
American Pickers star Mike Wolfe is loved up with a former Playboy model and motorcycle racer, Leticia Cline.
Wolfe, 58, and Cline, 44, went public with their romance in August 2021 after they were spotted getting cozy in his hometown of Le Claire, Iowa. The two had met years before they got together and bonded over their love for motorcycles, according to Cline's Instagram.
This is Wolfe's first public romance after his divorce from ex-wife Jodi Wolfe, who filed for divorce from her husband of eight years in November 2020.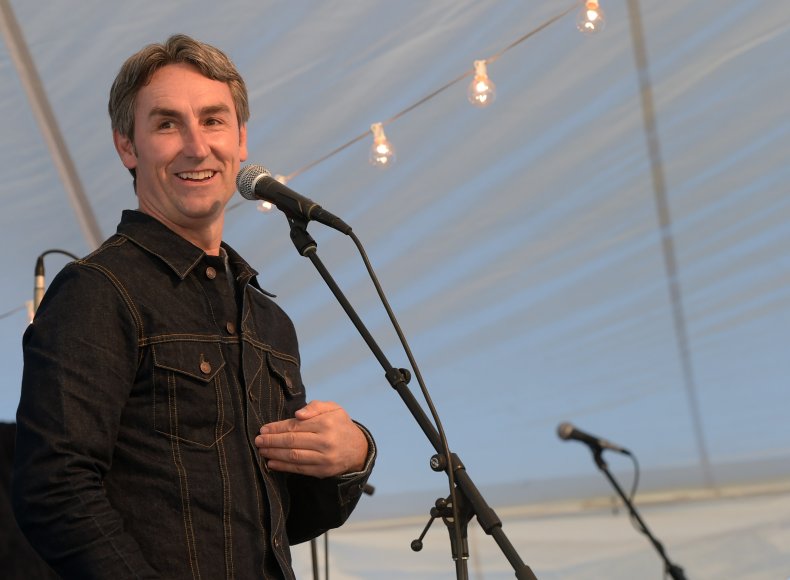 She listed irreconcilable differences as the reason for the divorce, which was finalized in December 2021. They are parents to an 11-year-old daughter, Charlie.
Born and raised in Kentucky, Cline works as a journalist after getting started in modeling. She was a Maxim cover model and a Playboy model, and she also appeared on the reality series Beauty and the Geek.
Cline also races motorcycles, a passion she picked up from her late father, and is a city councilor in her hometown of Cave City, Kentucky.
A mother of one, she made a failed bid to become mayor of her hometown in 2022. She thanked everyone who supported her on her Facebook page.
"I just want to thank the people who believed in me and a vision of what this city could be. Though it's not easy to lose, I lost by only 50 votes which says a lot.... A woman like me who didn't have the typical political background," she wrote in November last year.
"At the end of the day if I inspired someone to do something they never thought they could then I've won. That's all I wanted to do anyway...give the people their voices back. And though it's hard to change the impossible, I gave it all I had and next round me, or someone inspired by me, will pummel it into the ground. I'm CELEBRATING that Victory!! Best of luck Cave City," she said.
As for Wolfe, he created American Pickers, whose hosts travel across America in search of rare antiques and collectibles they can buy, in 2010. He recently responded to comments that there was not enough diversity on the show.
The host of the History Channel reality show shared a 42-second video to his Instagram and TikTok accounts, where he introduced fans to members of the almost all-white crew, who were slammed for being "diverse as a country club."
But Wolfe was not interested in the criticism and replied: "If we have Black people reach out we go, and have done some great stories with Black collectors. We cast the show with the leads that come in. If you know of a cool story and collection hit me up."