Mikhail Gorbachev Funeral: What Vladimir Putin Is Doing as He Skips Event
President Putin is not attending the funeral of his Kremlin predecessor, Mikhail Gorbachev, on Saturday in what many are interpreting as a deliberate snub.
A public farewell ceremony was held for Gorbachev at Moscow's House of Unions, to be followed by the funeral itself at Novodevichy cemetery.
Putin did not grant Gorbachev a state funeral, making him the first Kremlin leader since Nikita Khrushchev to be denied the honor.
According to his spokesman Dmitry Peskov, Putin is unable to attend in person because of work commitments.
Peskov said: "Unfortunately, the president's work schedule will not allow him."
Gorbachev, who died on Tuesday aged 91, was the final leader of the Soviet Union and oversaw policies the lead to its disintegration.
Putin, a former KGB agent, has described the USSR's collapse as the "greatest geopolitical catastrophe of the century".
On Thursday Putin did place a red rose by Gorbachev's coffin at Moscow's Central Clinical Hospital. In a message of condolence to Gorbachev's family he described the former Soviet leader as "a politician and statesman who had a huge impact on the course of world history".
Notably Hungarian Prime Minister Viktor Orbán, who traditionally maintained friendly relations with Putin, is the only EU and NATO leader who will be present for Gorbachev funeral.
What is Putin doing?
On Saturday Putin held talks with Turkish President Recep Tayyip Erdogan over the telephone.
According to Zvezda, a state-owned Russian media outlet run by the Ministry of Defense, the leaders discussed "issues of multifaceted bilateral cooperation" and the conflict in Ukraine.
This included the deal that allowed Ukrainian Black Sea grain exports to resume, signed in July by Russia, Ukraine, Turkey and U.N. Secretary General Antonio Guterres.
Putin went on to hold a call with Azerbaijani President Ilham Aliyev to discuss security at Armenian-Azerbaijani border.
Putin has been visiting Kaliningrad, a strategically important enclave of Russian territory sandwiched between Poland and Lithuania.
The Russian president defended his invasion of Ukraine during a school visit on Thursday, claiming many Ukrainian children "didn't even know that Ukraine and Russia were part of a united country."
On Friday Putin's motorcade stopped at the side of the road for 30 seconds, whilst the Russian leader asked locals "is everything ok?" and whether the governor was "upsetting" them, to which they answered yes and no respectively. Footage of the interaction went viral on social media, getting more than 160,000 views on Twitter.
A strained relationship
Putin had an uneasy relationship with Gorbachev, who presided over the collapse of the USSR.
As president Gorbachev pursued a policy of 'glasnost', or openness with the west, which reduced Cold War tensions and boosted business ties with Europe and the United States. Under Putin this policy has been reversed, with sanctions and boycotts following the February 24 invasion of Ukraine severing many economic links between Russia and the west.
In 2013 Gorbachev criticized Putin, stating: "Politics is more and more turning into an imitation of democracy. All power is in the hands of the authorities and the president.
"The economy is monopolized. Corruption has taken on colossal proportions."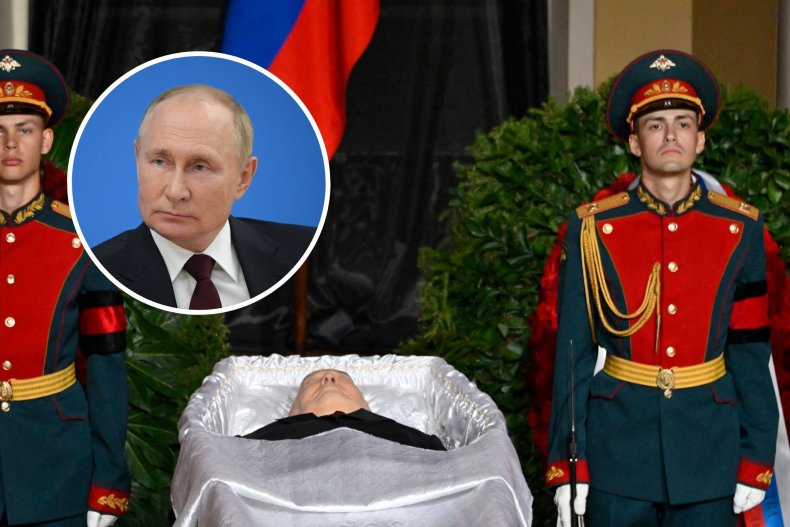 According to Pavel Palazhchenko, Gorbachev's translator for 37 years, the former Soviet leader was left "shocked and bewildered" by Russia's invasion of Ukraine and deteriorating ties with the west.
However, in 2016 Gorbachev did tell the Sunday Times he backed Putin's 2014 annexation of Crimea, which led to him being banned from Ukraine.