Mikhail Gorbachev Warns Ukraine Conflict Could Lead to a New Cold War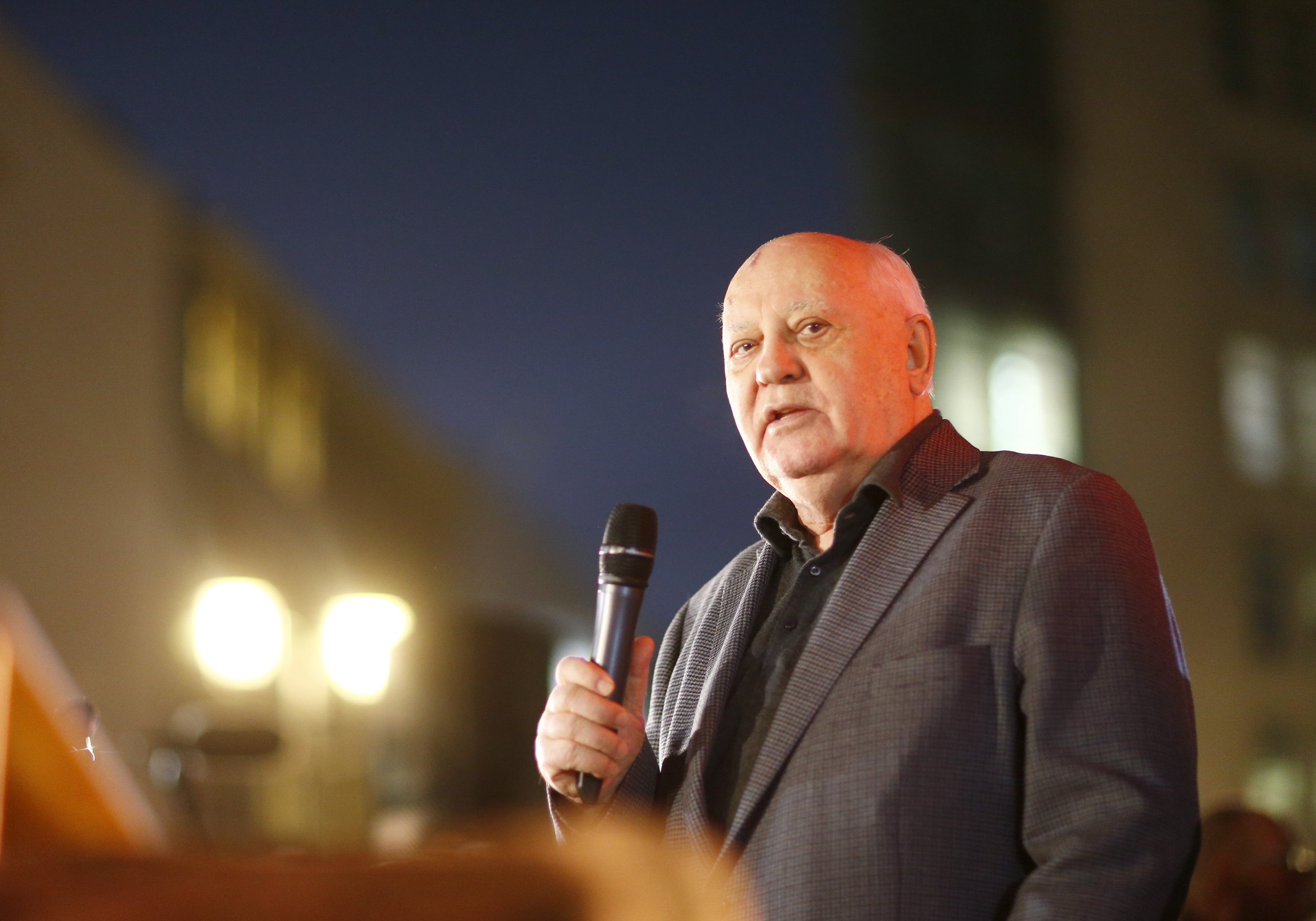 Former Soviet Union leader Mikhail Gorbachev pleaded with leaders to exert better control over rising tensions between Russia and the United States over eastern Ukraine, as it may spur another Cold War, reports Reuters.
"The world is on the brink of a new Cold War," he said in a speech on Saturday. "Some say that it has already begun."
Gorbachev, 83, issued the warning at an event in Berlin commemorating the 25th anniversary of the fall of the Berlin Wall, according to The Guardian. In his speech, Gorbachev shamed both nations for not fulfilling their respective agreements after the Cold War ended, and accused the United States of "triumphalism" and taking advantage of a weakened Russia after the Soviet Union collapsed in 1991.
The former Soviet leader called for open dialogue between the two nations, which would in turn help to build trust. In the late 1980s, Gorbachev played a key role in the collapse of communism in Russia and eastern Europe thanks to his revolutionary glasnost and perestroika policy reform movements, which advocated for open communication.
At the same event on Saturday, German Chancellor Angela Merkel said it was a "miracle" that the Berlin Wall fell peacefully in 1989. A chain of balloons, stretching for nine miles, will be lit and placed along the former border between East and West Berlin on Saturday night.
Gorbachev's cautious words come at the heels of Dutch foreign minister Bert Koenders, who said that the last victims of Malaysian Airlines Flight 17, which was shot down on July 17th over rebel territory in eastern Ukraine, could possibly never be found due to the ongoing fighting in the region.
The conlict in Ukraine has intensified since April, when a group of pro-Russian separatists led an uprising that has killed over 4,000, according to Reuters. A ceasefire deal was struck in September between the Kiev government and rebels in Ukraine, as tensions had prohibited authorities from investigating the Malaysian Airlines tragedy earlier in August.
All 298 passengers on the flight were killed, and the remains of 289 have been found near the crash site. 193 of the victims were Dutch.
Ukraine has claimed that separatist fighters shot down the Boeing 777 with surface-to-air missile, given to them by Russia. However, leaders in Moscow reject the claim, blaming Kiev for the tragedy instead.