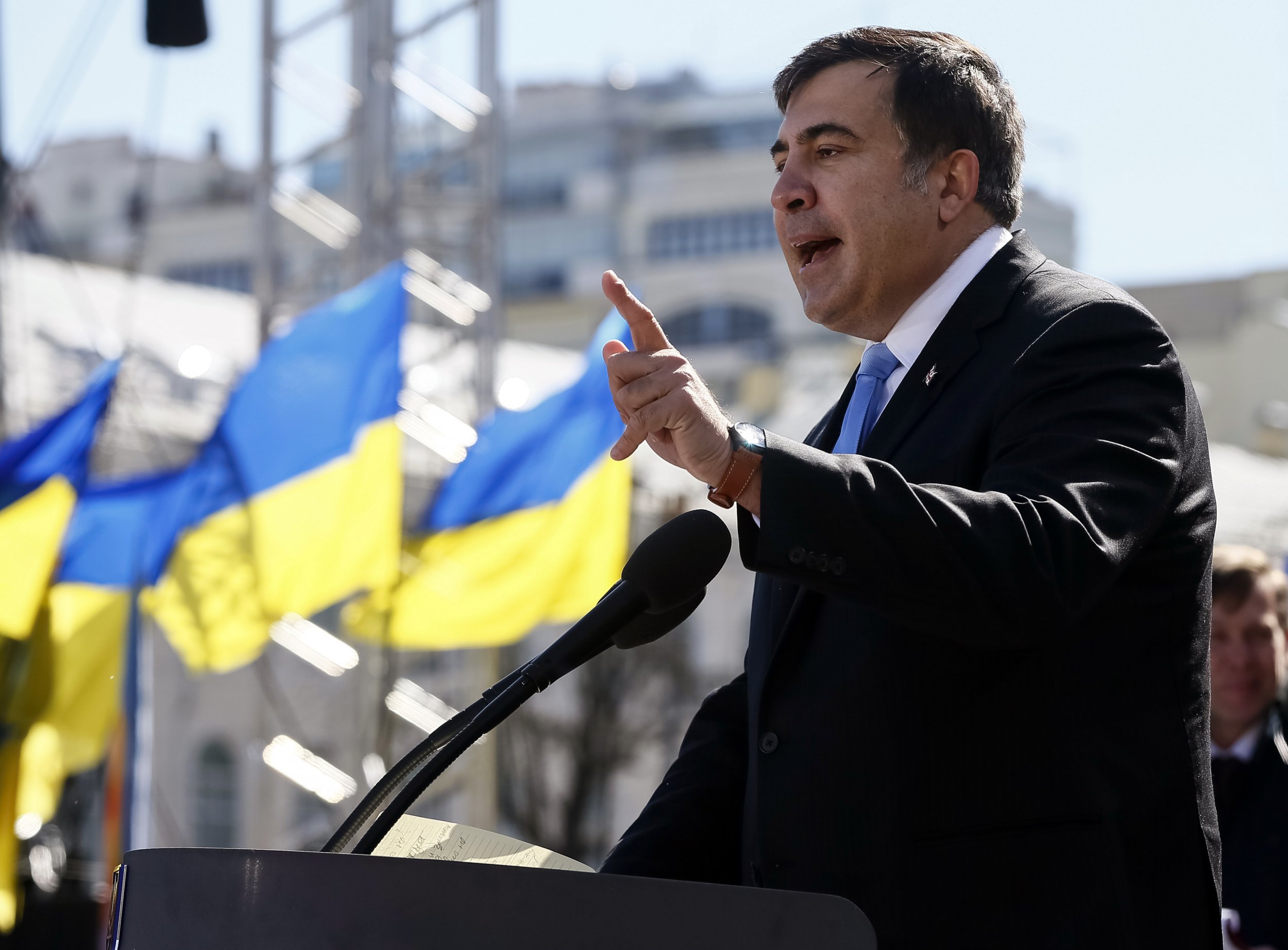 Former Georgian President Mikheil Saakashvili resigned as governor of Ukraine's Odessa region on Monday with a searing attack on alleged corruption in Kiev, Ukrainian news site Ukrainska Pravda reports.
"The Odessa region is not only being handed to the corrupt, it is being handed to the enemies of Ukraine," Saakashvili said on Monday. "I will not be silent about this. I have grown truly tired of that."
The Georgian-born politician was appointed governor by presidential decree last year and his anti-graft campaign, as well as his vehement denunciations of alleged corruption, have led to a rapid surge in his popularity. Last year he traded insults with Interior Minister Arsen Avakov after telling a cabinet meeting he would prove that the cabinet was "governed by corruption."
Saakashvili was one of several foreign politicians to arrive in Ukraine after the toppling of the pro-Russian government in 2014 and he was one of the last remaining in a senior position, as others were replaced or resigned in frustration at the lack of reforms. Unlike ex-Economy Minister Aivaras Abromavicius and ex-Finance Minister Natalie Jaresko, who no longer hold government roles, Saakashvili vowed "not to let go" of his fight and hinted he may pursue a long-anticipated push for power on the national level.
"I am very much in love with this region and we started many things with you all," Saakashvili said, following a regional government meeting. "I do not want to leave Odessans. I want to tell them that we will clean up Odessa as well."
Saakashvili also had harsh words for the Ukrainian President Petro Poroshenko, accusing him of backing "two clans" working against his reforms. He also took a swipe at senior officials in Kiev, who all had to submit new property and asset declarations last week, outing many of them as millionaires.
"To be honest, for me, the last straw was the electronic declaration," he said. "I am lost for words when I see the impudent faces on the ones here and throughout Ukraine who brazenly say that they have billions only in personal assets, and continue to receive social assistance from the state, from those pensioners who collect their final penny with shaking hands so as not to die of hunger."
"In this situation I decided to submit my resignation and begin a new stage of my fight," he said, without revealing exactly what this new stage entailed. "Let them wish but not bank on getting rid of me."
The Ukrainian government has not yet announced if it is accepting Saakashvili's resignation.