Mila Kunis Says She's to Blame for Her 'Horrible Breakup' With Macaulay Culkin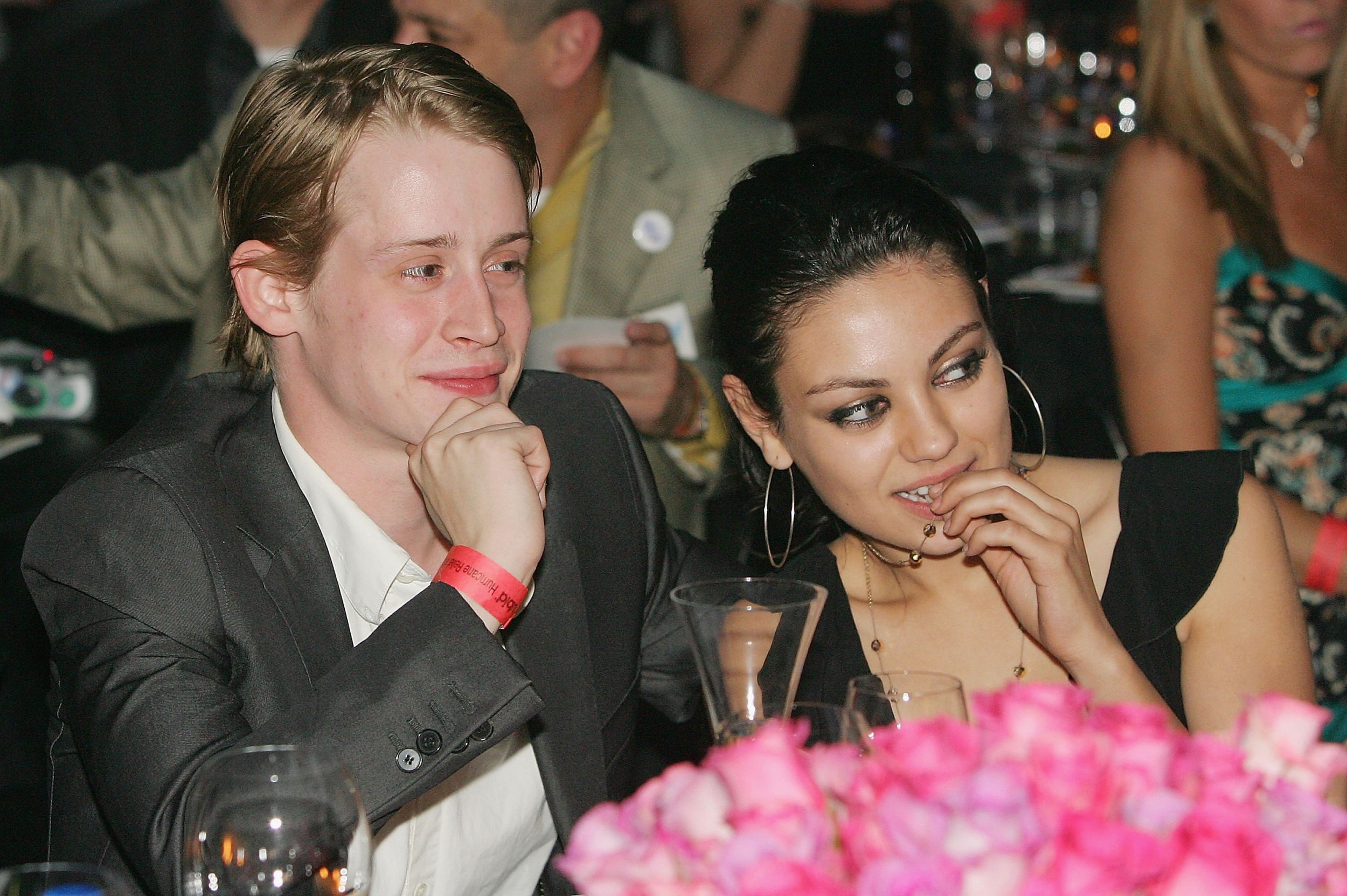 Mila Kunis took the blame for her and Macaulay Culkin's breakup during Dax Shepard's Monday podcast of Armchair Expert.
"I had a horrible, horrible breakup," the 34-year-old actress told Shepard. "I f***ed up. I was an a****** in my twenties and I'll be the first to admit it. … It's f***ed up what I did and f***ed up how I did it." While she didn't reveal what she did, she said that once she was single, she realized, "I just need to figure myself out. I genuinely need to know why I did what I did and regroup myself as a human."
Kunis and Culkin dated from 2002 to 2011. "The split was amicable, and they remain close friends," Kunis' representative told Us Weekly at the time of the breakup.
After their split, Kunis was single for two years, during which she "was open for business" but "didn't want to date" or "be taken out to the movies," she told Shepard.
The podcast host and actor asked if she'd forgiven herself for what happened. While it's "super hard" to forgive herself in general, she said that "enough time's gone by" and "everybody's in a much better place."
Two years after the breakup with Culkin she started dating Ashton Kutcher, whom she married in 2015. They have two children, a three-year-old daughter Wyatt Isabelle and 19-month-old son Dimitri Portwood.
There was nothing between Kunis and Kutcher when they worked together on That '70s Show, which aired from 1998 to 2006. Their characters, Jackie Burkhart and Michael Kelso, dated, but she was 14 when they met and he used to do her homework for her.
They didn't see each other for eight or 10 years and checked in via instant messages and texts. They crossed paths again backstage at the Golden Globes. She admitted to Shepard she noticed him from behind at first and didn't know the "very tall, very good-looking stature of a man" she was admiring was her former costar.
She said Kutcher too realized she wasn't the same person he knew, but he set her up on a blind date with someone else. Her date didn't show, and "that was the night that he and I hooked up," Kunis told Shepard on his podcast. Though they'd kissed on That '70s Show, their real first kiss did feel different. "While I was single, I never spent the night at any guy's house," she said. "This was the only time that I ever spent the night at somebody's house."