Who is Miles Bryant? Ex-Police Officer Arrested Over Susana Morales' Death
A former Georgia Police Officer, 22-year-old Miles Bryant, has been arrested and charged for concealing the death of 16-year-old Susana Morales, who had been missing for more than six months, according to reports.
Morales' body was found in a forest near Highway 316 in Gwinnett County earlier in February, ending the search for the teenager who had been reported missing on July 26, 2022, according to an 11 Alive report.
Gwinett County Sheriff's Office said Bryant was arrested and charged on Monday with false report of a crime as well as concealing the death of another.
The Doraville Police Department released a statement on Tuesday confirming that Bryant was no longer with the force.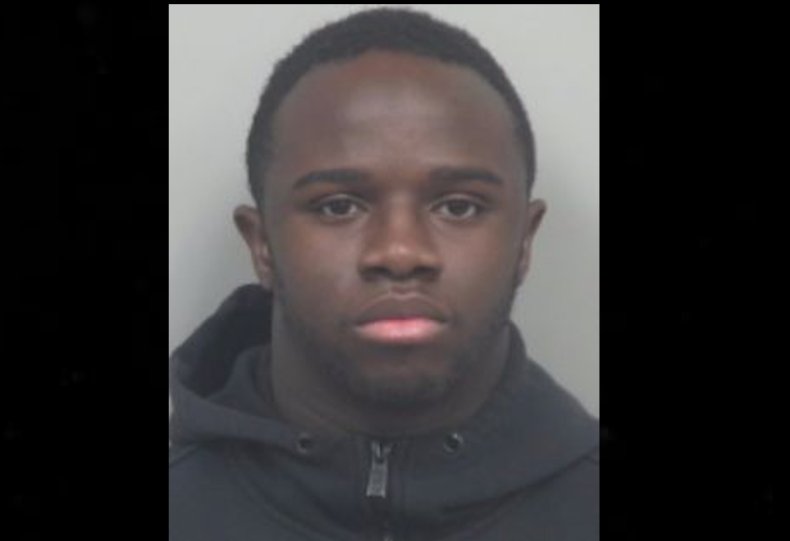 The statement read: "The city of Doraville was notified the afternoon of Monday, February 13 that a now former police officer was being served felony arrest warrants by the Gwinnett Police Department in connection with the disappearance and murder of Susana Morales.
"The city of Doraville and its Police Department are fully cooperating with the Gwinnett Police Department in its investigation of Mr. Bryant."
The Gwinnett Police Department issued a warrant for his arrest, with the warrant application giving more details about the suspect's alleged involvement in the disappearance and killing of Morales.
Bryant lived on Windscape Village Lane in Norcross, near the location where Morales lived and originally went missing, according to the 11Alive report.
The warrant application alleged that Bryant dumped Morales' naked body in the woods. He previously gave a false report on July 27 that his personal car had been broken into and a gun taken from inside the vehicle.
The warrant also listed Bryant as being "known or suspected of having been convicted" of rape, murder and other federal crimes.
Police said the medical examiner has not yet confirmed the cause of Morales' death.
"Our prayers rest with the family and friends of Susana Morales and everyone else affected by this tragedy," police said.
Gwinnett County Police spokesperson Hideshi Valle, said: "Detectives developed enough probable cause to get an arrest today, but the investigation is still on-going," according to a Fox 5 report.
Valle added: "This is a very tragic incident and not just for our community, but the law enforcement community as well.
"Gwinnett Police is determined to get all of the facts and all of the information to get justice regardless of who the individual is."
Newsweek has contacted the Gwinnett County Police Department for comment.