Eleven Influential Moments in John Lennon's Life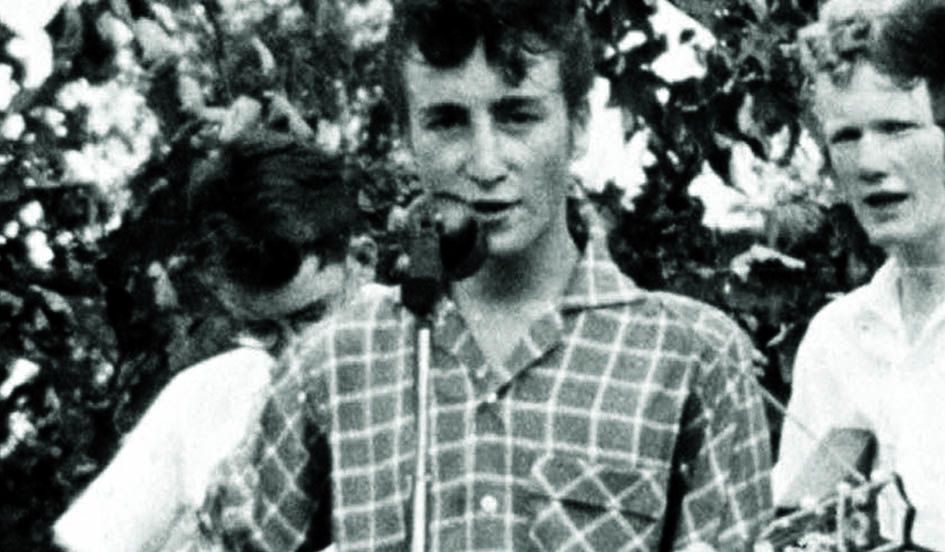 John Lennon was murdered on December 8, 1980. To commemorate the 25th anniversary of his death, Newsweek took a look at the defining moments in his life in its November 28, 2005 issue. This article, and others about Lennon's life and legacy, are included in a new Newsweek Special Edition.
Spring 1956
John, 15, catches a radio broadcast of Elvis Presley's "Heartbreak Hotel." "When I heard it," he says later, "it was the end for me." Elvis's music would be a huge influence, but when The Beatles got to meet The King years later, John was unimpressed. According to Tony Barrow, Beatles press officer, John compared it to "meeting Engelbert Humperdinck."
July 6, 1957
At a local church party, John leads his first band, The Quarrymen, through a ramshackle set. Afterward he meets 15-year-old Paul McCartney, who, primed for the occasion, whips out a guitar and tears through Eddie Cochran's "Twenty Flight Rock." Impressed and threatened, Lennon asks a friend: "What do you think about him joining the band?"
July 15, 1958
John's mother, Julia, is struck and killed by a passing car. "That's really [fouled] everything up!" he will remember thinking. "I have no responsibility to anyone now." He will later write "Julia" for her. "I lost her twice," John later tells Playboy. "Once as a 5-year-old when I was moved in with my auntie. And once again when she actually physically died."
February 11, 1963
In 10 hours of sessions at Abbey Road, The Beatles nail down finished takes of nine songs—four with Lennon on lead vocals. At 10 p.m., his throat torn to shreds, John swallows a couple of cough drops, gargles a mouthful of milk, strips to the waist and rips through "Twist and Shout"—completing, in one blistering take, The Beatles' debut LP.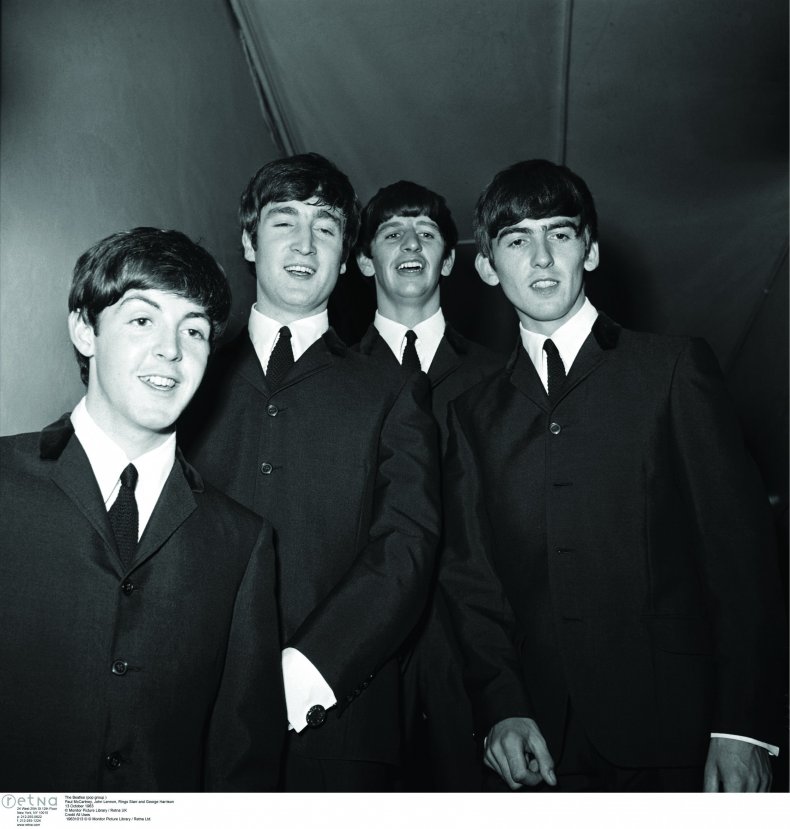 July 1965
At a London soiree, Lennon sips coffee secretly spiked with LSD. "It was just terrifying," he later says, "but it was fantastic." By his own tally, he will trip "a thousand" times over the next few years.
July 29, 1966
In a magazine interview, Lennon says The Beatles are "more popular than Jesus now." Outraged, U.S. radio stations ban Beatles records; fans burn them. Death threats and firecracker outbursts plague their subsequent tour. "The music wasn't being heard," Lennon will say. "It was just a sort of freak show." One month later, the Fab Four will play their final concert, in San Francisco.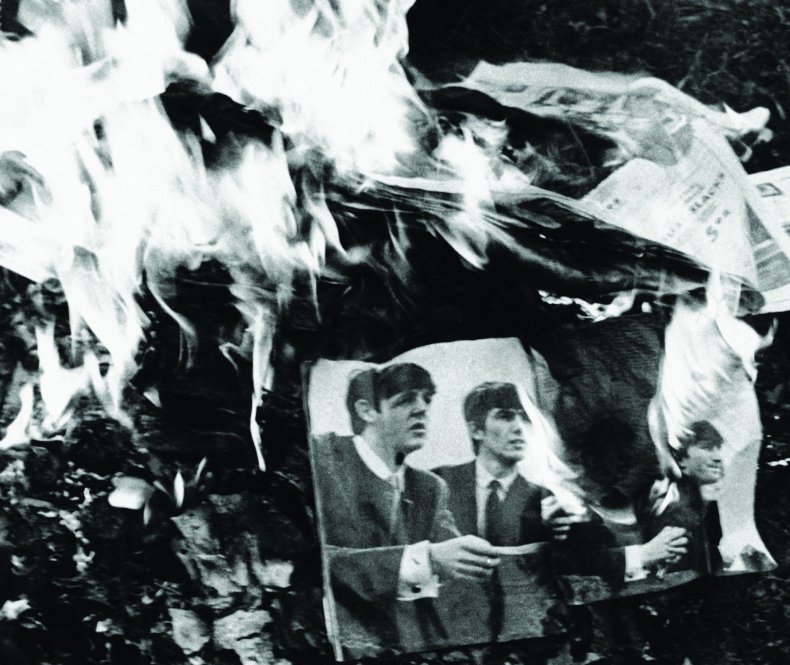 September 5, 1966
Lennon arrives in Germany to film How I Won the War. Shorn of his moptop and sporting granny glasses, he spends the next six weeks writing "Strawberry Fields Forever"—and imagining life after The Beatles. "I was always waiting for a reason to get out," he will later say, "from the day I made [that film]."
May 1968
While wife Cynthia is away in Greece, John invites Japanese artist Yoko Ono to his suburban London estate. The couple spends the night assembling a sound collage in his studio. They finish at dawn—and go to bed for the first time. "I had no doubt," Lennon will later say, "I'd met The One."
April 9, 1970
While undergoing primal-scream therapy in L.A., John fields a call from Paul—who says he's quitting The Beatles. Over the next few days, Lennon writes "God." "The dream," he sings, "is over." The Beatles will continue to sell records and their solo careers will flourish.
October 9, 1975
John's second son, Sean, is born—on John's 35th birthday. He spends the next five years as a "househusband"—and rarely touches a guitar.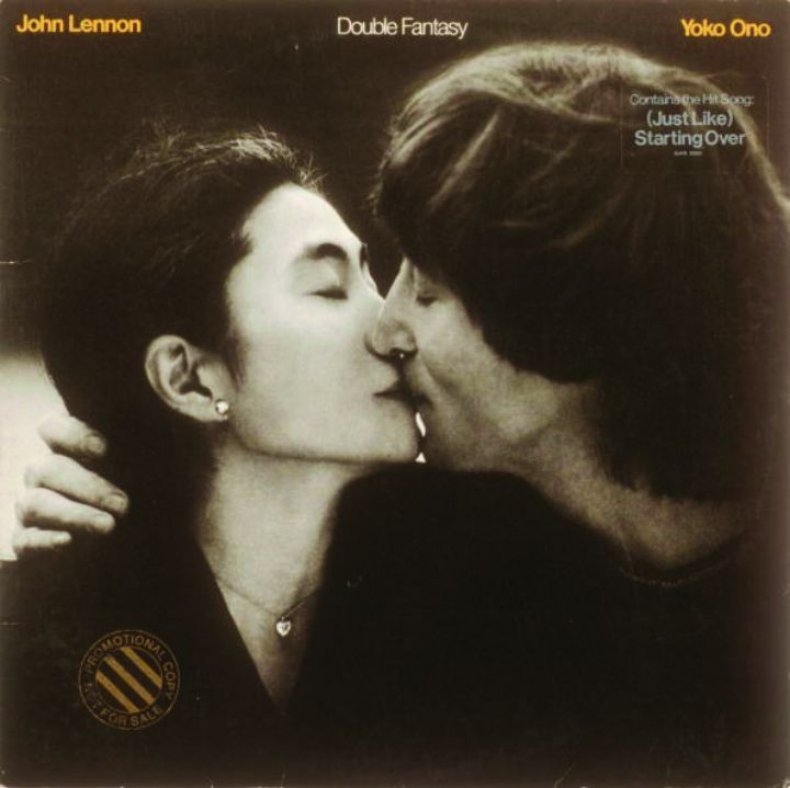 June 12, 1980
Lennon arrives in Bermuda by sailboat and, inspired by his time at sea, begins to write again. By the 22nd, he has composed most of Double Fantasy (pictured). "[John's] music, [Yoko's] opinions, their whole creative relationship had progressed to this moment of mutual trust," says Kishin Shinoyama, the photographer who took the now-famous kiss portrait appearing on the album's cover.
"I didn't give them any direction as far as posing, apart from the kiss. John and Yoko let me shoot wherever they went, whatever they did—because of this I didn't need to [guide them]." Lennon is finally ready to immerse himself once again into the process of being an active musician in addition to being one of the world's biggest rock stars. He won't live to see Christmas.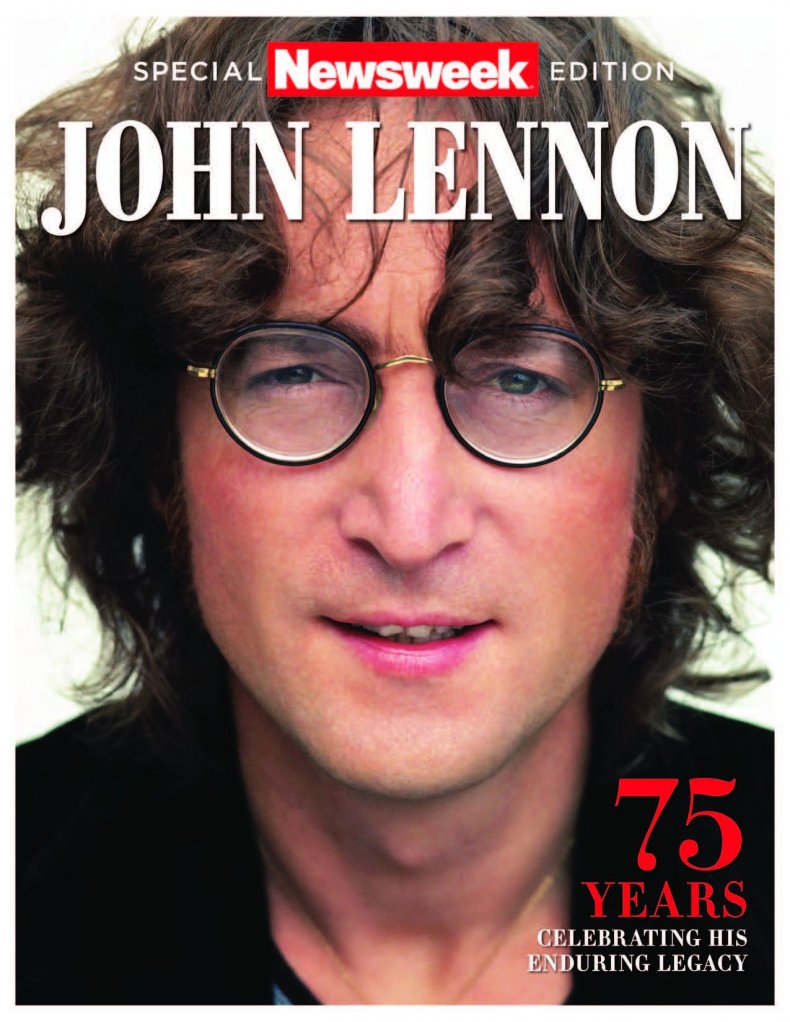 This article appears in Newsweek's Offical Collector's Edition, John Lennon: 75 Years—Celebrating His Enduring Legacy, by Issue Editor Tim Baker.