Miley Cyrus and the Flaming Lips Announce Naked Show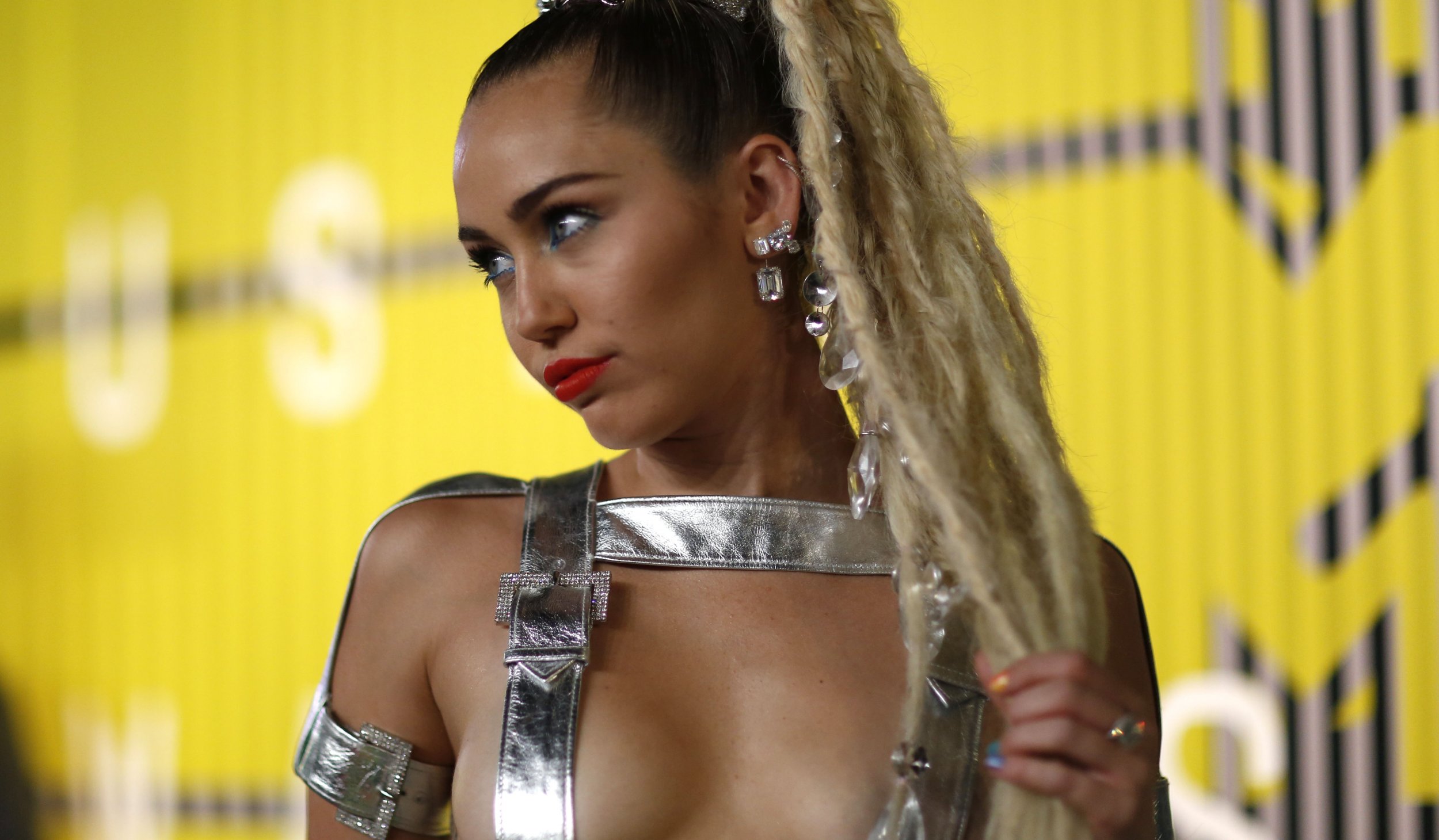 Miley Cyrus and The Flaming Lips are reportedly taking the concept of an 'intimate gig' to the next level. The band's frontman, Wayne Coyne, announced that they will perform an upcoming show naked, in front of a naked audience.
In a post shared to Instagram on Tuesday, Coyne said: "[Cyrus] is planning a show where her, the band (us) and the audience are all completely naked." Coyne added that this will happen while "milk (well white stuff that looks like milk) is being being spewed everywhere." The very intimate gig will be filmed and become part of the video for their song "The Milky Milky Milk."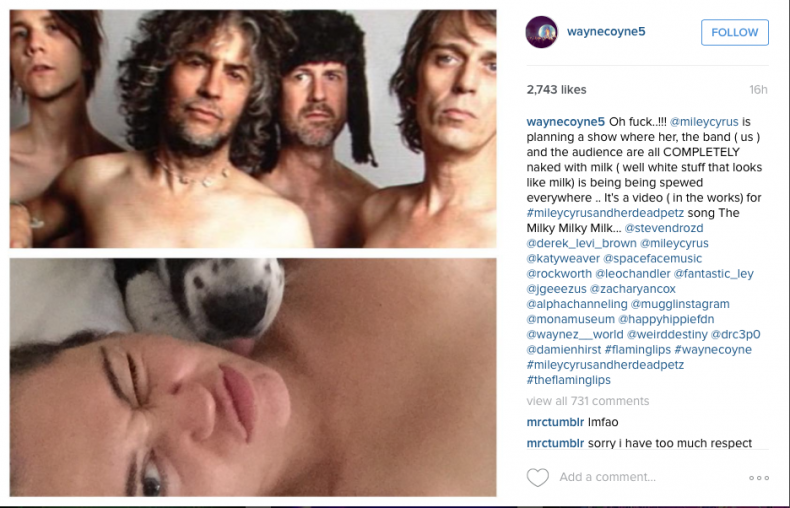 Neither Cyrus nor Coyne have been shy about appearing with little to no clothes on in the past. Cyrus featured nude in the video for her 2013 song "Wrecking Ball," while The Flaming Lips released a video in 2009 for their song, "Watching The Planets," in which a group of naked men and women stripped Coyne.
Cyrus announced that she would be embarking on a collaborative tour with the The Flaming Lips on last weekend's Saturday Night Live, reports Yahoo Music. They performed two tracks from their new joint album, titled Miley Cyrus and Her Dead Petz, during the program.
Cyrus and the The Flaming Lips will play six U.S. tour dates during November and December and will visit clubs and theaters in Chicago, Detroit, Boston, New York, Philadelphia and Washington, D.C. It's not clear if the naked gig will be part of these shows.