Miley Cyrus Dominates 'Black Mirror' Season 5 Conversation, Some Say It's Her Best Acting Ever
Black Mirror viewers were thrilled with Miley Cyrus' performance in the latest season of Black Mirror. The technology-based thriller series cast the pop singer in a similar position to her real life: a pop star named Ashley O. It may be the similarity in Cyrus' real-life role as a performer, or her growth as an actor, but some Twitter users explained it's the best she's ever acted.
Twitter users were quick to start a conversation about Cyrus as soon as Black Mirror Season 5 premiered on Netflix Wednesday. It seemed Cyrus was the leading discussion on the social media platform, despite two other episodes being released.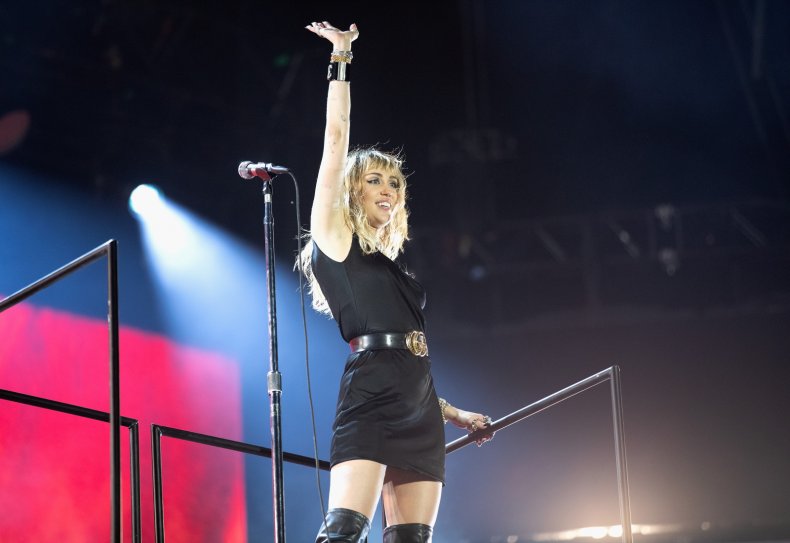 In the episode, Cyrus plays a purple-haired pop star who introduces a digital version of herself, so fans can interact with her on a daily and personal basis. From there, things accelerate and Cyrus finds herself in an odd set of emotions, one that takes the Black Mirror twist of horror and altered reality.
While the storyline captivated viewers, many conversations applauded Cyrus for her acting skills.
Some praised Cyrus' ease with the musical aspects of the role. (Cyrus does sing, but none of the songs in the episode are her own.) Some voices on Twitter urged Cyrus and Black Mirror to drop the songs so they can be played on streaming services.
This week, Cyrus also brought her music back into the spotlight with the release of her EP, She Is Coming. With six explicit songs, it takes listeners into Cyrus' world of political uprising, sex and drugs.
Black Mirror is known for tweaking reality slightly, and raising questions about humanity and the role of technology in our evolution. Many of the concepts and plot twists feature unsettling or scary results that, if instilled in real life, could change the course of the modern world, as well as the lives of select individuals. Black Mirror Season 5 released two other episodes on Wednesday with similar concepts.