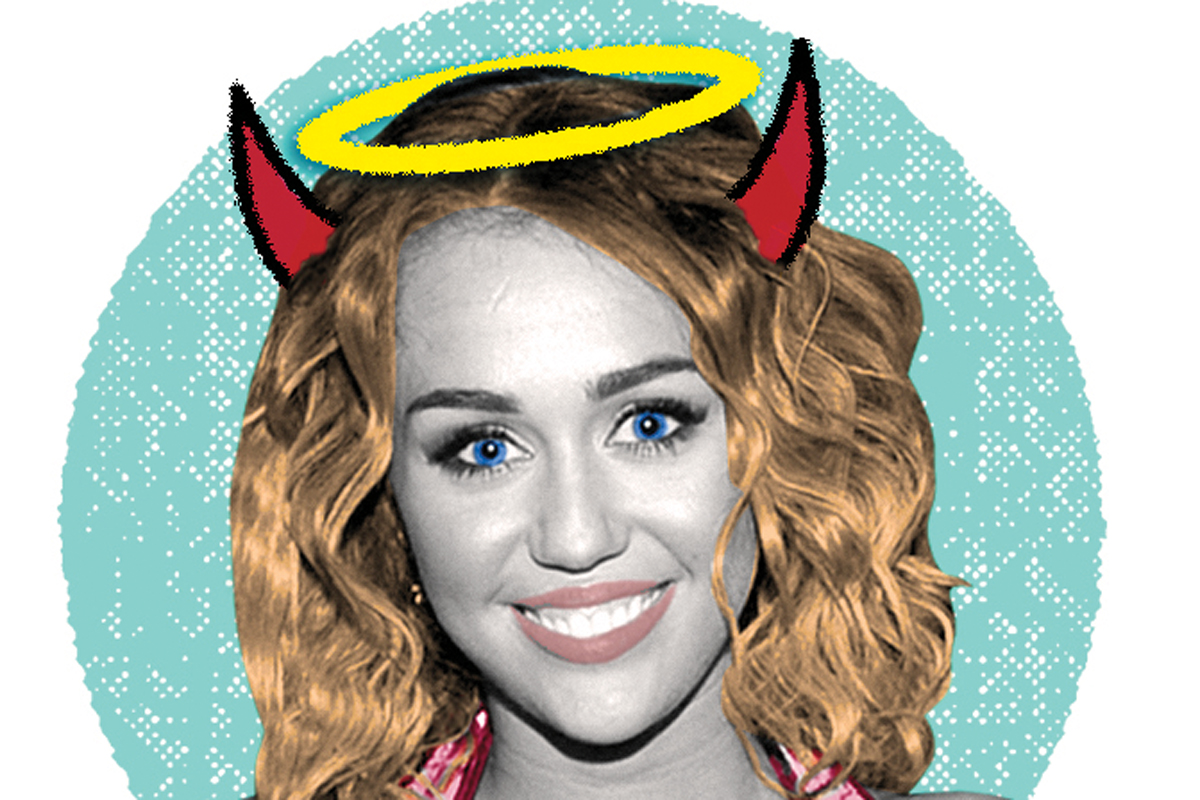 Pantslessness is always a dangerous phase in the maturation of a child star.
And so it was with furrowed brows that those who care watched Miley Cyrus walk the red carpet at the Billboard Music Awards last week, dressed in a plunging white blazer and nothing else. Two days later came a widely circulated paparazzi shot of Cyrus, 19, jogging braless in a less-than-comprehensive shirt. Rounding out the week, the former Hannah Montana star gave an interview in which she described her sex life as "magic."
It's well known that the path from child stardom to post-pubescence is Hollywood's real-life version of The Hunger Games. For every Danica McKellar, The Wonder Years star who went on to write a series of bestselling math books for girls, there are at least a dozen Lindsay Lohans, dodging their parole officers and struggling to brush their teeth. This is a fulcrum moment for Miley, née Destiny Hope, who, with a net worth of around $50 million, is among the most powerful young female performers in America. A fortune rests on her ability to make this transition and remain a star.
Cyrus began her journey to adulthood four years ago, when she wore part of a blanket to a photo session with Annie Leibovitz and posed a tad too seductively with her father. The years since have been filled with famous boyfriends, family feuds, many allusions to pot smoking, and at least one penis-shaped cake. She performed her first sex scene for the film LOL, which would have marked her exit from adolescence had anyone noticed when it played in theaters this spring.
A childhood spent in the public eye makes any transition difficult. "If you look at what makes children socially successful, a lot of it is imaginative play. And a lot of child stars are people whose play was turned into work," says James C. Kaufman, a psychologist who has written about the development of child stars. Cyrus has been performing since she was eight.
There are, without question, more and different perils for young women, because in addition to access to the usual array of illegal substances and unsavory individuals that derail their male peers, they also get breasts. It is certainly possible to pass from a wild phase to a healthy adulthood. Drew Barrymore, who once flashed David Letterman, is now successful, pregnant, and engaged. But then there are the cautionary tales. Britney Spears entered pantslessness in 2008 and has yet to fully emerge.
For Cyrus, an adoring fan base holds its breath.