Miley Cyrus Hits Back At Pro-Lifers After Backlash To Her Pro-Abortion Instagram Photo
Musician Miley Cyrus took to Instagram on Tuesday to post a photo to explain why she is pro-choice and to announce a special collaboration that will ostensibly raise money for a Planned Parenthood.
But as the debate on abortion continues to rage worldwide, some of Cyrus's followers made it clear that they didn't agree with her on the matter—a reaction at which Cyrus quickly clapped back.
In the photo, Cyrus is holding a cake that says, 'ABORTION IS HEALTHCARE.'
For the caption, Cyrus wrote: "Very special collab with @plannedparenthood @happyhippiefdn @marcjacobs TO BE ANNOUNCED veryyyyyy soon! #WomensRightsAreHumanRights #DONTFUCKWITHMYFREEDOM."
The photo and hint into a collaboration with the women's health organization were enough to fire up some followers, who argued that promoting abortion would send an unhealthy message to the singer's young fanbase and that abortion is "selfish."
A user by the name 93mdna93 said that the singer's position on abortion was "selfish," and that "Killing people is healthcare? Maybe for you females but ripping hands and legs off an unborn baby isn't really healthcare for a baby. Start being responsible for other people."
Cyrus allegedly replied to 93mdna93 (the screenshot came from Twitter user @MuseBuff), saying, "don't bust your nut in our ***t without consent in violent manners and then we can produce life when we f*****g want to."
According to 93mdna93, Cyrus proceeded to block the account on Instagram.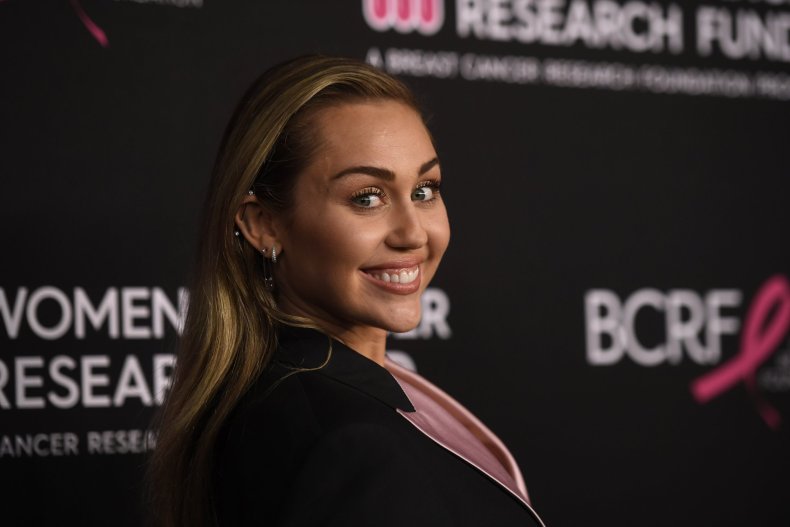 This isn't the first time the singer has teamed up with Planned Parenthood and fashion designer Marc Jacobs. In 2016, the pop star collaborated with Planned Parenthood and artist Marilyn Minter to raise money for the health organization. Cyrus posed for an exclusive session with Minter. The shoot reportedly produced fifty original prints that were to be sold on Artsy for $5,500 each—with all proceeds directed to Planned Parenthood. Also around that time, Marc Jacobs produced $50 t-shirts that featured phrases like "Miley Hearts Planned Parenthood" and "Pro-Choice Miley."
In 2014, Cyrus founded the Happy Hippie Foundation in 2014 to incite young people to fight injustices affecting the LGBTQ youth, homeless youth and more.