Miley Cyrus to Host MTV Video Music Awards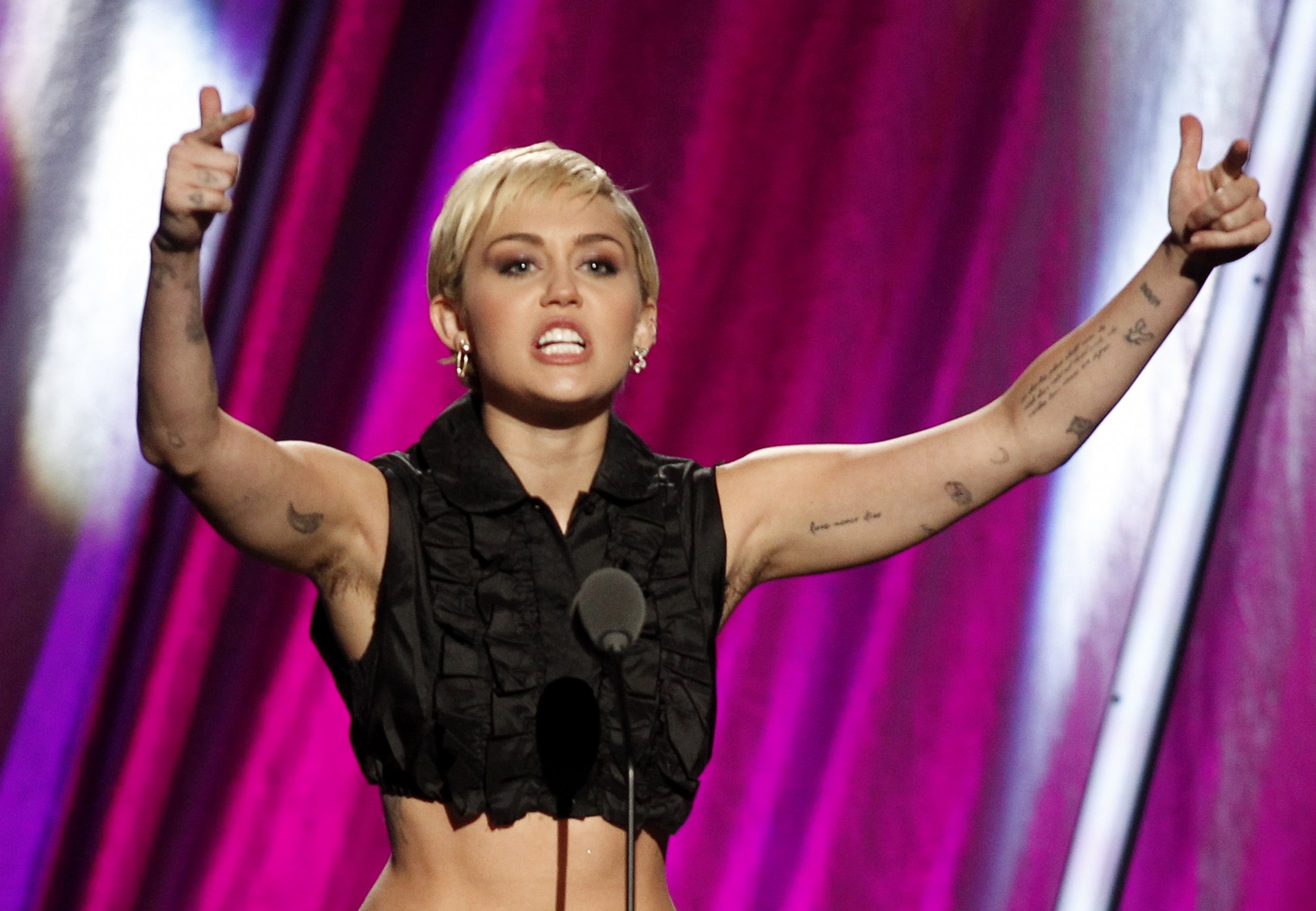 Two years after the twerk heard 'round the world, Miley Cyrus is returning to the MTV Video Music Awards—in a very different capacity.
Cyrus has been chosen to host the 32nd annual VMAs, which will air August 30. On Twitter, the singer posted a photo of herself in a green bodysuit and joked (or maybe it's not such a joke) that she isn't allowed to perform, given previous performances:
The choice is an easy one—Cyrus's mom-shocking twerking performance on the 2013 VMAs drew more than 10 million viewers, even if the former Hannah Montana star has spent much of her time since then palling around with the Flaming Lips and fighting Instagram's nudity ban.
As for the awards side of things, Beyoncé and Ed Sheeran have each garnered three nominations (including video of the year), while rapper Kendrick Lamar pulled five (three of which stem from his collaboration with Taylor Swift in the "Bad Blood" video).
Swift's "Bad Blood" was nominated for Video of the Year, up against Beyoncé's "7/11," Sheeran's "Thinking Out Loud," Mark Ronson and Bruno Mars's "Uptown Funk" and Kendrick Lamar's "Alright."
Swift, to her undying credit, never seems to stop getting excited about award show nominations: