Miley Cyrus's Instagram Remains Clean Amid Pregnancy Rumors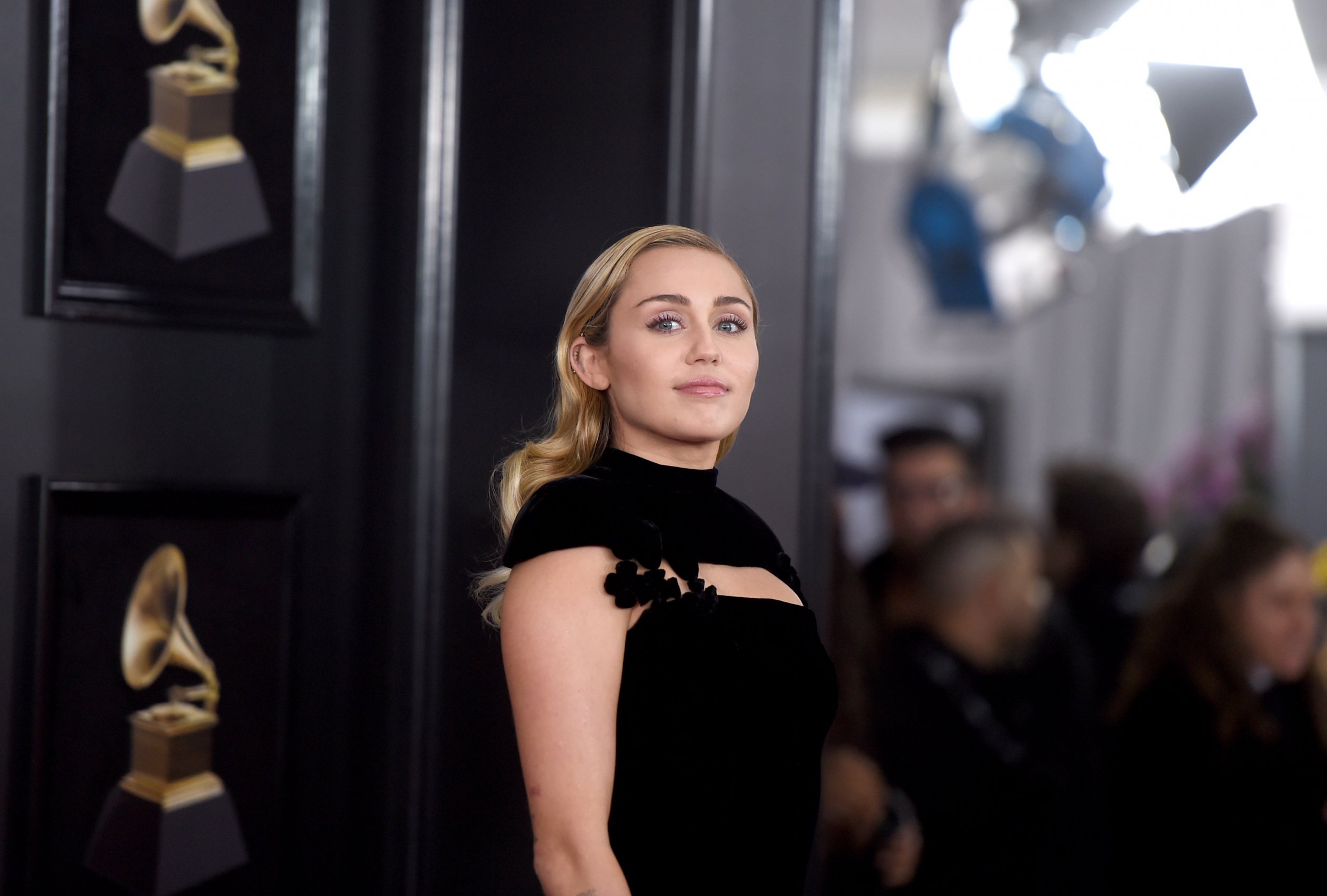 What has Miley Cyrus been up to? Fans haven't been able to catch up with the pop singer since she scrubbed her Instagram clean and refrained from posting via Twitter in July. It didn't take long for rumors about Cyrus potentially being pregnant to start to bubble during her self-imposed social media ban.
Cyrus, 25, has been involved with Liam Hemsworth since they starred in The Last Song together in 2010. On October 15, the Daily Mail shared video footage of the Hannah Montana alum exiting a baby store in Los Angeles with friends. One friend was spotted carrying a brown bag, while Cyrus left the store empty-handed. HollywoodLife reported through an apparent source that the "Malibu" songstress was "definitely not pregnant."
Before the reports from the Daily Mail HollywoodLife, an August report from Life & Style said the engaged couple was "ready to have a baby" and that "some of her friends are convinced she's already pregnant."
While Cyrus's Instagram remains bare, it doesn't necessarily mean that she's pregnant. Oftentimes stars wipe their social media profiles clean ahead of a new project being released. Actress Blake Lively, for one, temporarily hid her Instagram posts and followed more than 20 women named "Emily Nelson" prior to the debut of her Anna Kendrick co-starred effort A Simple Favor. Lively's Instagram bio also formerly read: "What happened to Emily...?"
Lively's actions followed in the footsteps of her close pal Taylor Swift. Before unveiling her critically praised sixth studio album, Reputation, in November 2017, Swift deleted all posts featured on her Instagram profile. That marked the beginning of Swift's much edgier era.
Cyrus's decision to scrub her Instagram clean could be related to the next phase of her career. Fans were last gifted with new music from Cyrus in September 2017, when she debuted her sixth studio effort, Younger Now. The record, which went up against fellow Disney alum Demi Lovato's Tell Me You Love Me, differed greatly from the more risqué era she had with Bangerz (2013) and Miley Cyrus & Her Dead Petz (2015).
"I just want people to see that this is who I am right now. I'm not saying I've never been myself," Cyrus said about leaving behind her Dead Petz era, to Harper's Bazaar in July 2017. "Who I was on the last record was really who I am. It's just myself has been a lot of different people, because I change a lot."