Miley Cyrus Opens Up About Her Marriage to Liam Hemsworth, Says 'Hannah Montana' Made Her Feel 'Ridiculous'
Miley Cyrus laid it all out in a new cover story for the August issue of Elle. She covered everything from her "unique" marriage to Liam Hemsworth to how her Disney character Hannah Montana made her feel "ridiculous."
"I think it's very confusing to people that I'm married," she said. "But my relationship is unique. And I don't know that I would ever publicly allow people in there because it's so complex, and modern, and new that I don't think we're in a place where people would get it."
Cyrus and Hemsworth married back in December 2018 after years of on-again, off-again romance. In her latest interview, the singer and actress seems to imply her marriage might be an open one.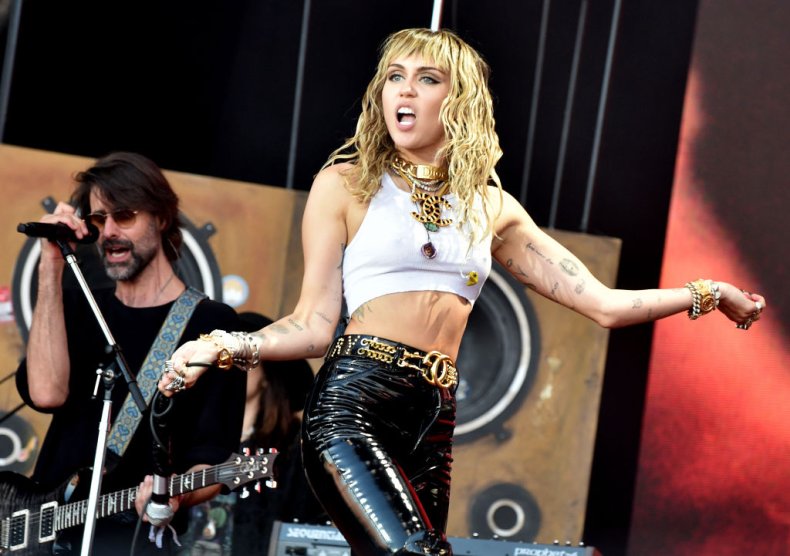 "I have a new song, 'Never Be Me,' and the chorus says, 'If you're looking for faithful, that'll never be me. If you're looking for stable, that'll never be me. If you're looking for someone that'll be all that you need, that's never going to be me.' When I first played it for [producer] Mark Ronson, he was like, 'You can't say that. You have guy fans, and they're not going to understand what you mean. I don't even understand what you mean.' And I'm like, 'But you wouldn't say anything about it if a man came in and played that record.' And then two days later, he hit me up and he's like, 'You're absolutely right.'"
Regarding her sexuality, Cyrus says that just because she's in a "hetero relationship," that doesn't mean she can't still be attracted to women. "People become vegetarian for health reasons, but bacon is still f**king good, and I know that. I made a partner decision. This is the person I feel has my back the most. I definitely don't fit into a stereotypical wife role. I don't even like that word."
Labels are something Cyrus thinks about a lot. She said the "she" in her new EP title, She Is Miley Cyrus, doesn't represent a gendered pronoun in the traditional sense.
"'She' does not represent a gender. She is not just a woman. 'She' doesn't refer to a vagina. She is a force of nature. She is power. She can be anything you want to be, therefore, she is everything. She is the super she. She is the she-ro. She is the She-E-O," she said.
Looking back on her role in the Disney Channel's Hannah Montana TV series and films, Cyrus said she struggled with accepting the character once she became an adult, saying "it felt ridiculous," but that she's come to terms with its legacy.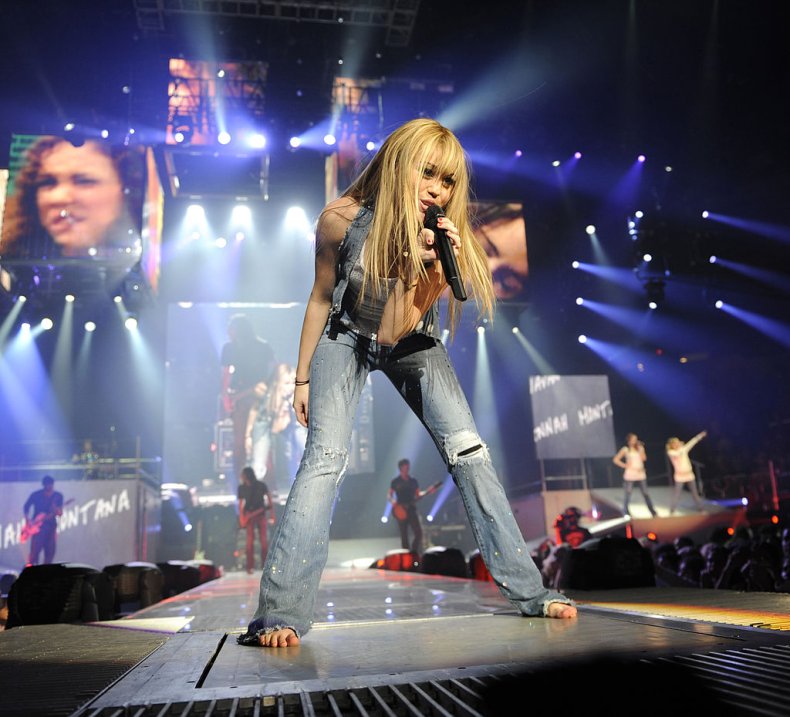 "The minute I had sex, I was kind of like, I can't put the f**king wig on again. It got weird... One time I went backstage at Disneyland, and Peter Pan was smoking a cigarette. And I was like, 'That's me. That's the kind of dreams I'm crushing.' That's how everyone felt with the bong video [when Cyrus was caught taking a hit of a bong in 2010], but I'm not a Disney mascot. I'm a person."
Now that she's earned the respect of her musical peers, Cyrus said she's content with the impact her character had. "I'm just not ashamed of that anymore. It's pretty cool when you hear Cardi B was listening to Hannah Montana when she was in high school. That shit makes me happy."
She Is Miley Cyrus is currently available for purchase and on streaming platforms. Cyrus also appears on the latest season of the Netflix drama Black Mirror.
This article has been corrected to indicate that Cyrus is married to Liam Hemsworth rather than Chris Hemsworth. A previous headline listed Chris Hemsworth as Cyrus' husband.