Miley Cyrus Releases Gooey Video for 'Dooo It'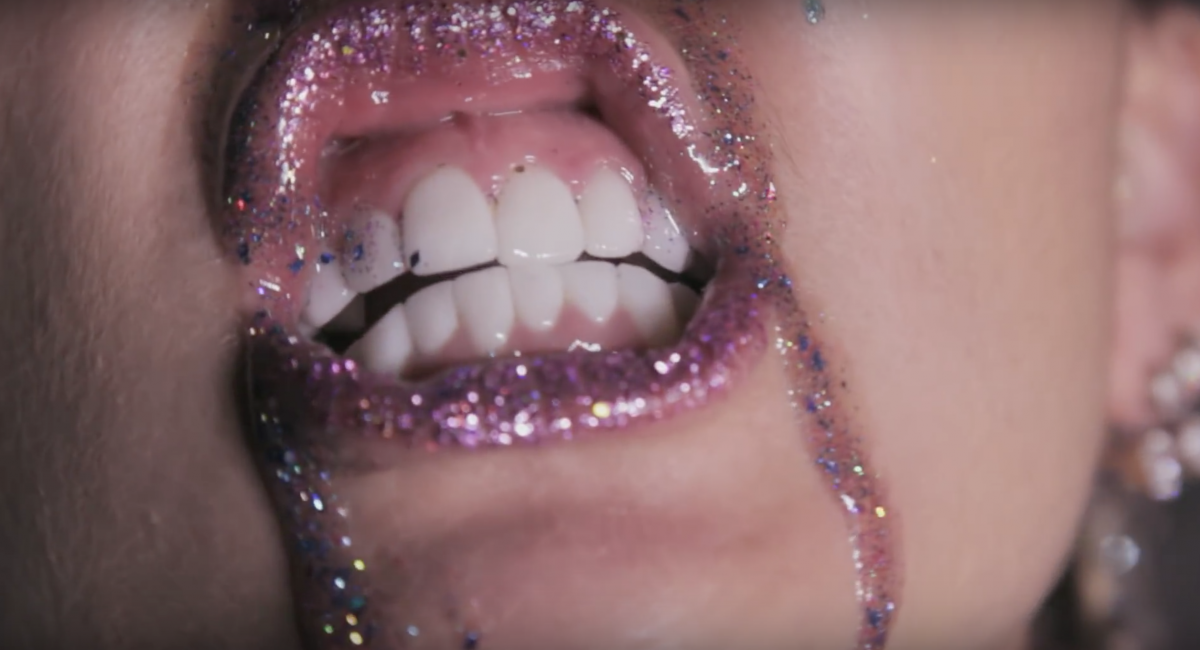 Controversial pop artist Miley Cyrus released the music video for her latest single "Dooo It" on Thursday. The video consists entirely of a close up of Miley's face, while glitter and milk is successively poured onto her. It also contains repeated replays of Miley spitting out what appears to look like glittery glue. The singer begins the video by speaking directly to the camera, saying: "Might need some more marijuana. Yeah I smoke pot, yeah I love peace, but I don't give a f*ck, I ain't no hippy."
The song is taken from her surprise album, titled Miley Cyrus & Her Dead Petz. The singer shocked audiences at the MTV Video Music Awards on August 30 when she unexpectedly announced the album's release and said it was available to download for free from her website.
Miley also did a live performance of "Dooo it" at the awards ceremony where she was joined by past contestants from the American reality drag queen show, RuPaul's Drag Race. Towards the end of the performance, she announced that the LP would be free to download and flashed her website's URL on screen before confetti and glitter shrouded the stage. The album, which features collaborations with Big Sean, Ariel Pink and Sarah Barthel, is her fifth release.
Miley made entertainment news this week after Nicki Minaj publicly called the singer a "b*tch" during her acceptance speech for best hip-hop video. "And now, back to this b*tch who had a lot to say about me the other day in the press," Minaj said.