Miley Cyrus Slams Donald Trump In Vanity Fair Interview, Calls President A 'Racist, Sexist, Hateful A--hole'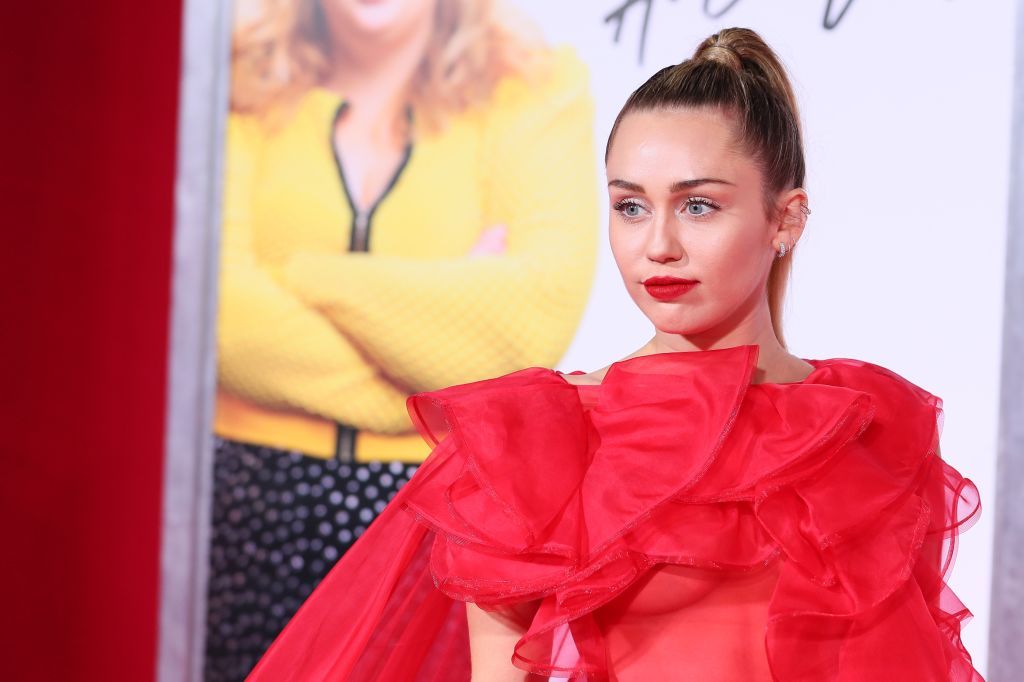 Singer and actress Miley Cyrus put it all out there in an interview with Vanity Fair, discussing her music, her recent marriage, and her views on sexuality and politics. It's the latter that is already making headlines.
Cyrus begins by telling a story of how, in 2013, Donald Trump called her to say that he "loved" her performance at the MTV Video Music Awards. Cyrus' performance with Robin Thicke at the awards show drew worldwide attention for twerking and the use of a foam finger.
Cyrus, who has said that she considers former Secretary of State and presidential candidate Hillary Clinton as one of her heroes, said years later that she would leave the country if Trump was elected president.
"We all said a bunch of s--t we didn't mean," the actress told Vanity Fair, adding that she felt it was important to use her celebrity status to be remain an activist rather than "running away."
"Because we really thought: Maybe people will listen. Maybe people actually realize how detrimental this will be to our f--king country if this happens. Obviously they didn't. But for me to move away — what the f--k is that going to change?," Cyrus said.
"As someone who is so proud of being an activist, am I going to feel proud of myself just running away from, and leaving everyone else here to live under, a completely racist, sexist, hateful a--hole? You can't leave everyone else to fend for themselves," she continued.
Cyrus also compared celebrity culture and politics, saying that they are the same, in part because Trump is also a celebrity.
"I love when pop culture and politics meet," Cyrus said. "I think they're not always married completely happily. They challenge each other. But I think especially in this time, pop culture and politics are the same f--king thing. Especially with the president that we have right now. We've made a celebrity our f--king president. People listen to what celebrities have to say more than activists half the time."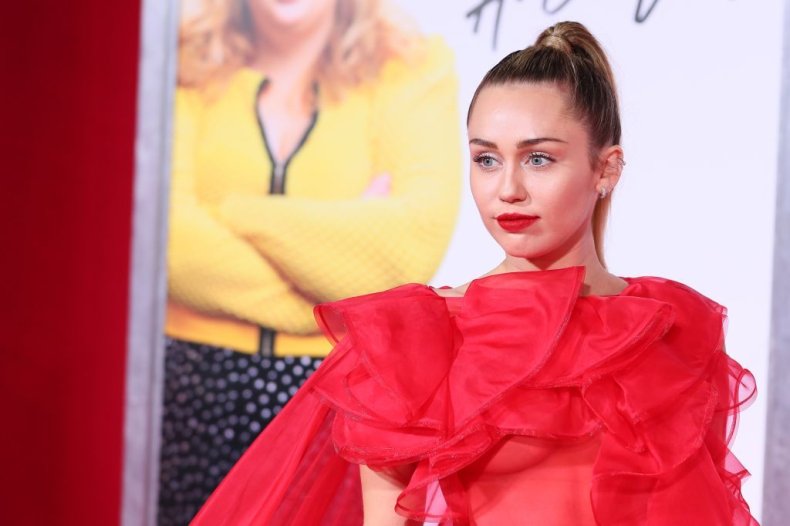 Cyrus, who identifies as pansexual, also connected Clinton's 2016 campaign slogan — Stronger Together — as the guideline for choices made in her personal life, including her relationship with her husband, actor Liam Hemsworth.
"The reason that people get married sometimes can be old-fashioned, but I think the reason we got married isn't old-fashioned — I actually think it's kind of New Age. We're redefining, to be f--king frank, what it looks like for someone that's a queer person like myself to be in a hetero relationship. A big part of my pride and my identity is being a queer person," Cyrus said. "What I preach is: People fall in love with people, not gender, not looks, not whatever. What I'm in love with exists on almost a spiritual level. It has nothing to do with sexuality.
"A lot of people use marriage I think maybe for a cure. But like my favorite woman in the world, Hillary Clinton, says: We're stronger together. That'll make me get emotional. That's what she meant by it. Like, who gives a f--k if he's a guy, if I'm a girl, or if he was a woman — who gives a f--k? We really are stronger together. One is the loneliest number."
Miley Cyrus Slams Donald Trump In Vanity Fair Interview, Calls President A 'Racist, Sexist, Hateful A--hole' | U.S.