Militants from '90 Countries' Attempt to Cross Turkish Border to Join Isis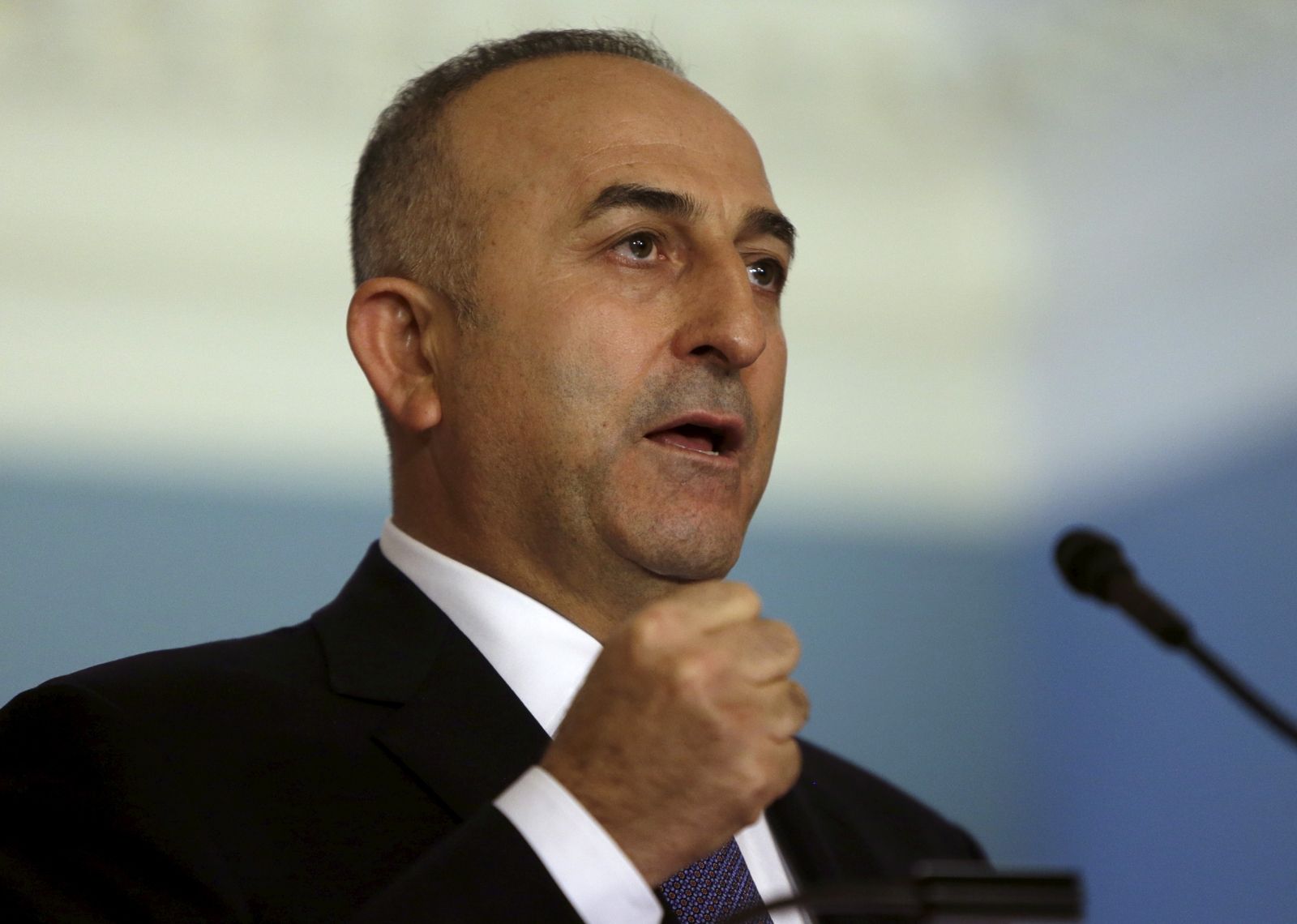 Foreign fighters from more than 90 different countries have attempted to cross Turkey's border to join Isis in Syria, the country's foreign minister has revealed.
Mevlut Cavusoglu, who became Turkey's top diplomat when Ahmet Davutoglu rose to become prime minister last August, made the revelation yesterday in a press conference ahead of today's meeting of Nato foreign ministers in Turkey to discuss security issues such as Isis and the turmoil in Libya.
"Turkey is the only member of the alliance to have borders with Daesh (Arabic term for Isis). This is not a sustainable situation. It poses a significant threat to us," he said. Cavusoglu has not yet named the countries the militants had arrived from.
"Once they enter our country, it becomes very difficult to control our borders. We have to rid the region of terrorism. For this we need determined policies," he added.
Cavusoglu also revealed that Turkey has so far handed down 13,800 travel bans to suspected militants attempting to reach Syria and fight for Islamic fundamentalist groups.
"In order to eradicate terrorism, we need to deal with the grassroots of terrorism," he noted, adding that the training of moderate Syrian rebels in Turkey, while a necessary measure, would not go far enough.
"This will be effective but this will not be enough on its own and we have to take further steps," he concluded.
The meeting, which begins today in the southern province of Antalya, will see ministers deal with issues regarding the "arc of instability" on the alliance's southern and eastern borders, US ambassador to Nato Douglas Lute told reporters at a briefing last week.
Ankara has previously come under fire from Nato allies for not doing enough to reinforce its borders to prevent the free flow of western jihadists into Syria to join the terror group.
However, in January, Davutoglu said that it was an "impossible" task to prevent such movement of jihadists.
"We can close the border, but who will save the refugees, who will give them a safe haven?" he said. "It's a 937-kilometre border, it's impossible to do. We can't put a soldier on every inch."
In figures released by the UK-based International Centre for the Study of Radicalisation and Political Violence (ICSR) earlier this year, the number of foreign nationals that have travelled to Iraq and Syria to join and fight for Sunni militant groups has reached an all-time high.
The statistics revealed that up to 20,730 people have travelled to the region in order to fight under the banner of various radical Islamist groups, including the Islamic State (ISIS) and al-Qaeda affiliate Jubhat al-Nusra, since the outbreak of the Syrian civil war in March 2011.