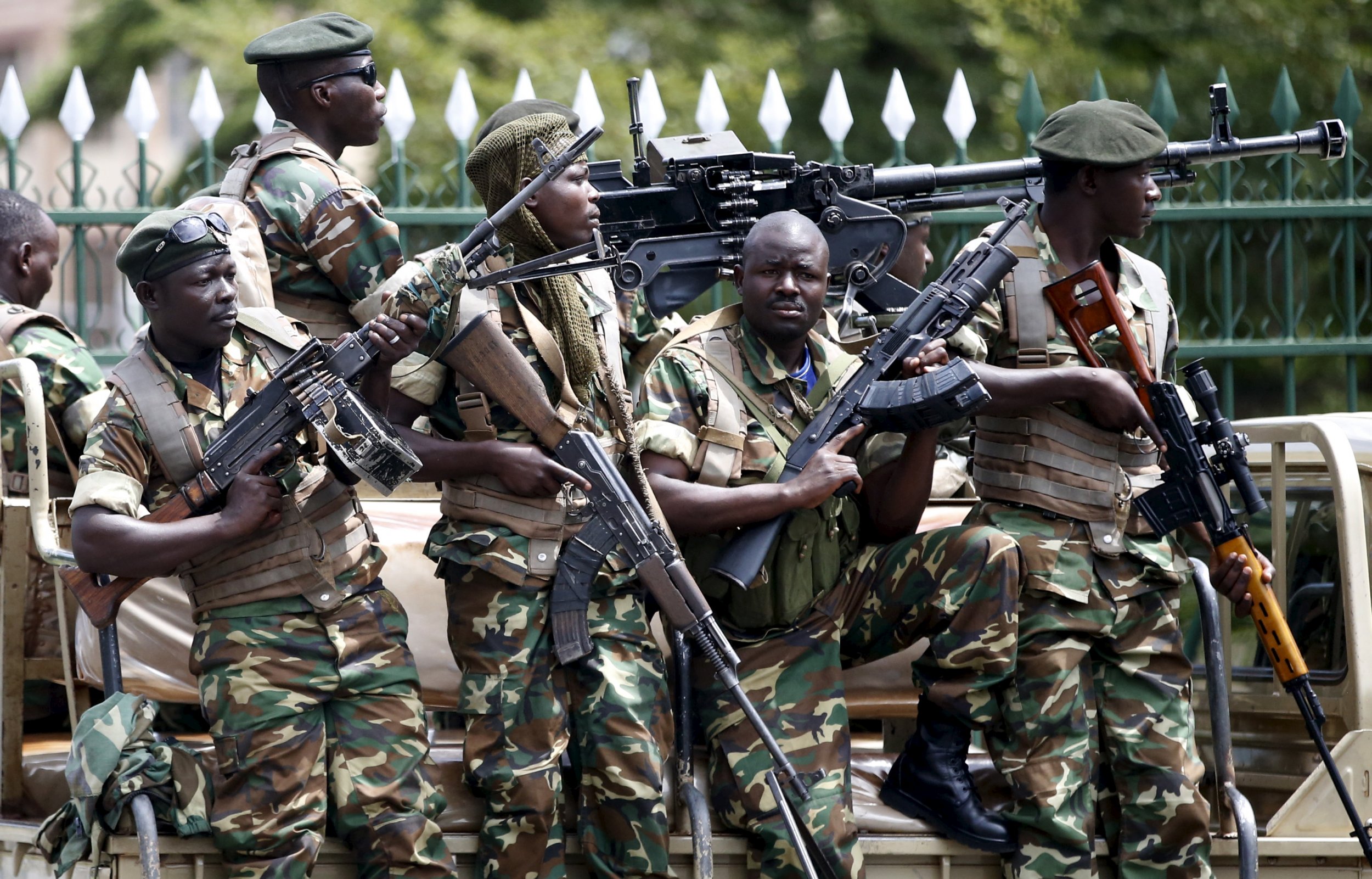 Armed attackers besieged three military bases in Burundi's capital on Friday morning, in the worst single incident of violence since a failed coup in May, AFP reported.
Gunmen attacked a base in Ngagara, in the north of Bujumbura and a military training college in the south, as well as a base in Mujejuru, 40 kilometers outside Bujumbura, according to Burundian army spokesman Colonel Gaspard Baratuza. Twelve attackers were killed and 21 captured, with five soldiers also sustaining injuries, said Baratuza, adding that "the army has defeated them seriously.
Burundi has been beset by violence since President Pierre Nkurunziza announced in April that he was standing for a third term. Nkurunziza's decision sparked an attempted coup led by the head of Burundi's army in May, which ultimately failed. Prior to Friday's attacks, more than 240 people have died since April as a result of the ongoing violence, according to the United Nations (U.N).
The president was re-elected in July with 69 percent of the vote, in an election that was boycotted by a number of opposition parties. More than 220,000 Burundians have fled the country as refugees since the violence started, according to the U.N. refugee agency.
The BBC reported that Friday's attacks forced residents to hole up in their homes, afraid to go to work or send their children to school, and that the clashes were the first attacks on military targets since the attempted coup.
Willy Nyamitwe, an adviser to President Nkurunziza, tweeted that the attacks were an attempt to create a diversion so that prisoners could be freed from Mpimba prison, outside Bujumbura. Nyamitwe added that the situation in Bujumbura is returning to normal and denied that the government had declared a state of emergency.
The international community is starting to voice concern about the ongoing instability in Burundi. U.N. officials warned in November that violence in the country was at risk of taking on an ethnic dimension. There have been fears of genocide similar to what happened in neighboring Rwanda in 1994, where more than 800,000 Tutsis and moderate Hutus were slaughtered by Hutu extremists. Burundi has a similar ethnic makeup to Rwanda.