Military Costs by Country Shouldn't Matter for NATO or U.S., Germany Insists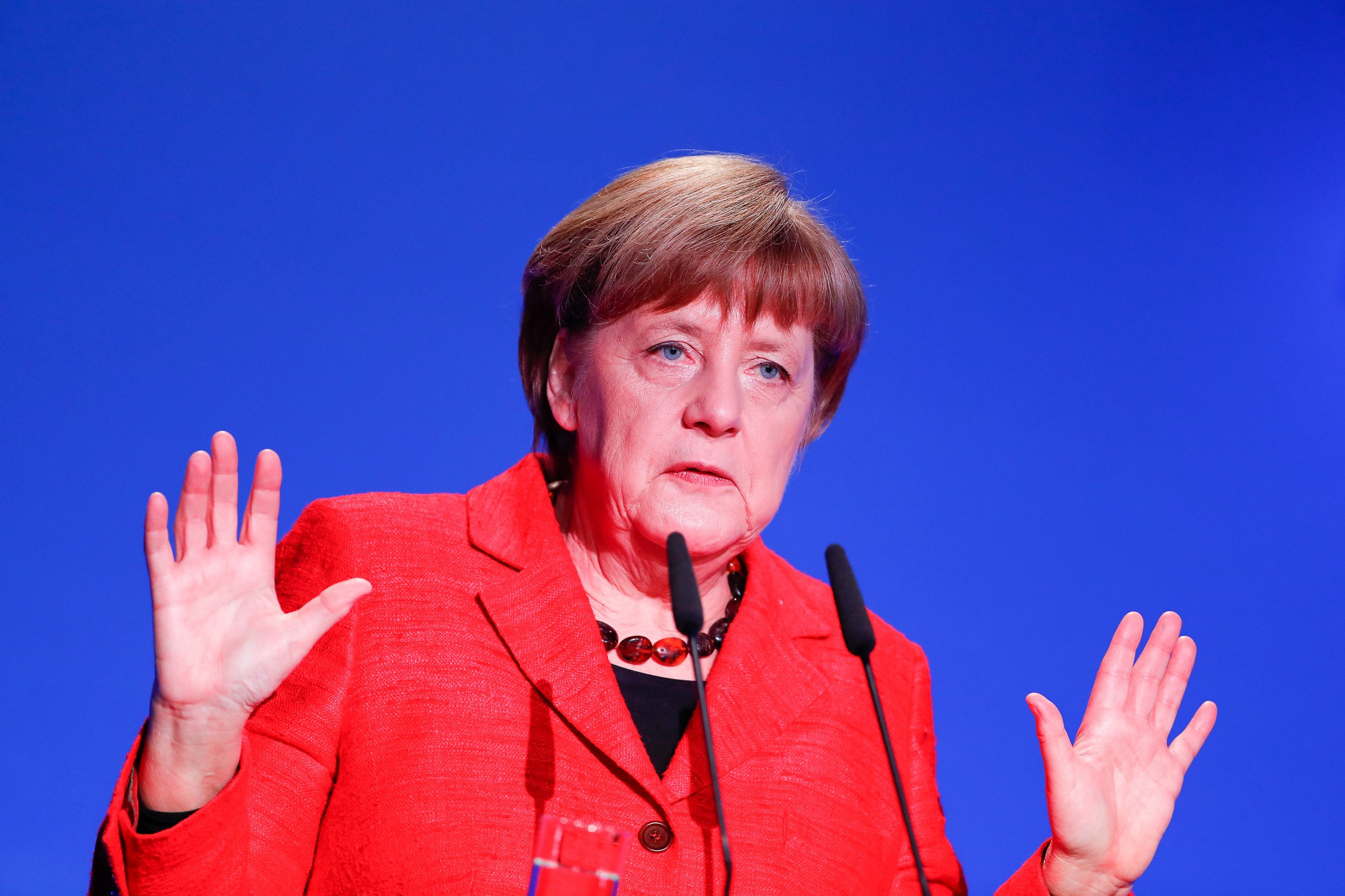 Loyalties between allies shouldn't rest solely on military spending, Germany's defense minister said Friday as Chancellor Angela Merkel prepared to meet in Washington with President Donald Trump for the first time. Ursula von der Leyen said that while military costs by country remain crucial to the NATO global alliance, members' commitments to helping smooth out global conflicts and achieve peace should also be a factor, Agence France-Presse reported.
Her remarks came as Trump has threatened to cut off military spending for NATO nations that don't meet the alliance's targets of spending 2 percent of GDP on defense. He has also called NATO "obsolete" because of nations' failures to stop homegrown domestic terrorist attacks and curb the Islamic State militant group in Syria and Iraq.
Von der Leyen said the German military does "urgently needs a modernization drive" and that increasing its defense spending was "simply a matter of fairness in the alliance." Germany, one of the world's richest nations, spends only 1.2 percent of its GDP on military costs.
"Germany has a strong economy. None of our partners would understand it if we didn't manage to do our part while poorer countries have to tighten their belts to meet the target," Von der Leyen said.
But she also said a nation's military budget is just one part of its commitment to global security. Instead, NATO members should use an "activity index" that considers how often a nation sends its troops into foreign missions, she said.
"For me the question is who is really providing added value to the alliance," Von der Leyen told AFP.
Only five NATO nations currently meet the 2 percent goal: the United States, Britain, Greece, Poland and Estonia. Washington overall contributes nearly 70 percent of the alliance's defense spending.
Pressed by Trump and his predecessor, President Barack Obama, the alliance increased its overall budget for the first time in two decades. In all, at least 22 NATO members earmarked more money for military costs in 2016. But members Canada, Slovenia, Belgium, Spain and Luxembourg still spend less than 1 percent of GDP on defense.
Trump and Merkel were expected Friday to focus on the global economy and trade. Roughly 810,000 Americans are employed by German companies in the U.S. and Washington is Germany's third most important trading partner, after China and France.