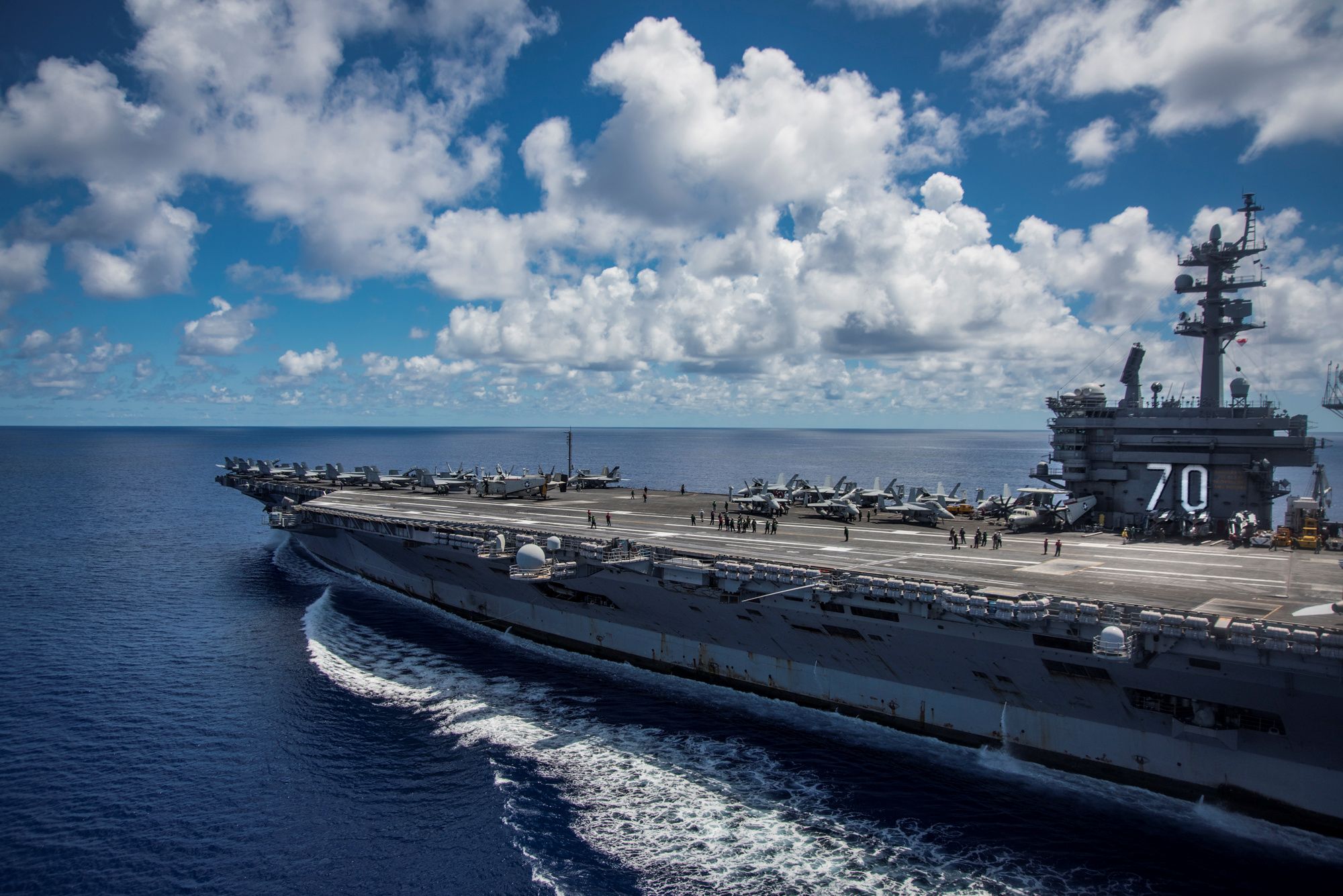 The U.S. military and the defense industry is reportedly worried President Donald Trump won't be able to live up to his promises to significantly boost military and defense spending as the Republican fends off critics during his first foray into federal budget politics.
On the eve of a potential and partial government shutdown, there are worries that Trump can't make good on the additional $84 billion in spending he wants for the military, a figure that includes a $54 billion bump for the 2018 budget and $30 billion this year.
In a report published Thursday, Politico points out that three Navy ships expected to head to Europe and the Middle East will have to remain stateside while the Marine Corps may need to ground all of its aircraft beginning in July until September unless additional funding comes.
It's possible the defense industry got caught up in the president's grand promises to significantly ramp up spending during his campaign last year, during which Trump said his plan included building a 350-ship Navy, including 12 aircraft carriers. But without funding—which the Congressional Budget Office stated in a report earlier this week would require $26.6 billion over the next 30 years or 60 percent more than the Navy has shelled out in the previous 30 years—none of it would be possible.
"The industry is certainly frustrated that the initial hopefulness has not borne out, or at least not borne out yet," managing director for defense consulting firm Avascent Doug Berenson told Politico. "A lot of people in the industry, myself included, sort of allowed ourselves to get ahead of ourselves in the first weeks following the election without fully realizing the budget politics that have been with us for the last five or six years are not completely gone."
Still, publicly traded defense and aerospace companies have seen an overall increase of 15 percent since Trump won the Oval Office in November, compared to 10 percent growth for the rest of the overall market.
Trump has also called for a troop increase across the Army and Marines Corps, as well as new planes for the Air Force, but even before his fight with Congress over next year's budget and his proposed Mexican border wall the military has yet to see any movement or anything more concrete than a continuing resolution that would fund the military at the same levels as last year.
The suggestion of another such resolution led Senator John McCain (R-Ariz.) last month to threaten a government shutdown, and many military leaders have said a resolution could be disastrous for the military. As recently as Wednesday, reports circulated that a spending resolution that could run through May 5 to avoid the pending shutdown at midnight Friday could be in the mix, according to media reports.
Avoiding even a partial shutdown would help roughly 400,000 civilian defense employees from being furloughed and even active duty military personnel would not receive paychecks until an agreement is reached, CNBC reported, which could greatly affect morale at a time when the U.S. is fully ensconced in military and political posturing with North Korea, Syria and even Russia.