'Hoes Hoin' Military Revenge Porn Shared Widely in Private Facebook Group: Report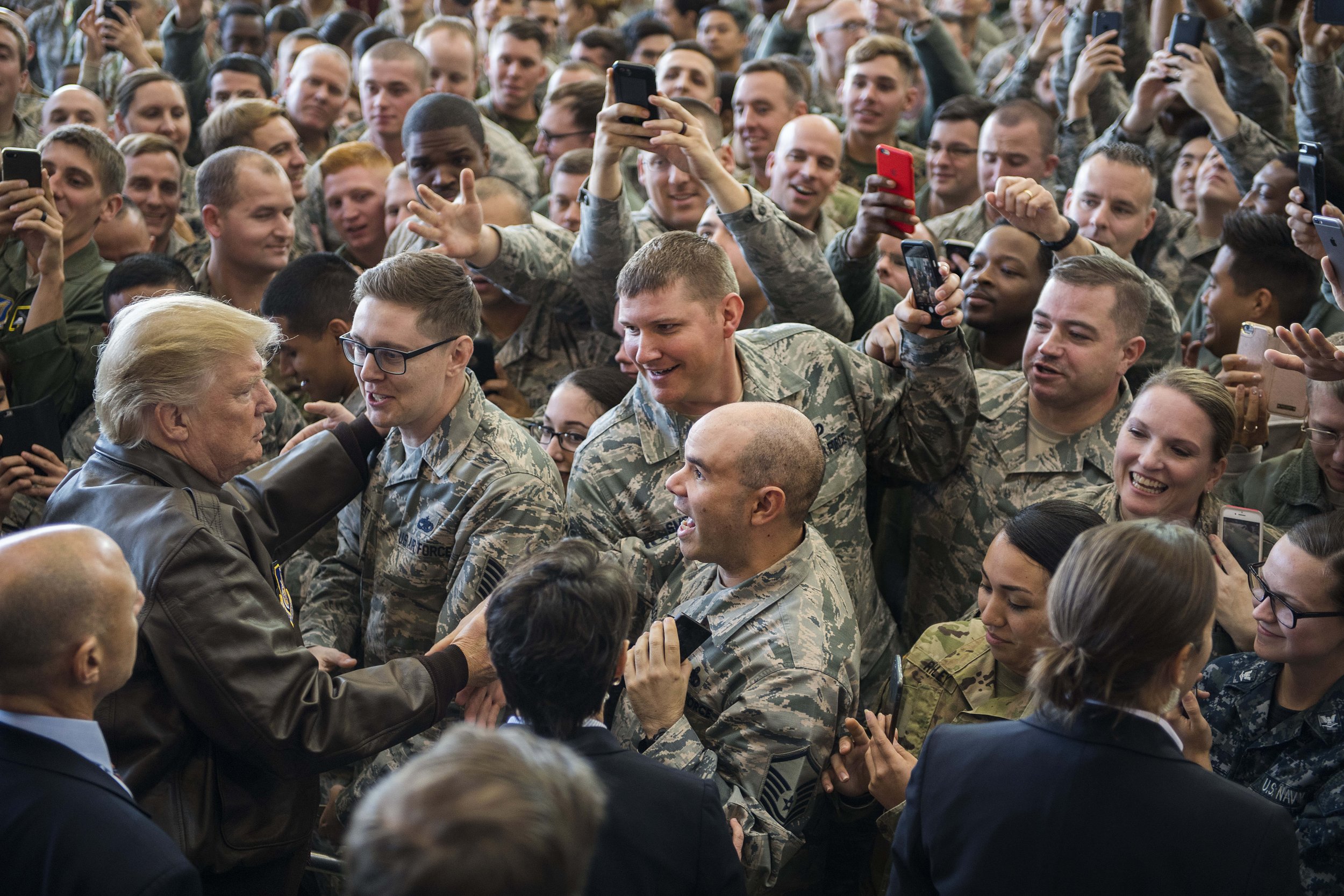 Update: This story has been updated with a statement from Dropbox.
A Dropbox folder containing 267 explicit images of female U.S. service members is circulating online in community message groups, according to a report published Friday by VICE News. The folder is titled "Hoes Hoin'," the news outlet reported.
"Some of the photos are selfies, others are clearly taken by another person. Some show women performing sexual acts," VICE reported. "A few are of service members fully clothed, in apparent attempt to shame or discredit them."
In a statement to Newsweek, Dropbox confirmed that it had dismantled the folder.
"This link has been taken down and banned so it cannot be recirculated on Dropbox," a spokesperson for the company said. "As always, we investigate reports of content that violate our Acceptable Use Policy. If we find a violation, we take down the content and, when appropriate, take other measures such as banning the content and/or reporting to law enforcement."
The Dropbox folder is the latest in a string of controversies surrounding explicit posts shared within private military Facebook groups. In 2017, a Facebook group called "Marines United" was investigated and shut down after some of its 30,000 members were found to have been sharing revenge porn and explicit photos of unconsenting women.
Erin Kirk-Cuomo, a Marine Corps veteran who has been advocating against harassment in the armed forces, reported the latest batch of explicit materials to Facebook and had the newest Facebook group — called "Blame Marines United (Non-Butthurt Edition)" — shut down.
Since the scandal first broke, women in the armed forces have pushed back against what they describe as a "demeaning culture." In an open letter, more than 100 women decried the existence of backchannels for revenge porn and other violating images.
"We have allowed to thrive and, in some instances, even encouraged a culture where women are devalued, demeaned and their contributions diminished," the open letter reads. "We understand why. In a culture that prizes masculinity, it is easy to mistake barbarism for strength, brutality for power, savagery for ferocity."
A Pentagon spokesperson told Vice it "continues to monitor and assess the social media landscape."
"However, as social media platforms continue to expand, the challenge remains in becoming aware of and identifying victims of cyberbullying and cyber harassment, as well as identifying those individuals committing the offenses," Maj. Carla Gleason said.
Read the full VICE report here.