Military Families Worried as Obama Delays Afghanistan Withdrawal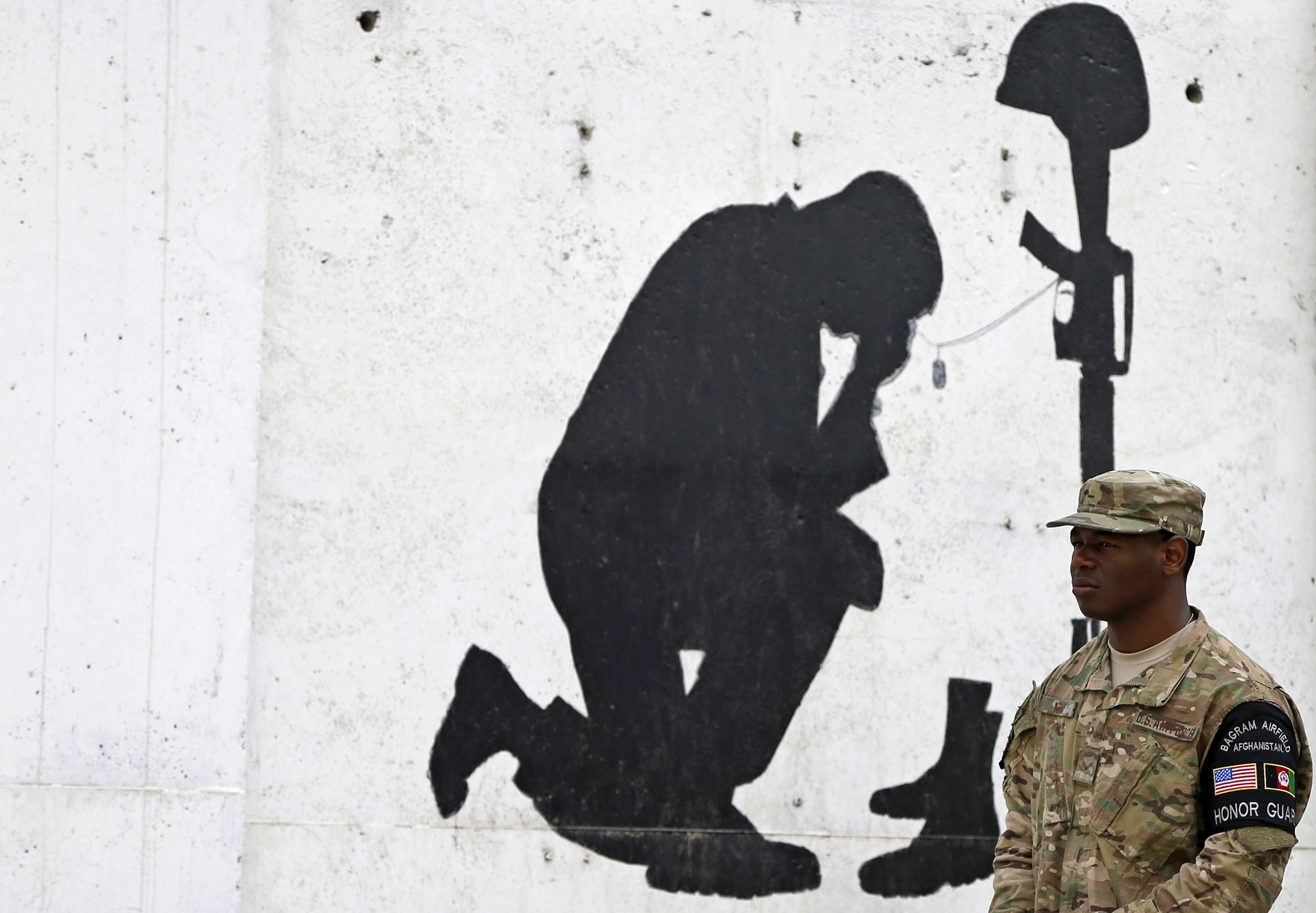 Lauren Alaquinez will soon say goodbye to her husband for the fifth time in three years, when he deploys once again to Afghanistan with the U.S. Army Special Forces.
As a military family, Alaquinez and her four children know what they've signed up for. But that made it no easier to hear the news that President Obama would delay the withdrawal of 9,800 U.S. troops stationed in the war-torn Central Asian country.
"Of course, it naturally makes me so angry," said the 30-year-old Florida resident. "He spends more of his time in that country than he does at home."
But Alaquinez said she also understands the troops are necessary to ensure a stable Afghanistan.
"They need to go and fight this war," she said. "We are too far invested in this."
Across the country, military families echoed that stoicism with a mixture of frustration, acceptance and resignation at the news that the 14-year conflict would be prolonged.
Libby Jamison, a 34-year-old Rhode Island attorney whose husband is a Navy helicopter pilot, said the news was unsurprising but difficult to hear. She expects her husband will eventually return to Afghanistan.
"The sooner we can say (the war) is over, the better, in my mind," she said.
The Obama administration said it would leave it to commanders to determine which units might redeploy toAfghanistan. But it did not rule out the possibility that some forces already there may see their tours extended.
Members of the 10th Mountain Division, based at Fort Drum in New York, and the 7th Infantry Division, based at Joint Base Lewis-McChord in Washington state, are among those most recently deployed to Afghanistan. Public affairs officers for those units could not immediately be reached for comment.
Representatives for several U.S. Army installations declined to comment on how Obama's announcement might affect their troops.
In explaining his decision, Obama spoke directly to members of the U.S. military, saying he was convinced the mission is vital to national security.
"I do not send you into harm's way lightly," he said.
That was little comfort to Larry Severson of Richmond, Virginia, whose four sons all served in the military, including two who remain on active duty with the Army.
"It's never-ending," said Severson, a member of Military Families Speak Out, which opposes both the Iraq andAfghanistan wars. "I feel very betrayed."
Severson expressed concern that the next president would find it easier to maintain, or even expand, the U.S. presence in Afghanistan as long as troops remain on the ground. His youngest son, Bryce, a staff sergeant, has suffered from post-traumatic stress disorder following three deployments to Iraq and Afghanistan.
"I'm just disgusted that he's keeping troops there," Severson said.
But Jillian McCarthy, whose husband is stationed at the Army's Fort Bragg in North Carolina and has been deployed to the region six times, said she supported the move.
"Given the trouble that is occurring in the Middle East, President Obama is making the right decision," she said. "I hate it, but it's the correct move."
For Tracey Frink, whose husband is stationed at Fort Bragg after multiple tours to Iraq and Afghanistan, the long-term effects of multiple deployments on families weighs on her most.
"War affects us all," said the 51-year-old mental health therapist. "We are going to be living with this for a really long time."