U.S. Military Investigations Suggest COVID-19 Probably Wasn't Created in a Lab, Chairman of Joint Chief Says
U.S. military investigations into the origins of the COVID-19 pandemic suggest the virus was probably not created in a lab, Chairman of the Joint Chief of Staff General Mark Milley said on Tuesday.
Speculation that the deadly coronavirus, first reported in the Chinese city of Wuhan, escaped from a lab has been fueled by Beijing's early attempts to coverup the outbreak and more recently by details from U.S. diplomatic cables.
"There's a lot of rumor and speculation," Milley told a news conference at the Pentagon.
"It should be no surprise to you that we've taken a keen interest in that, and we've had a lot of intelligence take a hard look at that," he said. "And I would just say, at this point, it's inconclusive. Although the weight of evidence seems to indicate 'natural.' But we don't know for certain."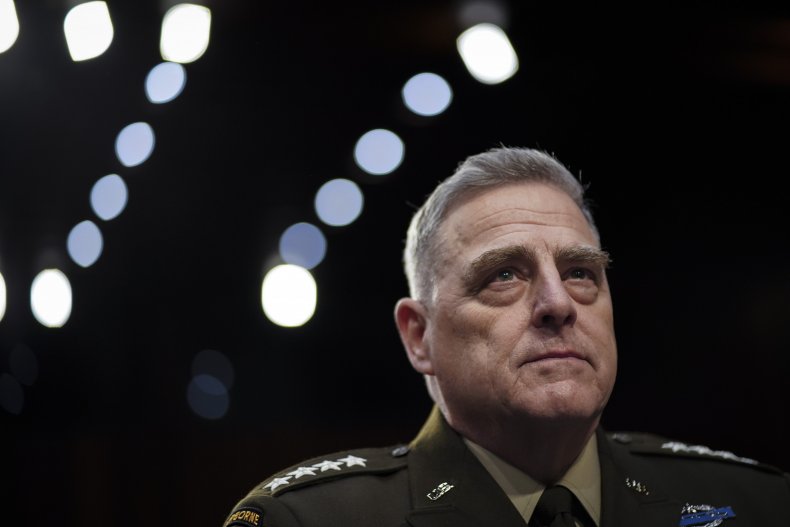 Milley's careful choice of words is unlikely quell rumors on the internet, and questions in the media, that virus was created in a lab at Wuhan's Institute of Virology.
The speculation has persisted despite statements from scientists and researchers who say the virus' genetic makeup did not indicate an inorganic formation, meaning it was unlikely the disease came from inside a laboratory.
China's behavior had fueled suspicions that Beijing tried to suppress information about the outbreak and silenced doctors who tried to warn the world. It then went on to falsely accuse the U.S. military of starting the epidemic. Months after the virus first emerged, there is little confidence in China's officially announced death tolls or infection tallies.
Diplomatic cables from 2018 showed U.S. embassy officials were worried that inadequate safety procedure at the Wuhan lab, which was testing coronavirus strains in bats, could lead to a future epidemic, according to the Washington Post.
China's officials have been subject to criticism from various entities since the virus broke out. Most recently, a group of international policy experts and politicians denounced the country's initial approach to containment in an open letter published Tuesday, reiterating previously aired accusations that its leaders covered up, or at least downplayed, the crisis.
The letter also touched on possible coronavirus origins in Wuhan, saying, "while the exact source and spread of the virus are not clear yet the question of origin is highly important, for the people of China and for all humankind: only by understanding how this global disaster could emerge we can prevent it from happening again."