Military Searching for USS Essex Marine Believed to Have Gone Overboard Near the Philippines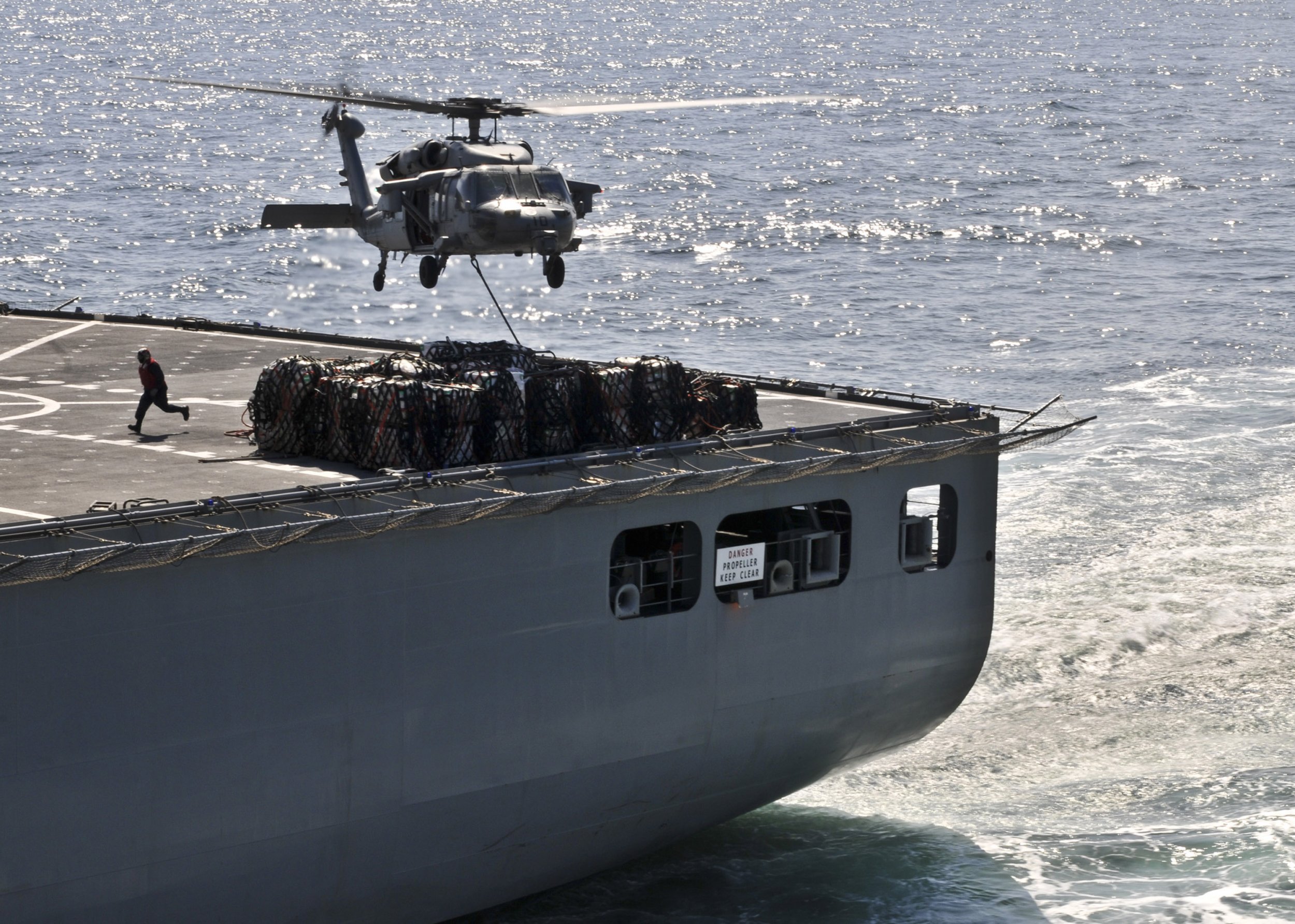 UPDATE: Tuesday, 9:30 a.m. ET— The13th Marine Expeditionary Unit announced on Monday that after a five-day search, which covered over 13,000 square nautical miles, the search was concluded for the missing Marine, who was never found. "Keep our families in your thoughts and prayers," the announcement added.
The United States Marine Corps and the United States Navy are currently conducting a search-and-rescue mission after a Marine aboard the USS Essex was reported to have gone overboard on Thursday morning.
The Marine, who has not been identified, was reported missing on Thursday at 9:40 a.m. local time, according to a statement by the 13th Marine Expeditionary Unit. At the time of the Marine's disappearance, the ship was conducting routine operations in the Sulu Sea, which is located in the southwestern area of the Philippines.
"As we continue our search operation, we ask that you keep our Marine and the Marine's family in your thoughts and prayers," Colonel Chandler Nelms, commanding officer of the 13th MEU, said in the statement.
Nelms added that the Marines are "committed to searching for and finding our Marine." The ship's crew responded promptly to the situation and launched a search-and-rescue operation, which included conducting multiple searches of the inside of the ship. Aircraft aboard the USS Essex searched the Sulu Sea and Surigao Strait from the air as well.
Philippine ships also joined the Navy and Marines in their search, and the statement shared that the joint efforts from land and sea have covered about 3,000 square nautical miles.
"It is an all-hands effort to find our missing Marine," Navy Captain Gerald Olin, the on-scene commander of the search and rescue operation, said in the statement. "All of our sailors, Marines and available assets aboard the USS Essex have been and will continue to be involved in this incredibly important search-and-rescue operation."
The Marine's family has been notified about the search and rescue operation, but until the operation is completed, the Marine's name will not be released.
In August 2017, the Navy conducted a three-day search for a Navy sailor who was believed to have fallen overboard in the South China Sea, located adjacent to the Sulu Sea. The search scanned more than 11,000 square nautical miles, making it the third man-overboard search of the summer. The sailor was also reported missing while the USS Stethem was conducting routine operations in the area.
In June 2017, Petty Officer 2nd Class Christopher Clavin was declared lost at sea after a 76-hour search off the coast of North Carolina. Another search-and-rescue operation was launched that same month in the Pacific Ocean for Petty Officer 3rd Class Peter Mims. He was later found to be hiding in an escape passage on the ship.