Military Vet Threatens War Against His Own Country Over Coronavirus Restrictions
A military veteran and local business owner pushed back against restrictions in place to slow the spread of COVID-19 in Shasta County, California, during a community meeting last week.
The veteran, identified as Carlos Zapata, shared his grievances and warned about impending citizen revolt in comments to a panel of county authorities. A video of Zapata's remarks surfaced on a few social media platforms and Reddit in the days following Shasta County's public meeting.
"I went to war for this country," Zapata said in the video. "I've been in combat and I never want to go back again, but I'll tell you what. I will to save this country. If it has to be against our own citizens, it will happen."
Zapata suggested "a million people" feel the same way he does about complying with ongoing public health measures.
"I'm pretty appalled at what's going on," he told officials at the meeting. Zapata clearly rejected the county's face mask orders, which are consistent with a statewide mandate issued by California Governor Gavin Newsom earlier this summer, and seemed to take issue with continued regulations for businesses. He called Shasta County "red country," referencing its high concentration of Republicans, in arguing for fewer restrictions.
"Right now, we're being peaceful. And you'd better be happy that we're good citizens...but it's not going to be peaceful much longer," he continued. "This isn't a threat...but I'm telling you good citizens are going to turn into real concerned and revolutionary citizens real soon."
Shasta County's reopening guidelines permitted dozens of establishments to resume modified services as of Monday, when it was last updated. Fitness facilities, such as Zapata's gym and martial arts center in Redding, appeared under that category of the county's guidance.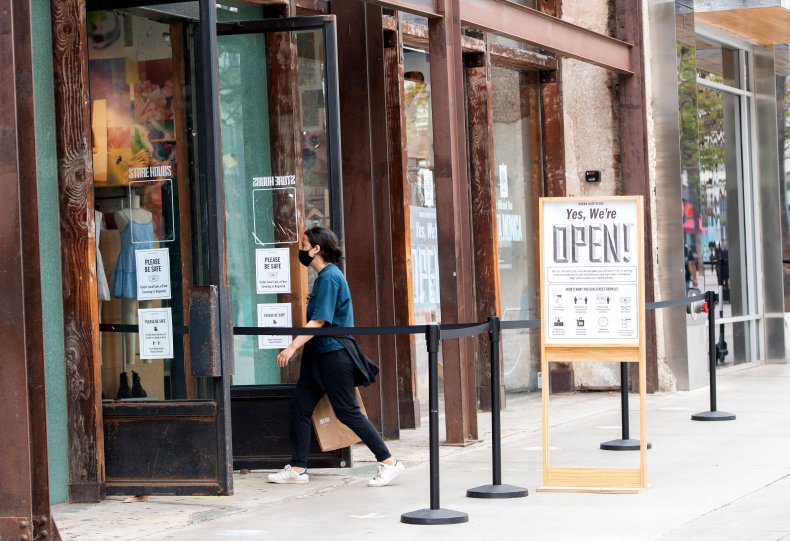 Other industry sectors permitted to reopen with adjustments during the pandemic are: restaurants, retailers, schools, personal care service facilities, campgrounds, childcare programs and hotels, in addition to several more.
Census data shows about 180,000 people live in Shasta County, located in northwest California near the Oregon border. The county's health officials placed the area's overall COVID-19 risk at Level 2, of four alert levels, on Thursday. According to additional statistics, 515 people have tested positive for the respiratory syndrome in the county since the pandemic began, resulting 11 deaths and five current hospitalizations. Health officials recorded 41 virus patients hospitalized in total throughout the outbreak.
Newsweek reached out to Shasta County's Board of Supervisors for comments, but did not receive a reply in time for publication.