Post-9/11 Veterans More Likely to Have Experienced Emotional Trauma Than Other Generations
Wednesday marks the 18th anniversary of the September 11 attacks which killed 2,977 people and eventually pulled the U.S. into its longest lasting war in history. Soldiers who deploy to Afghanistan in the future may be born after the events that caused that very war in the first place. It also means that some Americans beginning college this month have never lived in a nation at peace.
A new Pew Survey took a look at the new crop of veterans who deployed to Afghanistan or Iraq following 9/11 in order to assess how their needs and feelings about their time in combat varied from those who served before the attacks. They found that around 20 percent of the 20 million military veterans alive today have served on active duty following September 11, 2001. These soldiers are more likely to have been deployed than their predecessors, about 77 percent of post-September 11 soldiers were deployed at least once, compared with 58 percent of those who served before them. Soldiers who served after the 2001 attacks were also nearly twice as likely as those before them to be deployed into a combat zone.
But that also means that more soldiers than ever are experiencing post-traumatic stress that can come after combat. While the Department of Veteran Affairs estimates that 11 to 20 percent of vets who did tours in Iraq and Afghanistan suffered Post-Traumatic Stress Disorder, Pew found that about half of those surveyed said they "had emotionally traumatic or distressing experiences related to their military service." About one-third of those vets sought out professional help for it. Overall, nearly four in 10 respondents said they believe they've suffered from post traumatic stress disorder (PTSD).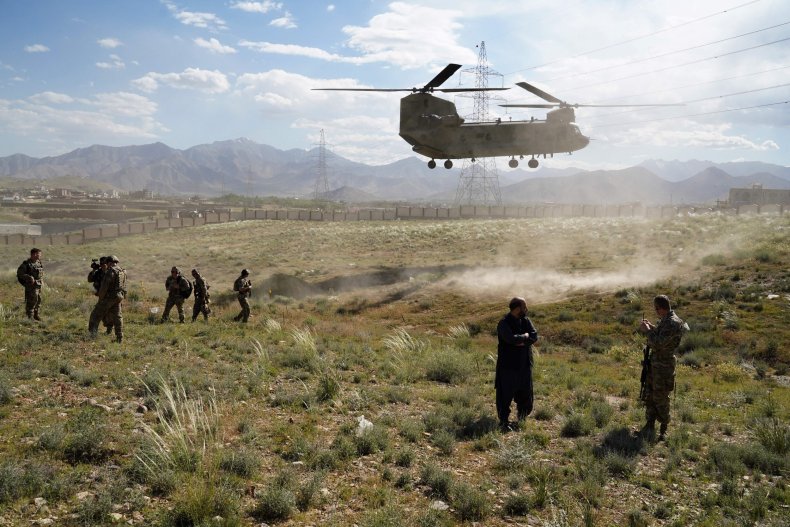 And that makes it more difficult to acclimate back into civilian life. While nearly 90 percent of vets said the military trained them well for combat, they didn't feel as great about returning home. About half of post-9/11 vets said it was difficult to adjust back to their lives compared with only one-in-five who served pre-9/11. One third of vets reported that they had trouble paying their bills upon their return and 20 percent said they struggled with alcohol or substance abuse.
The survey concluded that 9/11 vets are changing "what it means to be a military veteran" and that the survey shows more emphasis should be placed on returning to civilian life.
Two 2020 presidential candidates, South Bend, Indiana, Mayor Pete Buttigieg and Congresswoman Tulsi Gabbard served in the U.S. military after September 11. They are also the only two candidates who have committed to withdrawing all U.S. troops from Afghanistan within their first year, if elected.