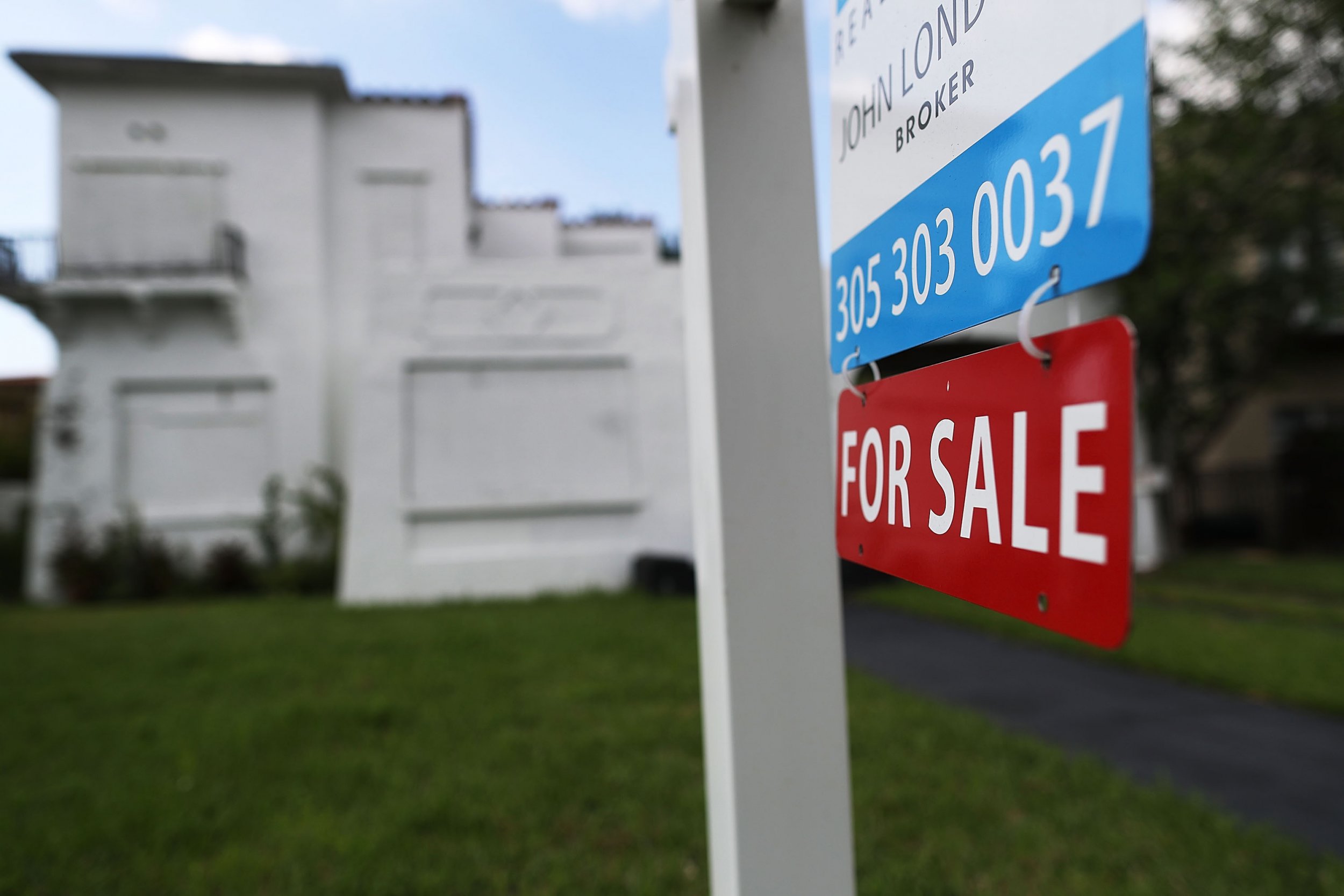 As more millennials look to leave their city rentals and become first-time homebuyers, roadblocks—like rising home prices and a shortage of housing—keep getting in their way. Adding to the obstacles: Over the past few weeks, the mortgage rate has been climbing and on Monday hit its highest rate in four years.
Last year, the average 30-year, fixed-rate mortgage was about 4 percent, according to CNBC. But that rate has climbed during the month of January, and by the end of last week, was up to 4.28 percent.
"On a typically priced American home, which is about $250,000, if the mortgage rate shifts even 0.5 percent, a monthly payment would go up by $70 and annually by $840," National Association of Realtors chief economist Lawrence Yun told Newsweek.
According to Yun, consistent job growth and the strong economy could mean more millennials looking to enter the housing market this year, but increasing mortgage rates as a result of that same strong economy could spell trouble for those looking to buy their first home.
Yun said if interest rates for home loans climb past 4.5 percent, there could be a "measurable decline in home sales in 2018." After the 2008 housing crisis, interest rates bottomed out at 3.31 percent in November 2012.
While 80 percent of millennials said they wanted to buy a home last year, a majority said they had saved less than a thousand dollars to put toward a down payment on a house. According to data from Apartment List, 44 percent said they had saved no money at all. Millennials are typically defined as individuals born between 1981 and 1997, meaning they would be between the ages of 21 to 37 in 2018.
Aaron Terrazas, senior economist at Zillow, told Newsweek that even though he expects the mortgage rate to increase to 4.5 by the end of this year, finances aren't the only factors at play for millennial homebuyers.
"People are buying a house because there are major changes happening in their lives—because they're having a child, because they got a new job, because they decided that that's what they want out of life," Terrazas said. "When it comes to buying a house for your typical homebuyer, these financial considerations like taxes, mortgage interest or mortgage rate are typically not the primary driving factor."
Along with an inventory crisis, the U.S. housing market also faces a lack of starter homes for millennials. Builders, however, may feel more inclined to build them for first-time buyers in 2018 since President Donald Trump's tax plan lowers the cap for interest deductions on high-end homes. Homeowners used to be able to deduct interest on homes up to $1 million, but GOP tax reform lowers the ceiling to homes priced up to $750,000.
"Under the tax plan, homes will get less tax deductions on the upper end, which could mean builders focusing on the lower end," Yun said.
Under Tump's Tax Cuts and Jobs Act and with the promise of the Trump administration's forthcoming infrastructure plan, builder confidence grew in the last months of 2017 and remained high in 2018. Builders were also eager to hire more workers this year, according to a January survey from the Associated General Contractors of America.