Millennials Should Receive 'Citizen's Inheritance' at Age 25 to Reduce Baby Boomer Wealth Gap, Report Says
Millennials and Generation Z should receive a one-time £10,000 "citizen's inheritance" at age 25 to boost young people's economic prospects and mend their "broken" link with aging baby boomers, a new U.K. report says.
The £10,000 investment—or a little more than $13,500—would be acquired by the British government from tax hikes on pensioners and would seek to address a widening divide in living standards between young and old people. The Resolution Foundation report proposed mandatory stipulations that the one-off payments must go to young citizens' education, a home, a pension or a small business. But while critics labeled the move simply a "short-term bribe," proponents say that amount isn't even enough to start a business, put a down payment on a house or pay off highly inflated tuition debts.
The Resolution Foundation, a nonpartisan British think tank that researches policy solutions to improve low- to middle-income citizens' living standards, suggested additional staggered inheritance payments for older Britons starting with people turning 35 in 2020. The report notes that six in 10 U.K. millennials currently in their late 20s would see their wealth nearly doubled by receiving the £10,000 investment from the government. The payment would serve as a stepping stone to reduce a drastic economic imbalance between baby boomers and their younger millennial and Generation Z counterparts.
"Younger generations are bearing more risks and holding fewer assets than their predecessors. We need to redress that imbalance if we are to maintain the promise of an asset-owning democracy," reads the report, released Tuesday. "No longer can anyone deny the challenge facing us as a country in maintaining a fair deal between the generations," said Lord David Willetts, a Conservative Party politician who commissioned the report. "If the evidence is so powerful then that means there is an obligation to act."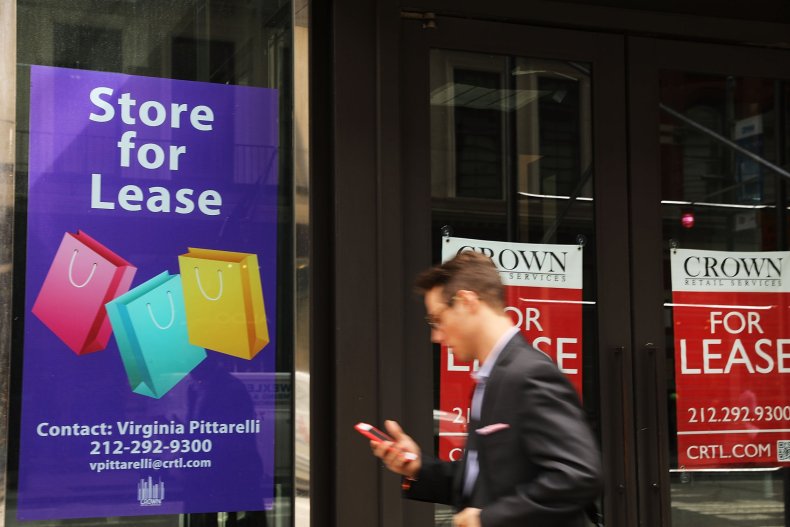 A Resolution Foundation poll conducted in 2017 found Britain is one of the most pessimistic advanced economies with regard to young people being able to achieve better lives than their parents. Data supporting that negative outlook includes an April report finding one-third of U.K. millennials may never own a home throughout their entire lives. Lindsey Judge, a policy analyst for that Resolution Foundation report, said, "Young people are bearing the brunt paying a record share of their income on housing in return for living in smaller, rented" property. The report cautioned that the government's housing bill could swell from £6.3 billion to £16 billion by 2060.
Education, housing and business startup data in the U.K. also paint a bleak future for young people across the board. The Pew Research Center identifies anyone born between 1981 and 1996 (currently 22 to 37) as a millennial and anyone born in the 15 years after 1996 as Generation Z. The Institute of Fiscal Studies' 2017 report found that students graduate with an average debt of about £50,800 ($68,579) in the U.K. That number increases to more than £57,000 for students from poorer backgrounds and the availability of more loans. The Office for National Statistics also predicted that startup businesses may be a poor investment of the £10,000 lump sum given that 414,000 new businesses start in the country each year, but 328,000 of them go bankrupt each year. And last, when it comes to housing, first-time home buyers outside of London can expect to put down at least £20,000 on just their deposit, the Resolution Foundation notes.
"Last year 1.3 million pensioners claimed housing benefits, amounting to £6.3 billion," Resolution Foundation senior economic analyst Stephen Clarke noted in a blog post. He noted that the aging population of Baby Boomers has raised spending on government housing benefits by 70 percent. Public spending on pensioners is expected to increase dramatically as the skewed population exits the workforce and into retirement benefits expected to be paid for by overburdened millennials.
The Tuesday report has already received plenty of criticism from free market and investment firms. The Institute of Economic Affairs said that low-income older adults would be unfairly punished by the windfall for young people.
"Why should the salary of a 40-year-old person, earning the minimum wage, be redistributed to top-up a 25-year-old, earning double or triple the average national income? There is nothing progressive about cash transfers that are based on age," said IEA editor Kate Andrews in an interview with CNBC. "What is essentially a short-term bribe will not distract young people from the barriers to entry they face when trying to transfer into adulthood."
There is a seemingly endless list of factors hampering young people's financial future. Several U.S. police think tanks also have produced similarly pessimistic reports.
The executive placement and labor firm Challenger, Grey & Christmas released a report Monday that found teens' summer jobs have fallen off as brick-and-mortar stores fail to compete against the online marketplace. The labor participation rate among teens was down to 34.8 percent, a nearly 20-point decrease from the 56 percent recorded in 1989.
"Brick-and-mortar retail locations tended to hire a lot of teenagers during the summer," according to the report released Monday. "While those jobs are disappearing, teenagers are having to find different areas of the economy to pick up the slack and get those summer jobs."