Miller 'Filibustered' in CNN Interview Because He Was 'Scared' to Debate Tapper, Says Ex-GOP Lawmaker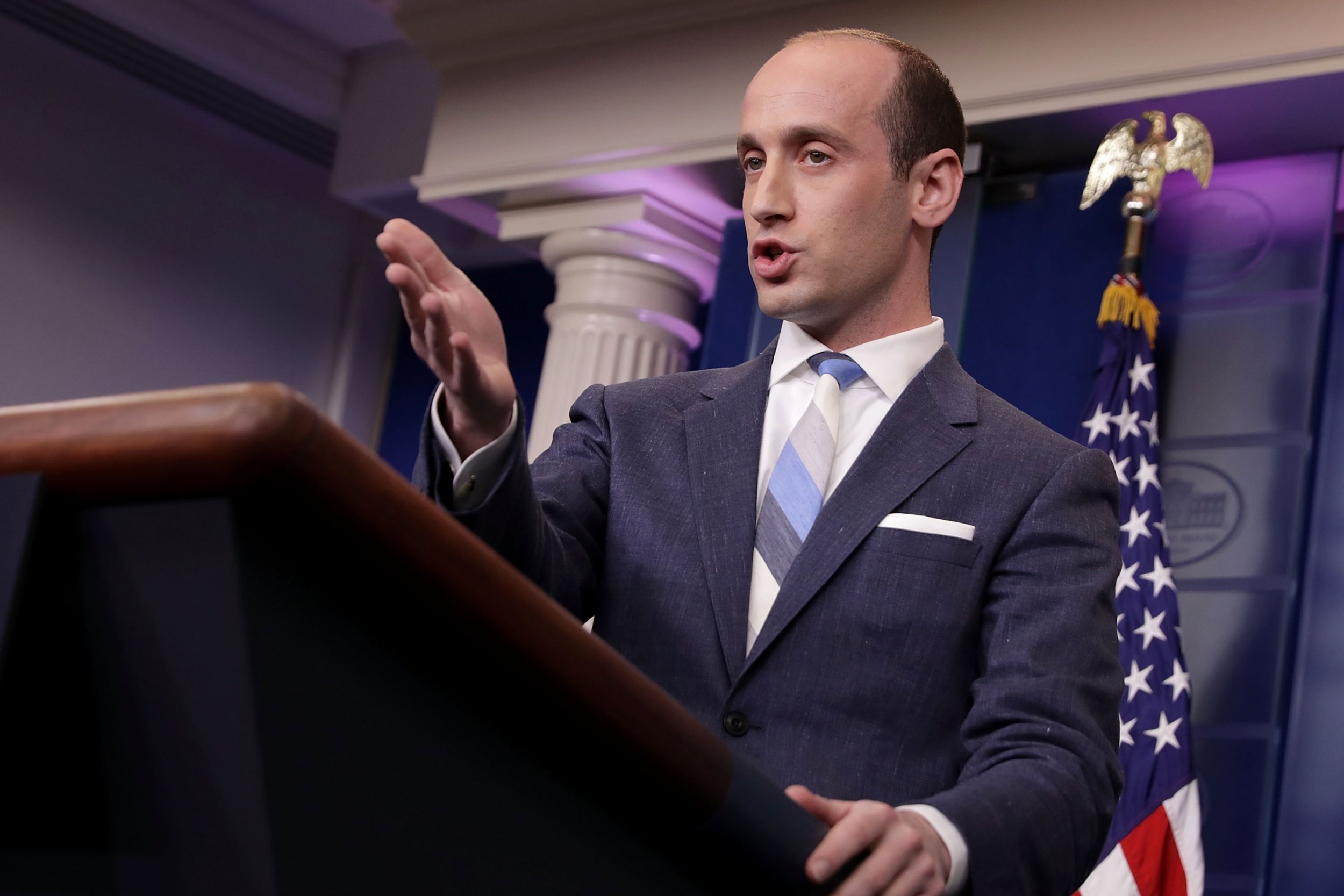 Former Congressman Joe Walsh has slammed Stephen Miller's dramatic appearance on CNN's State of the Union, accusing the White House senior policy adviser of being "there to filibuster."
The show saw host Jake Tapper cut Miller off before he had finished answering questions on Donald Trump, the media, and the recent revelations from Michael Wolff's tell-all book on the White House, featuring quotes from Trump's former chief strategist Steve Bannon.
Defending the president, whom Miller described as a "political genius," the policy adviser said: "It's tragic and unfortunate that Steve would make these grotesque comments so out of touch with reality and obviously so vindictive and the whole White House staff is deeply disappointed in his comments, which were grotesque."
Miller was cut off by Tapper, who accused him of "[wasting] enough of our viewers' time" by criticizing the channel and dodging questions, also suggesting that Trump was the only viewer that Miller cared about.
And while the president immediately hit out at Tapper and CNN over the interview, former Republican representative Walsh suggested that Miller was too scared to properly debate the show's host.
"Stephen Miller was there to filibuster and hurl personal insults," Walsh wrote in a tweet on Sunday.
"@jaketapper was there to ask questions and dialogue. Miller looked small. Tapper looked professional," he said, adding: "I like Stephen Miller, but he was afraid to debate Tapper this morning. Which is why he filibustered."
For his part, Trump described the interview entirely differently, suggesting Tapper had been "destroyed" by Miller, also referring to CNN as a fake news network, as he has done on previous occasions.
"Jake Tapper of Fake News CNN just got destroyed in his interview with Stephen Miller of the Trump Administration," Trump tweeted.
"Watch the hatred and unfairness of this CNN flunky!"