'Stranger Things' Star Millie Bobby Brown Announces Converse Collaboration
Stranger Things star Millie Bobby Brown will release a collaboration with sneaker brand Converse on Thursday. The young actor announced the partnership on her Instagram account Monday morning after teasing the concept on her account over the last week. The announcement comes less than a week after the premiere of Stranger Things Season 3.
The collaboration is officially called "Converse Millie By You" according to Monday's post. A moving photo shows Brown holding a series of Converse sneakers in fun colors and designs.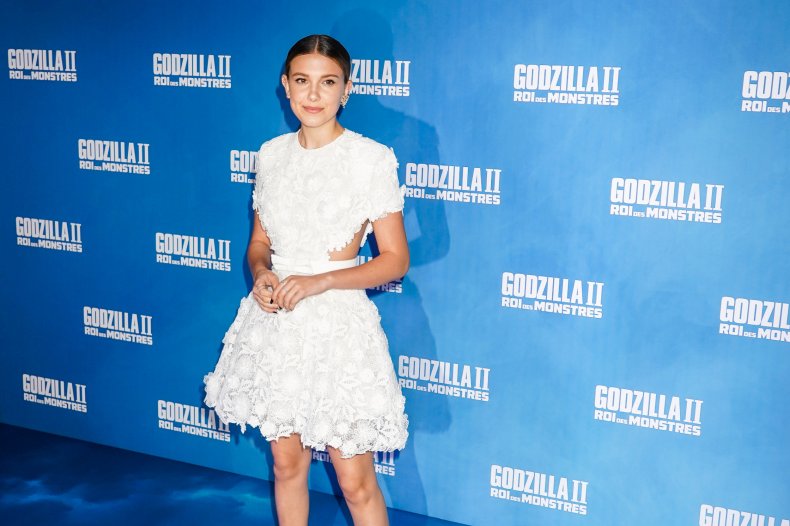 It appears Brown had help from her fans in creating her sneaker line. The name of the collaboration hints toward this concept, with the added "By You." Converse has also revealed Brown may not have been alone in her creativity. The brand shared a photo of the actor on Instagram Sunday that includes a quote from the star regarding fan involvement. It read: "One of the most exciting parts of designing this is that I get to do it with my fans."
From a photo shared on the Converse Instagram story Monday, it appears Brown's shoe line will feature fun pastel colors as well as whale patterns. If there is a relevance to Brown's life or roles in the shoes is unclear.
The announcement comes on the heels of what could have been one of the most-anticipated television debuts of 2019. Stranger Things Season 3 hit Netflix on Thursday in a release of eight new, action-packed episodes. The show originally aired in July 2016 and was immediately shot to success by viewers. The second season also aired on Netflix in 2017.
Season 3 explored a new threat in Hawkins, one that caused a handful of normal citizens to become possessed by an elusive beast. The citizens devoured chemicals instead of food and brought healthy neighbors and friends to the beast to become one of its proxies.
The season also explored the mystery behind a secret Russian base under the town mall, which was seemingly responsible for opening a crack in the Upside Down again, though Brown's character had closed it back in Season 2.
Fans seem to have been impressed with Season 3, an deeply affected by some surprising twists in the last episode of the season. Twitter users commented on shocking moments, emotions, nostalgia both from the 80s inspiration and shared their hopes for Season 4.
Brown is currently working on two films, Enola Holmes and The Thing About Jellyfish. She'll also appear in Godzilla vs. Kong, which has already concluded filming, according to the Internet Movie Database.