Millie Bobby Brown Deletes Twitter After Netizens Turn Her Photos Into Homophobic Memes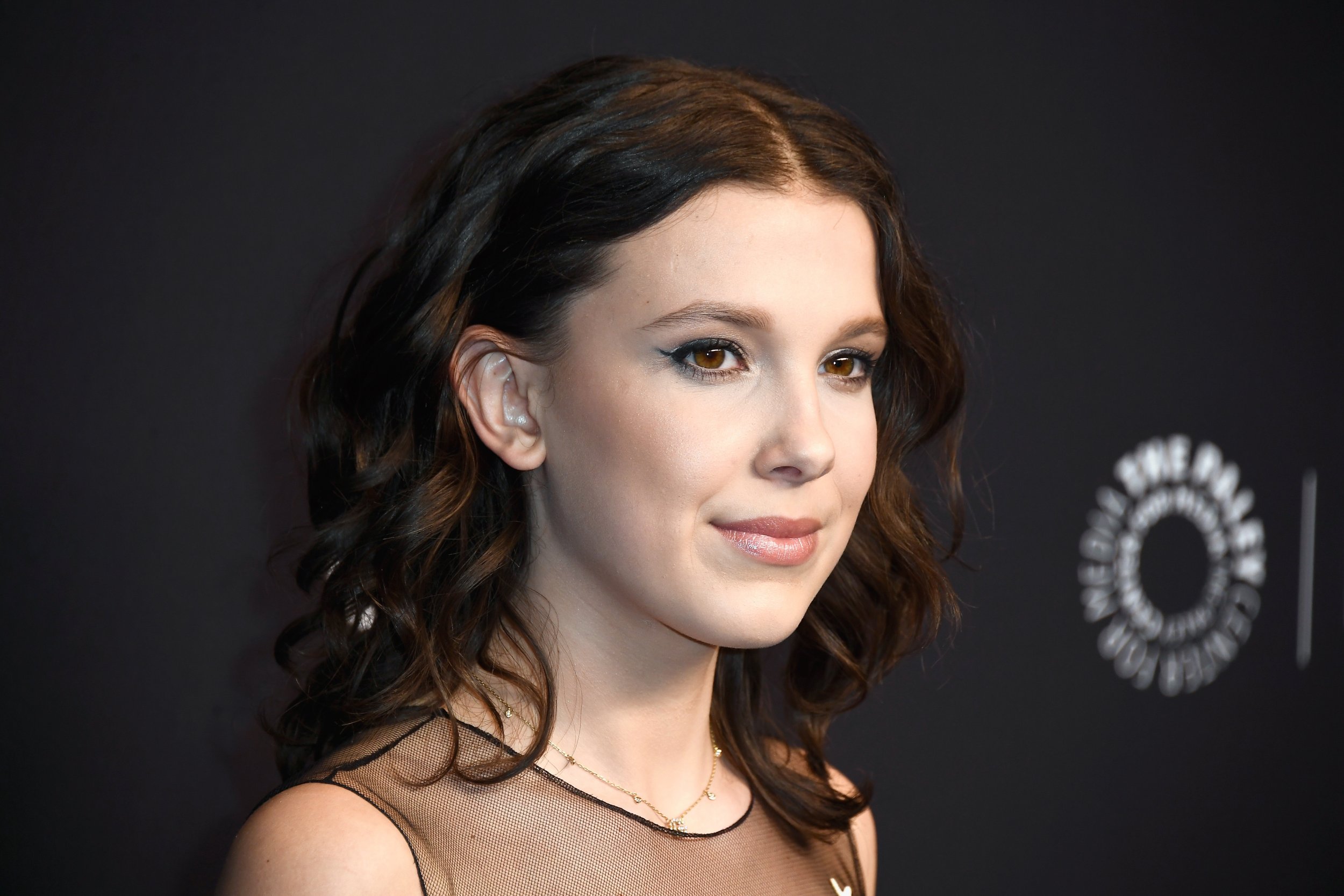 English actress Millie Bobby Brown reportedly deactivated her Twitter account Wednesday in response to being cyberbullied.
Brown, 14, was the target of multiple homophobic memes. It's uncertain how the memes first surfaced, but several Twitter users posted tweets that portrayed her in a negative light. Photos taken from Brown's Snapchat were modified by users alleging she made a series of offensive anti-gay comments. Others simply shared their alleged experience with homophobia or racism from Brown.
There were some users who suggested that this was meant to be a joke.
Many of the tweets were linked to the hashtag #TakeDownMillieBobbyBrown, which was first created by Twitter user @KelsFiona in November 2017. She took to Twitter after she allegedly had a bad encounter with the Stranger Things actress.
"I saw Millie Bobby Brown in the airport and asked for a pic and she said 'only if you remove the hijab,'" the now-suspended user wrote at the time. "I said it's my faith and she aggressively pulled it off my head and stamped on it.'"
There was no indication that suggested the user's allegations were factual.
The Stranger Things star wasn't the first celebrity to quit social media after experiencing bullying. Rapper Iggy Azalea temporarily left social media in 2015 after people teased her over having cellulite. Girls alum Lena Dunham took a break from Twitter in 2015 to create a "safer space" for herself.
Brown has been an advocate for LGBTQ rights. At the 2017 MTV Movie & TV Awards, she accepted an award wearing a blue ribbon for the American Civil Liberties Union (ACLU) and a blue ampersand pin for the Gay and Lesbian Alliance Against Defamation's (GLAAD) Together movement. Brown's fellow Stranger Things castmates wore GLAAD and ACLU's pins at the ceremony as well. GLAAD's ampersand is worn for "showing solidarity and speaking up to resist forces that try to divide," Sarah Kate Ellis, the organization's president and CEO, explained to Variety.
Representatives for Brown did not immediately return Newsweek's request for comment.