Millie Bobby Brown and Jacob Sartorius Announce 'Mutual' Breakup
Stranger Things actress Millie Bobby Brown and singer Jacob Sartorius confirmed Tuesday that their seven-month relationship has come to an end.
"The decision with Jacob and I was completely mutual," Brown, 14, wrote in an Instagram story post. "We are both happy and remaining friends."
Sartorius shared a nearly identical Instagram story post Tuesday. "The decision with Mills was completely mutual & we are both happy and remaining friends," it read. Both Brown and Sartorius ended their statements with a red heart emoji.
While the young pair's coordinated remarks suggest they're on good terms, they mutually unfollowed each other on Instagram.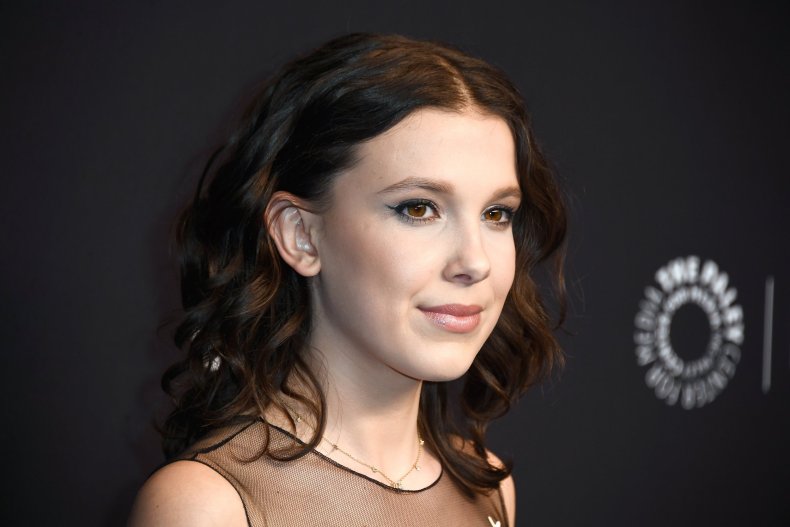 Rumors of a romance between Brown and Sartorius started in October 2017. At the time, the actress and the "By Your Side" singer had not confirmed their relationship. This led fans to speculate whether the pair were an item for months.
In January, they were caught flirting on social media. "Just another day w you on my mind," Sartorius tweeted on January 9. Brown then shared a picture to Instagram on January 12 of her hugging a large stuffed teddy bear that he reportedly gave to her. Sartorius tweeted on January 17 that he thought "about the future a lot better w you in it."
Brown and Sartorius didn't confirm their relationship until February. From then on, they shared multiple sweet pictures together, even catching the attention of Ariana Grande. After Brown shared a photo of them kissing with the caption "moonlight with him," the "Moonlight" singer joked, "I wasn't even allowed to leave my house til I was 20."
Rumors of Brown and Sartorius hitting a rough patch emerged in April. Allegations surfaced that the singer may have asked other girls for nudes, and Brown seemed to remove all pictures that featured Sartorius from her Instagram profile. Sartorius was previously accused of such behavior in 2016.
Before dating Sartorius, Brown was rumored to be dating her Stranger Things castmate Noah Schnapp. The actress, who recently appeared in Godzilla: King of the Monsters, has said they spend time together often but are simply good friends.
"Noah comes almost every weekend for sleepovers," Brown told People in May 2017. "We watch really scary movies on Netflix like The Babadook and Hush."