'Million Dollar Beach House' Makes Viewers Cringe with Controversial First Episode
Netflix's newest real estate series isn't exactly wowing fans. In fact, it's done the opposite. After just a few days on the streaming service, viewers are expressing concern about the work environment seen on the show, with some accusing cast members of racism.
Million Dollar Beach House follows a Hamptons-based real estate firm that sells incredibly expensive properties to incredibly wealthy buyers. Because of the high commissions on the line, tensions are high and the competition is incomparable. Or at least, that's the show's conceit.
However, as is often the case in the world of reality TV, the business at the center of the show is simply the framework. The actual drama is meant to take place between the brokers who making up the staff at the Hamptons based Nest Seekers realty firm. The drama is there in abundance, but it's far from the carefree interpersonal antics that make for good reality guilty pleasure viewing. Instead, class division and implied racism seem to be making waves among those tuning in to watch.
Fans are talking about the way two white real estate brokers seemed to team up against a Black broker, and their colleague. Before minute 8 of the episode, broker Michael Fulfree pointedly refers to Noel Roberts as "Noelle", describing him as "polished" with an arch of an eyebrow that one can only assume is meant to be endearing. It is anything but.
Michael isn't alone in his mistreatment of Roberts. Peggy Zabakolas was also slammed by viewers for her treatment of Roberts after an Episode 3 fight got nasty.
The episode shows Peggy bringing a buyer to a high-value property, one Noel priced at a whopping $35 million. But fans noted the man who toured the home didn't seem there to buy at all. Instead, some viewers saw the tour as a way to slight Roberts' property.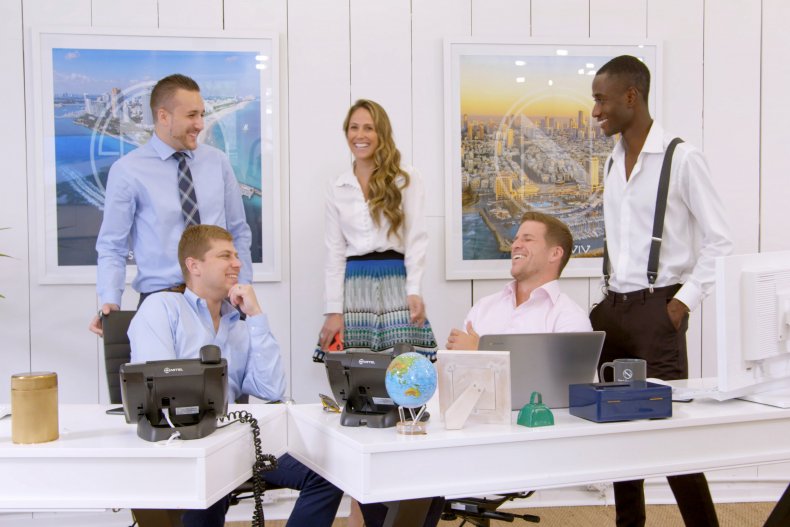 Things only escalated later, and Michael did his part to heap fuel on the proverbial fire. Viewers on Twitter also noted that Michael treats Peggy with a sort of working respect that appeared lost in his conversation with Noel, a discussion that got quite volatile.
It's not just about the episode in particular either. Fans questioned Michael and Peggy's professional behavior throughout the season. The pair apparently became instant reality TV villains for many hopeful binge-watchers.
From claims that Peggy is a "Karen" to accusations that Netflix tried to villainize Noel in early episodes of Season 1, Twitter users have some strong feelings about Million Dollar Beach House. That being said, some seem to love the series, too, and haven't picked up on any problem.
Drama on reality TV is wha what most of us dedicated "junk TV" viewers crave. But this time, viewers who were probably hoping for a Selling Sunset 2.0 were met with scenarios that only seemed to underline just how much work needs to be done to create a safe space for all races.
Newsweek reached out to Netflix for comment from the streaming platform and the three brokers on the claims.
Meanwhile on Netflix, Selling Sunset, a show with nearly the same plot, but based in Los Angeles, is gaining more and more praise by the day. The series just premiered its third season, which dives deeply into the personal lives of a group of luxury real estate brokers. Between high-pressure sales, a divorce and a wedding, it's reality TV gold.
So far, it seems Million Dollar Beach House is a series with similar potential, but if the fan reaction to episode 1 is any indication, it may fall short of the mark.
'Million Dollar Beach House' Makes Viewers Cringe with Controversial First Episode | Culture