Who Is Tyler Whitman? Meet 'Million Dollar Listing's' Newest Cast Member
Bravo's Million Dollar Listing New York is back for its eighth season and along with some familiar faces, fans will get to meet Tyler Whitman, the show's newest cast member.
On Thursday, the reality television show based on New York's real estate market will return to Bravo once more. A spinoff of Million Dollar Listing Los Angeles, the New York version premiered in 2012 and over the years, viewers have gotten a glimpse into the lives of five different agents.
Fredrik Eklund and Ryan Serhant, two of the original cast members, will return for the eighth time. They'll be joined by Luis Ortiz, who first appeared on the show during the second season but took a brief hiatus from being a main cast member during the sixth and seventh seasons to explore Europe and other opportunities.
Eklund told Bravo that Ortiz's return made him "so happy" and that he felt "instrumental" in getting his former castmate and friend back to New York, real estate and the show.
"He was doing kind of nothing and soul searching," Eklund explained. "He was down and he's going to tell that story this season ... I love him and he [has] such a good heart."
Coming back for his third season on the show is Steve Gold, who weeks before the premiere, announced that he became the proud father of a baby girl named Rose Gold.
Just as the real estate market has changed since 2012, so has the show and for the first time, there will be more than three main characters. In the new season, viewers will follow the lives of five brokers.
Whitman grew up in the south and credited a bad experience with a broker while finding his first home in New York with unleashing his passion for real estate. He joined the start-up real estate firm, Triplemint, as their original Head of Sales, according to the company's website.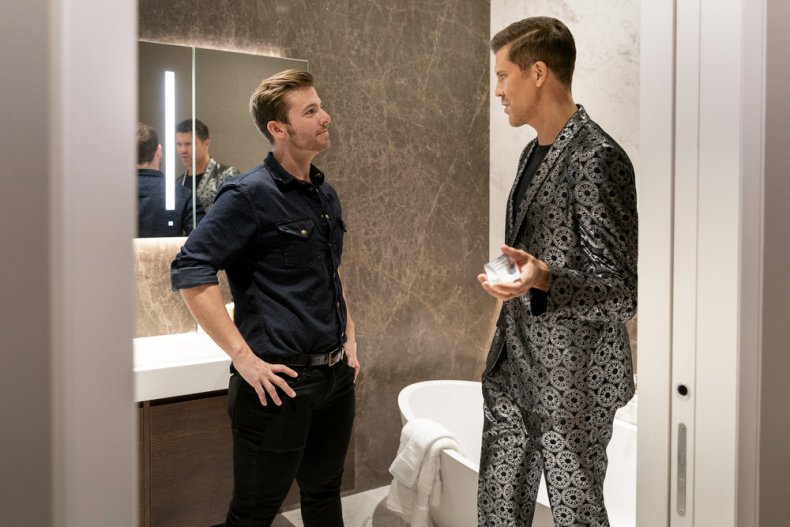 After a few years in that position, he moved to running his own team, which Triplemint said is one of the top producing teams at the company. While working with Triplemint, he's sold more than 60 properties and his current listings range from $1.19 million to $2.49 million.
Four years ago, Whitman weighed 400 pounds and fainted during a Phish concert, according to the New York Post. Tired of being "the fat guy," in December 2015, he underwent a gastric-sleeve operation at New York University.
After the surgery he challenged himself to take 90 workout classes in 90 days and, currently weighing 185 pounds, has developed a fitness routine to help keep the weight off.
"One of the [storylines on the show] is how weight loss has affected my career," Whitman told the New York Post.
A self-described creature of habit, every day for the past year, Whitman has eaten a chicken burrito bowl from Chipotle for lunch and dinner. His order consists of brown rice, fajita vegetables, extra chicken, mild and medium salsas, sour cream, guacamole and lettuce, and Whitman credited it with getting him within his calorie and protein goals.
In the trailer for the show, there seemed to be a bit of tension between Whitman and some of the veteran cast members, but they all seemed to be getting along in a photo Whitman posted on his Instagram in June.
"Hoping I find myself in a life position one day in my future where I can try to do for all of these people something nearly as epic as what they have done for me," Whitman captioned the photo. "Pretty sure I'm the luckiest guy alive to be working with everyone here for [Million Dollar Listing]. Still crazy."
On Thursday, fans can catch the start of the newest season on Bravo at 9:00 p.m. ET.