Million Student March Protesters Demand Tuition-Free College and Debt Cancellation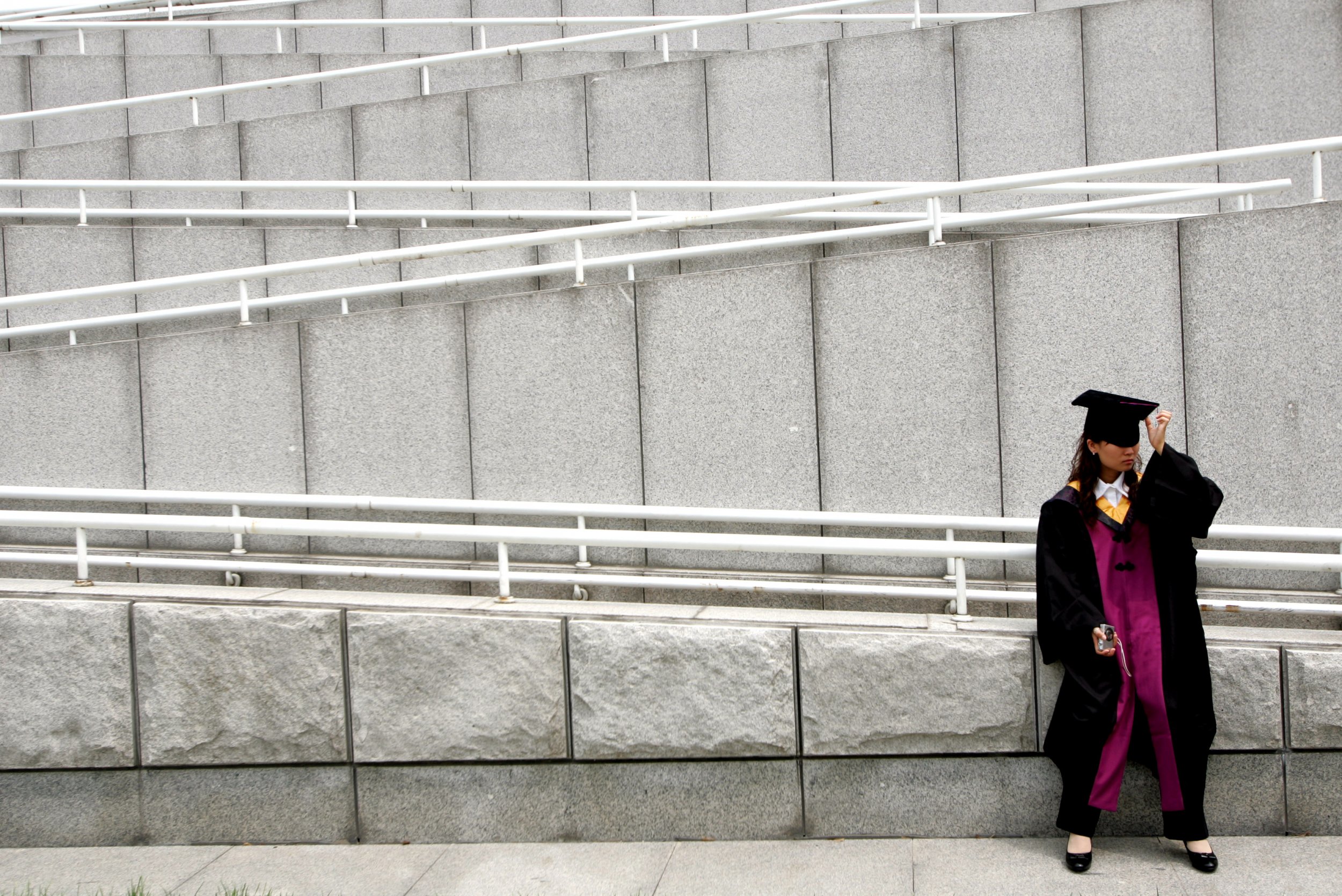 Demonstrators gathered at 115 locations around the United States as part of the Million Student March on Thursday to demand free college tuition and the cancellation of all student debt.
The movement, which was widely organized on social media, used the hashtag "Million Student March." This was the second highest trending topic in the United States on Twitter by 5 p.m. on Thursday.
"Education is a right, not just for the rich and white," protesters chanted at Hunter College in New York City.
"As youth from working class communities, we witness the attacks the ruling class wages against our people," the Revolutionary Student Coordinating Committee at the City University of New York said in a statement. "Our educational opportunities are being squashed...because the university does not work to serve our communities but instead invests in private prisons, militarizes our campuses and locks most of us out of education by raising tuition and cutting programs that benefit working class students."
In addition to free tuition and debt cancellation, the students were protesting in favor of a $15 minimum wage for all campus employees. "What do we want? 15! When do we want it? Now!," chanted students in Reno.
The minimum wage debate heated up on Wednesday as Republican presidential hopefuls discussed the topic at a debate hosted by Fox Business. GOP front-runners Donald Trump and Ben Carson are not in favor of increasing the wage, nor is Marco Rubio. Only John Kasich said the wage should be raised because "people need help."
National Nurses United, a prominent union representing more than 185,000 nurses, joined the protesters. The group supports Democratic presidential hopeful Bernie Sanders, who has been outspoken on the matter. "Higher education is a right. We must fight to ensure that every American can go to college without living in debt," Sanders tweeted on Thursday. In an interview this summer with Katie Couric, Sanders suggested students march to advocate for tuition-free college.
"I want to graduate without debt," Ashley Allison, a student at Bunker Hill Community College in Boston told Reuters during the march. "Community college has been kind to me, but if I want to go on, I have to take on debt."