Millions of Americans Rely on Cars. Insuring Them Shouldn't Be Discriminatory | Opinion
Over 70 years ago this month, 16 men and women, led by Bayard Rustin, boarded a bus in Washington, D.C., for a two-week Journey of Reconciliation. Their goal was to expose the discrimination people of color routinely faced on America's roads.
While progress has been made since that journey began nearly three quarters of a century ago, there is still much important work to be done to eliminate the inequities that remain entrenched in our transportation economy.
Perhaps no practice is more archaic—and more widespread—than the use of credit scores to determine car insurance rates.
There are roughly 230 million licensed drivers in America. More than 75 percent of adults rely on a car to drive to work. Yet millions of Americans struggle with poor credit, and nearly every insurer today bases premiums on credit score.
This practice forces those already struggling to cover basic living expenses to pay more to drive. This includes families with unpaid medical debt, young people with crushing student loans, single parents struggling with credit card debt, or Black and Hispanic communities. According to the Federal Reserve, each of these groups have lower credit scores as compared to white and Asian people.
For too many, this credit-based pricing trap creates an untenable barrier to economic advancement. Data released by The Zebra showed that those with poor credit can pay $1,500 more on average than those with good credit—even if they are the safest drivers on the road.
Despite how embedded this practice is in the car insurance industry today, there are promising signs that change is on the horizon. A recent national survey from Root Insurance revealed that 82 percent of U.S. adults expect premiums to be based on their driving record rather than biased factors like credit score. And there is also movement on the state level to tackle this issue.
California, Hawaii and Massachusetts already prohibit credit-based pricing in car insurance, and proposals are popping up in New York, New Jersey, Oregon and Louisiana. Washington state Insurance Commissioner Mike Kreidler, despite fierce pushback from the legacy car insurance industry, recently took decisive action to ban this practice.
More can—and should—be done to confront systemic racism in the insurance industry. It's time we draw a hard line and focus our energy on the 46 states left to go. Thankfully, we're not alone.
A coalition of more than 30 advocacy groups recently penned a letter to the National Association of Insurance Commissioners (NAIC), a group representing regulators from all 50 states, urging them to do more to dismantle credit-based pricing practices which disadvantage people of color and historically under resourced communities.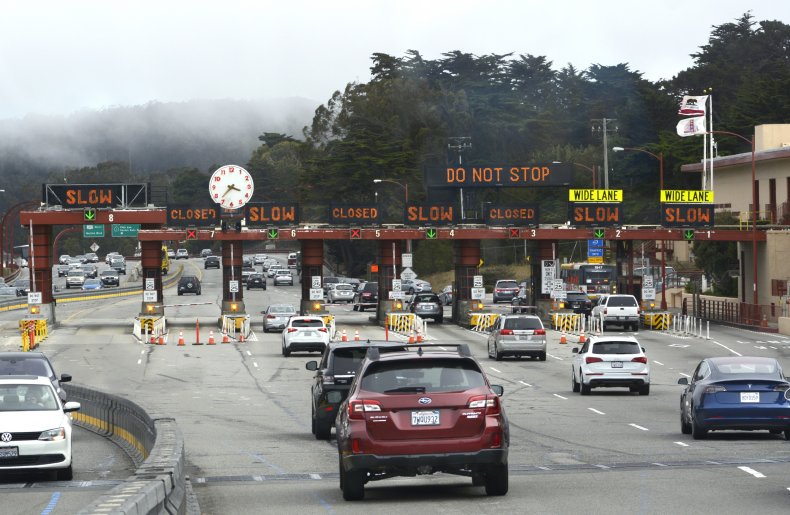 Creating a fairer system of car insurance is not only the right thing to do for consumers, it is good for the $288 billion auto insurance industry. Eliminating credit-based pricing means eliminating barriers to the market which may deter people from purchasing car insurance and reduce the number of uninsured drivers. A bigger pool of people purchasing insurance will expand the concentration of risk and create savings for all drivers.
Most importantly, a person's credit score is not a good measure of their risk as a driver.
There is a better alternative. Over the last decade, there have been major technological advances, allowing companies like Root to measure risk based on actual driving behavior.
Consumers have the ability to install an app that measures every aspect of driving, such as hard braking, speed of turns and whether a driver uses their phone while driving. This enables companies like Root to calculate a rate that more accurately reflects how someone drives, saving them money in the process.
Such developments make the industry's switch away from biased demographic factors like credit score not just feasible but viable. Not only will it make the car insurance industry stronger, but also bring us one step closer to eliminating racial inequality in our country.
The future of the car insurance industry and the best interests of the millions of drivers in this country whose vehicles are a lifeline for economic security is at stake.
America's roads should not be open to discrimination. They should be a pathway to greater freedom, equality and opportunity. The car insurance industry must protect consumers, not trap them in a cycle of worsening economic hardship. To realize that promise, industry stakeholders must step up and do what's right by all drivers, not just the ones with good credit.
Alex Timm is CEO of Root Insurance.
The views expressed in this article are the writer's own.