Millions of Locusts Descend on Southern Russia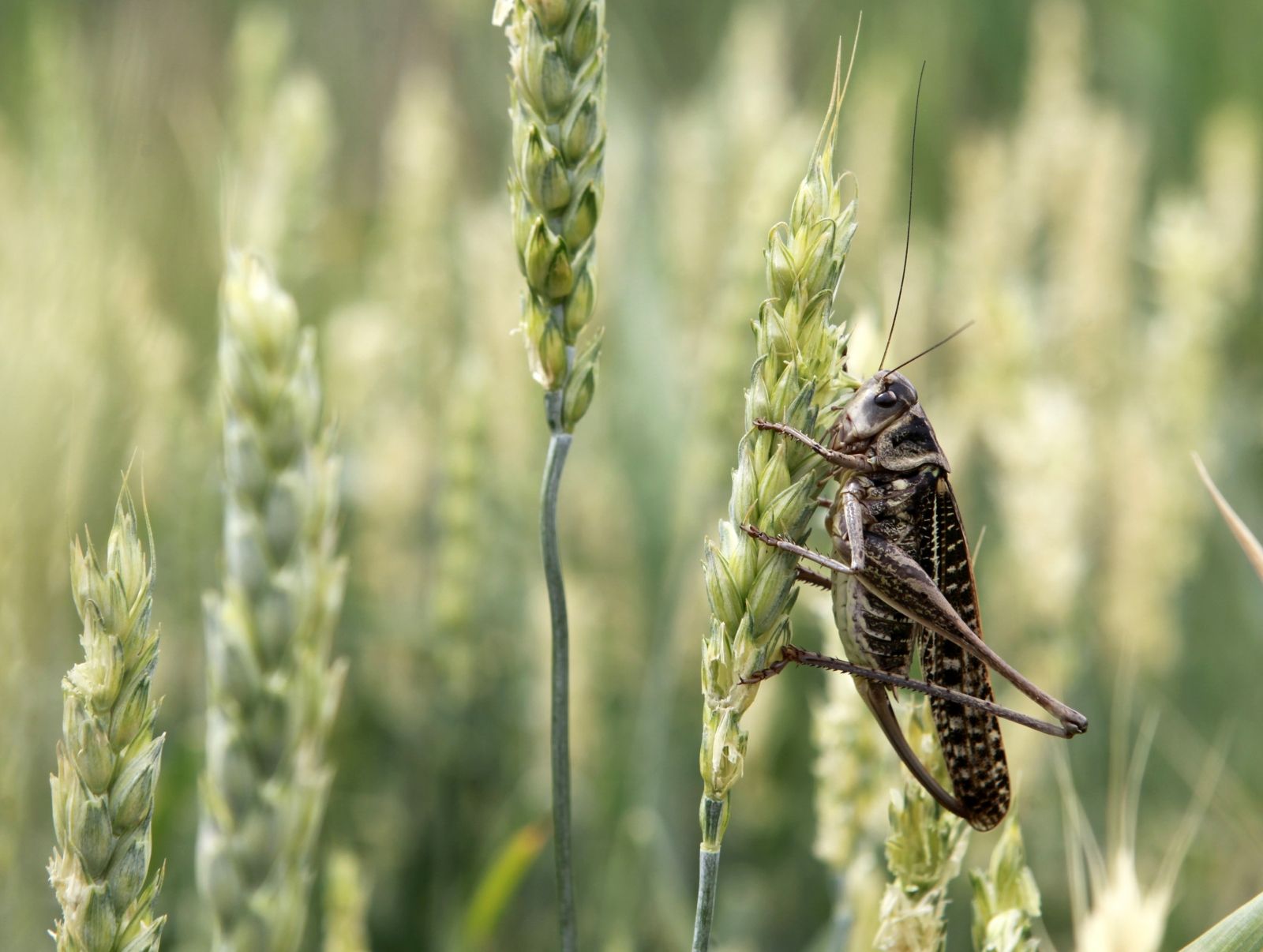 Entire fields of crops in southern Russia are being devoured by millions of locusts, in the worst plague of this sort in over 30 years, according to local officials speaking to CNN.
The insects are around 8cm (3 inches) long and feed on crops such as corn and wheat. An area of at least 800,000 hectares is currently being demolished by the swarm which arrived in the area in late July.
The Ministry of Agriculture in Russia has now declared a state of emergency in the region and in an effort to save the harvest and repel the insects, they have increased crop-spraying flights in the area, dropping strong pesticides over the vast areas that have been infested.
The locusts are a familiar visitor to farmlands across the south of the country and annually descend on crops in this part of the country at this time of year. However, this year the insects numbers have surged, with Russian news outlets attributing the increase to this year's flooding and the high temperatures that reached up to 40 C in some areas, 15 C higher than the average temperatures for the south in July.
The Ministry of Agriculture has expressed concerns that the high temperatures may also hamper the effectiveness of the powerful pesticides which are being sprayed on crops in an attempt to kill the locusts, as the swarm has already destroyed about 10 percent of farmland in the south.
Onlookers have captured pictures and videos of the swarms blanketing the farmland fields, recording farmers' vain attempts to eradicate the insects.
Russian officials told CNN that the locust swarms are highly mobile, moving very fast across southern Russia as they destroy crops and move on to new patches of food. They are moving so rapidly that authorities are struggling to keep up with them.
"In Kalmikya, Astrakhan, Volgograd, and Dagestan, there is already no food left for the locusts, so they have moved on to other sources of food," Tatiana Drishcheva of the Russian Agricultural Center, a government organization, told the news channel.
Drischeva also sayclaims that not only are the insects fast moving, they are also unusually large this years. "They have wingspans of nearly 12 centimeters, like a small sparrow," Drishcheva said.