Millions Miss Out on Lifesaving Scans Caused by COVID-19 Backlog
Millions of people missed out on life-saving scans because non-COVID-19 National Health Services (NHS) in the U.K. came to a standstill during the pandemic.
As hospitals redirected efforts towards combatting the virus and people spent more time at home, between the months of April and September at least 4.4 million fewer scans were performed in England, compared to the same period in 2019, according to analysis by BBC News.
According to Cancer Research UK, as many as 3 million people have missed out on cancer screening tests because of COVID-19. Around one in seven people are now waiting for more than three months.
GPs are also struggling to meet demand, with findings from Cancer Research UK showing that 38 percent of GPs find it tough to meet demand for remote consultations, and 35 percent saying the same for face-to-face appointments.
The survey, based on 1,004 U.K. GPs which was carried out in October, also found that 75 percent said waiting times had increased for ultrasounds, which are used in the diagnosis of some gynecological cancers and sarcomas. It also discovered that 69 percent of GPs said waits had increased for upper GI endoscopies, used to detect esophageal cancer.
NHS England diagnostic waiting time data shows the number of patients waiting six weeks or more for key tests has surged since March.*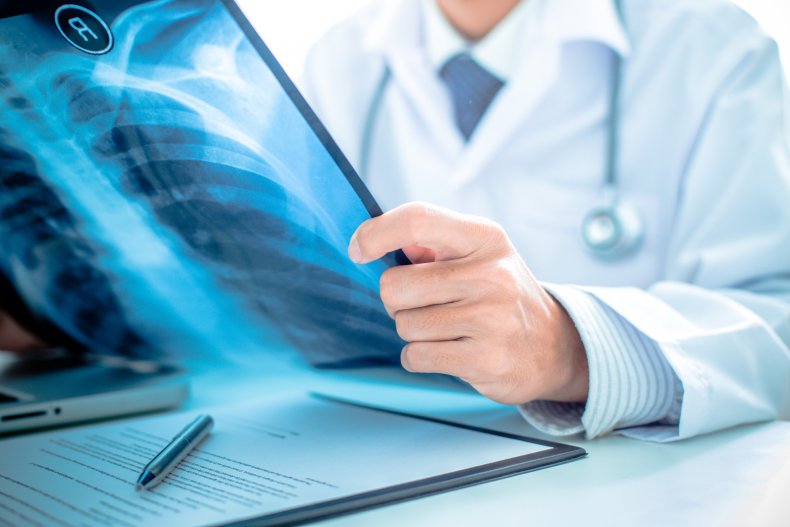 Dr Jodie Moffat, Cancer Research UK's head of early diagnosis, told Newsweek: "GPs and NHS staff have worked incredibly hard during this challenging year to manage the increased strain Covid-19 has put on an already stretched system. But many patients are still a long way off receiving the swift cancer diagnoses that will give them the best chance of being treated successfully, and worryingly we don't yet know what the long-term impact on cancer stage and survival will be. It's crucial the government uses the cash boost set aside in the spending review for the NHS to sort the backlog of cancer patients."
Dr Neil Smith, Cancer Research UK's GP adviser, encouraged people to report unusual or persistent symptoms to their doctor. He said: "I'm particularly concerned we're seeing fewer elderly people and those who have symptoms that could be linked to lung cancer - like a cough that has lasted for three weeks or more.
"In most cases it won't be cancer, but if it is, catching it early gives the best chance of successful treatment. For those who've been unable to get through to your doctors' surgery, although it might be frustrating, I would encourage you to keep trying, GPs like me are still here to help you."
*Study methodology and notes
Data on NHS waiting times for key tests can be found here