Millions Of Starfish Found After A Strange Disease Killed Off Many Of Their Relatives Years Ago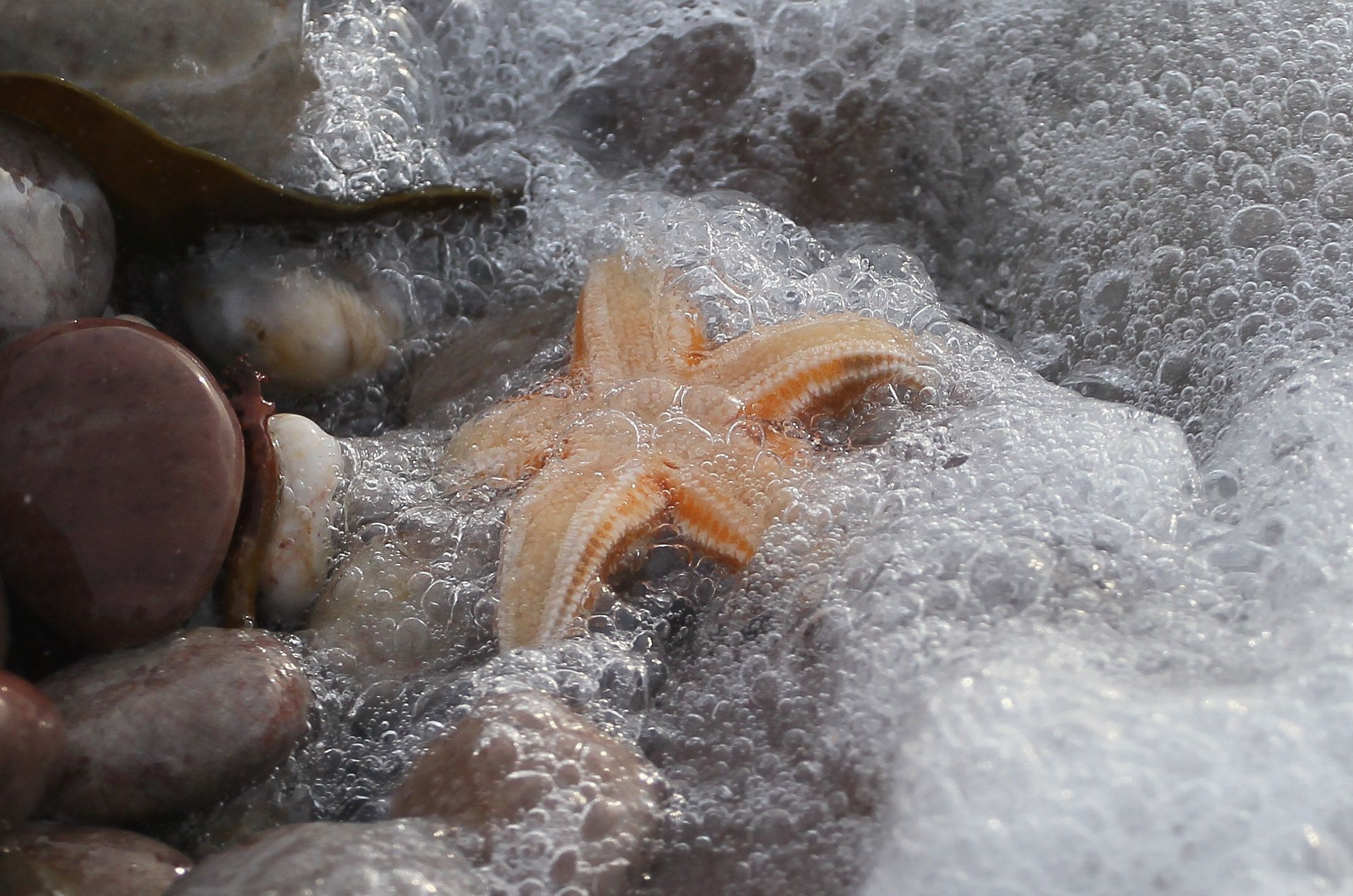 Due to a mysterious disease, millions of starfish recently wasted away and died in regions spanning from British Columbia to Mexico. Fortunately, the sea animal now appears to be recovering in southern California.
Marine biologists have spotted millions of small sea stars—an alternate name for starfish—in various areas across the state including Crystal Cove State Beach, Long Beach and the Palos Verdes Peninsula, The Orange County Register, a daily newspaper in California, reports.
"They are coming back, big time," Darryl Deleske, an aquarist for the Cabrillo Marine Aquarium in San Pedro told The Orange County Register. "It's a huge difference… A couple of years ago, you wouldn't find any. I dove all the way as far as Canada, specifically looking for sea stars, and found not a single one."
In 2013 and 2014, millions of starfish began to get lesions on their bodies, which led to tissue decay and ultimately, death. Similar incidents have occured for decades, but the disease has recently become more widespread, researchers at the University of California Santa Cruz (UCSC), wrote in a report. While researchers know what caused the gruesome die-off—a disease called Sea Star Wasting Syndrome—little is known about the condition, itself. However, Deleske believes he has a clue. He suspects the syndrome is the result of a virus, but he's uncertain where it started.
After the most recent die-off, UCSC researchers began to delve deeper into pinpointing the cause of disease. Originally they believed warmer water may have caused it, but in a 2014 study, they found that the disease may be associated with parvovirus, which is found in other types of invertebrates. The new finding comes after scientists stumbled upon a sea star in a museum, which exhibited Sea Star Wasting Syndrome signs as early as 1942.
"The fact that it has occurred historically indicates that while this virus may be the agent that causes the disease, something may have happened recently that caused it to go rogue, because we've never seen anything like the current outbreak," study co-author Peter Raimondi, professor and chair of ecology and evolutionary biology at UCSC, said in a 2014 statement.
Although some of the species of sea stars are making a comeback, unfortunately others have yet to be spotted in Southern California—at least by Deleske. So far, he's seen mainly purple starfish, which are also known as ochre sea stars, but he's yet to come across pink stars or sunflower stars, according to The Orange County Register.