Millions Will Lose Unemployment Boost After McConnell Says No Stimulus Deal in Sight
Unemployment insurance supplements from the federal government will likely be cut off from tens of millions of Americans next week after Senate Majority Leader Mitch McConnell said he did not expect lawmakers to reach a deal on the next stimulus package in time.
McConnell laughed when a reporter asked him Tuesday whether he expected another economic relief bill to be approved by the end of next week.
"No," the Kentucky Republican responded.
The federal $600 weekly unemployment bonus that is set to expire this weekend will mean jobless recipients will only receive state benefits that average around $370 per week. Many will see their total benefits cut in more than half starting next week rather than the end of the month because of the way the CARES Act was written and due to how jobless benefits are distributed.
It is not clear whether or when Congress will extend the benefit boost, which was approved as part of an historic $2.2 trillion stimulus in late March and set to last for only four months. But the pandemic's toll on the economy persists, with more than 1 million new claims continuing to be filed each week and lawmakers signaling they're ready to offer Americans a second round of individual checks.
GOP lawmakers and White House are still debating details, but Republicans are expected to significantly scale back or entirely eliminate the federal bonus from a forthcoming stimulus that isn't expected to pass Congress for weeks.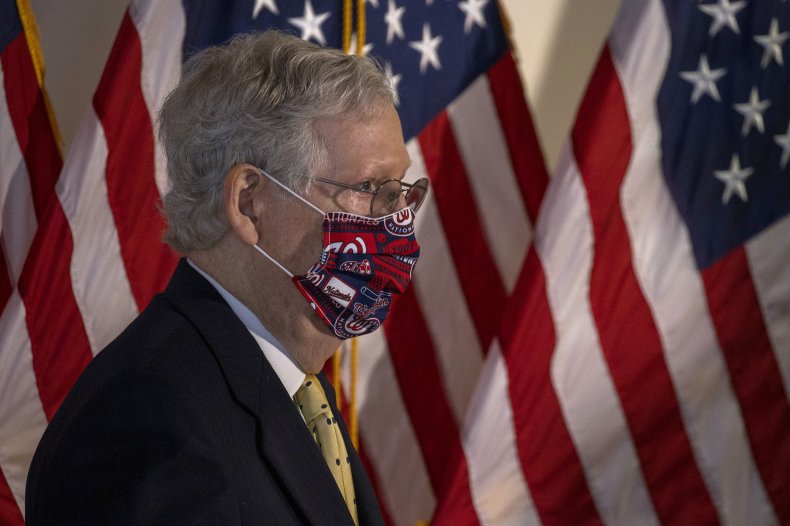 Democrats, who pushed Republicans to back a House-passed stimulus worth $3 trillion back in May, and even the Trump administration, want a swifter timeline. Democrats are pushing to pass a bill by the end of next week, a timeline on par with remarks from Treasury Secretary Steven Mnuchin and White House Chief of Staff Mark Meadows. Both men have been acting as the White House's negotiators, meeting with lawmakers from both parties about the package.
The end of the month is a "self-imposed deadline" because of the unemployment benefits, Meadows told reporters before heading into the office of House Speaker Nancy Pelosi (D-Calif.) to meet with Democratic leaders.
"Just do the right thing," House Majority Leader Steny Hoyer (D-Md.) quipped. "Good advice, huh?"
Republicans are generally opposed to extending the extra unemployment money because they say it acts as a disincentive for jobless Americans to return to the workforce. That notion has led them to consider a back-to-work incentive, something Democrats characterized as ridiculous because they would already receive pay.
"We don't have that much time beyond July 31 to get this done, in my view, so whatever presses us to make decisions sooner rather than later is probably a good thing," said Senator Roy Blunt (R-Mo.), a leadership member. "That deadline may be one of the things that presses us and determines how we get there."
Democrats say the weekly bonus is crucial to helping lift the U.S. economy out of the current recession caused by the pandemic and should be extended at the full $600 weekly rate through January 2021.
"Does Mitch McConnell care about that? Do Republicans care about that?" Senator Debbie Stabenow (D-Mich.) said. "So far, they're just turning their backs."