How Donald Trump and Milo Yiannopoulos Are Connected: Rich Family Behind Election Data Backs Conservatives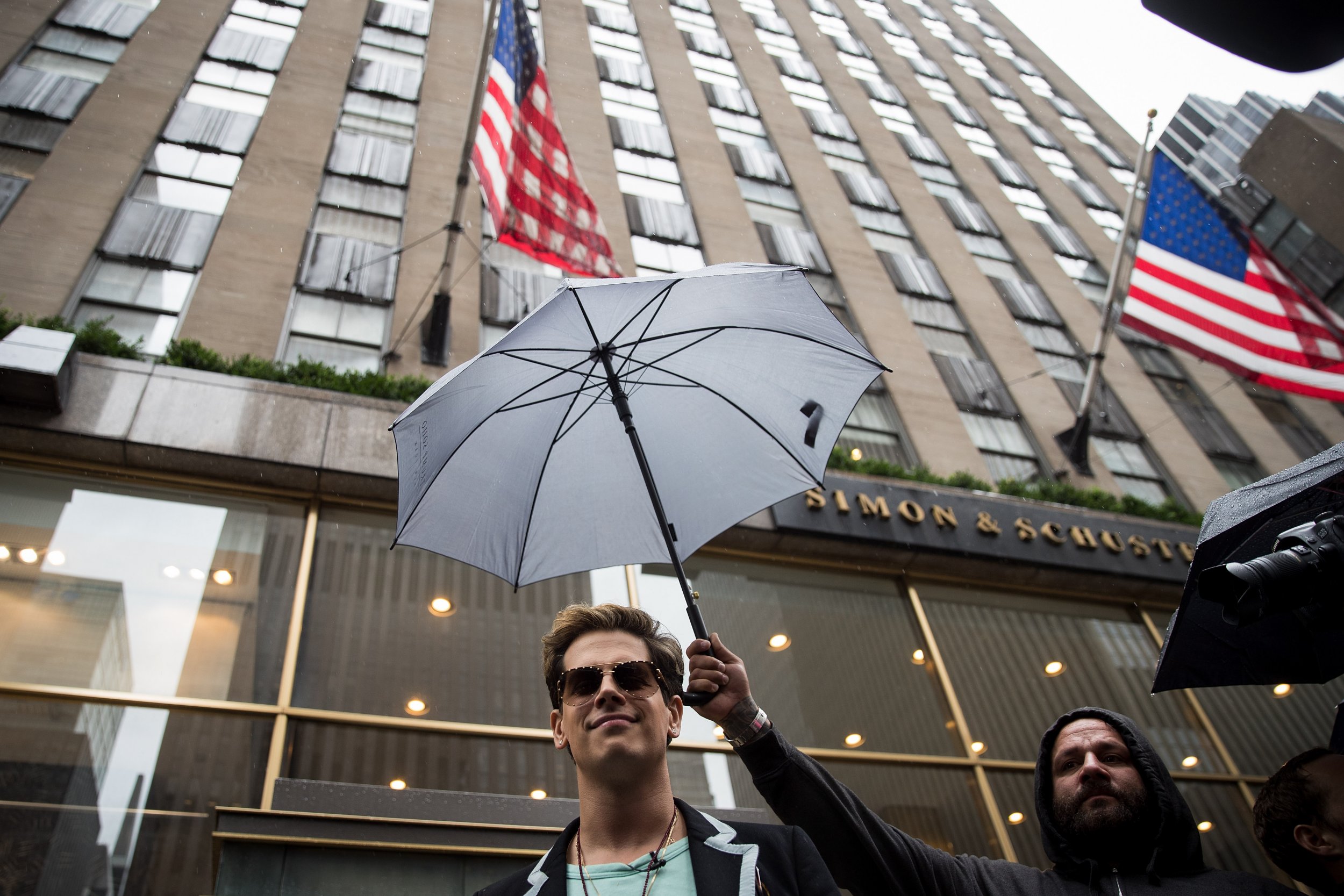 The wealthy and powerful Mercer family has reportedly financially backed conservative writer and provocateur Milo Yiannopoulos in the months following his abrupt resignation from Breitbart News earlier this year in an attempt to widen their conservative media portfolio after propping up President Donald Trump's candidacy, according to leaked emails cited by BuzzFeed News Thursday.
The family reportedly intends to use Yiannopoulos as a means to attract and retain a young audience.
"The Mercers want to do whatever they can to bring this new style of conservatism to a younger generation," a source "close to the situation" told BuzzFeed. "Milo did that for Breitbart with their money, and they see no reason to change that."
Some of the emails written by Yiannopoulos heavily suggest that the Mercers, headed by billionaire hedge-fund titan Robert Mercer and his daughter Rebekah, are funding or at least being pursued to back Milo Inc.
Yiannopoulos resigned from Breitbart on Feb. 21 after an interview he gave last year resurfaced and during which many believed he had condoned pedophilia, but less than a week later he penned an email, titled "Entity," to his lawyer, staffers and Breitbart's Editor-in-Chief Alex Marlow.
"We must aggressively start researching what kind of entity we set up that can be invested with my IP, run my core operations and accept Series A funding (Mercers plus potentially others)," the message read, according to BuzzFeed.
Another email, sent the same day, addressed Yiannopoulos's concerns about the young ages of his current staff and nondisclosure agreements (NDAs), and also cited a Mercer-backed production company called Glittering Steel, abbreviated to "GS."
"I have 21 and 22 year olds working in proximity to and even potentially communicating directly with the Mercers, outside the cover of Breitbart or GS contracts...I can't wait any longer to issue NDAs, even if they're not perfect and have to be replaced later," Yiannopoulos wrote.
Other messages alluded to the Mercers possibly backing an office and security, and one contained a promissory note listed at $50,000 that showed Yiannopoulos as the "payee" and Robert Mercer as the "maker."
Along with a stake in Breitbart, the Mercers own data analytics firm Cambridge Analytica. The family started to back then-candidate Trump after he secured the Republican nomination last year. Previously, they had donated to U.S. Senator Ted Cruz (R-Texas). Trump, too, used Cambridge Analytica on the campaign trail last year.
The family is also reportedly close to a number of major White House players, like former head of Breitbart turned Trump's top political strategist Steve Bannon and counselor Kellyanne Conway, The Atlantic reported in January.
The Mercers's political motives and reasoning have been unclear to those in and out of their circles.
"All I can take away is that they just want to be power players," an unnamed former Breitbart staffer told The Atlantic. "I don't know what their principles are. I don't know how you switch from Ted Cruz to Donald Trump so quickly."