Was Milo's Berkeley 'Free Speech Week' Canceled or Not?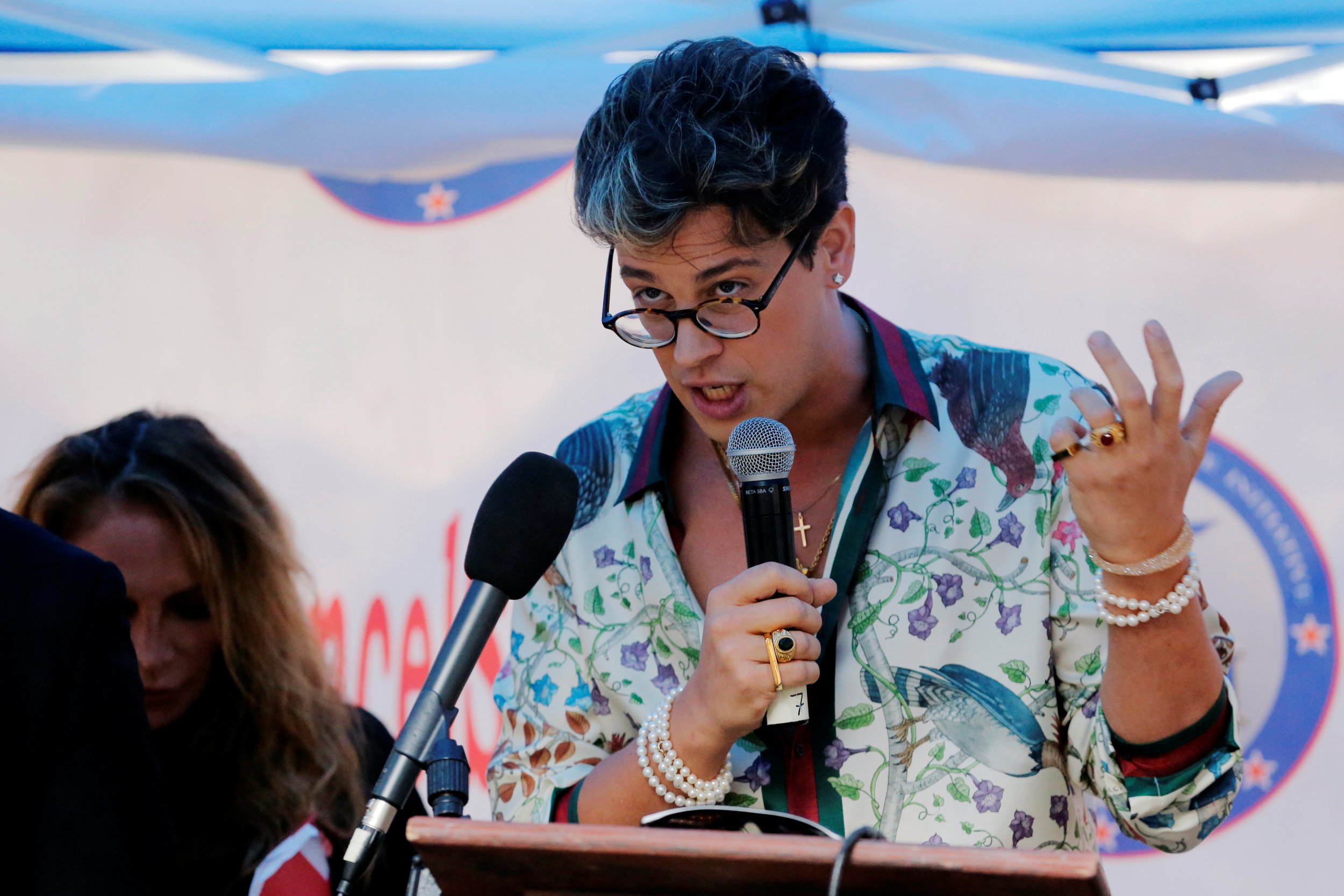 Confusion is swirling around the University of California Berkeley campus after student organizers have said "Free Speech Week" events have been canceled.
Student organizers told KQED news that the event has been canceled, and controversial far-right organizer Milo Yiannopoulos will reportedly hold a press conference to cancel the event, which was supposed to start today.
According to KQED news, the event fell apart after the two co-organizers, the online publication The Berkeley Patriot and Yiannopoulos had trouble confirming the guest list and multiple indoor vendors inside the campus.
But Yiannopoulos says that is false. After much confusion, he set the record straight at a press conference on Saturday that "Free Speech Week" is canceled and a rally will be held in its place on Sunday at Sproul Plaza after the University of California Berkeley had broke contract and canceled the event.
"The original place has withdrawn it's contract and refuse to host us this afternoon and will refuse to let us in on site," said Yiannopoulos. "Although we have lost our student sponsorship, we will not be deterred or turned away. "
During the conference, Yiannopoulos thanked the student conservative newspaper, The Berkeley Patriot, for their efforts and called them a "strong, free speech loving publication."
"[UC Berkeley] is a poor representative for free speech, but are masters at bureaucratic, dirty dealing," said Yiannopoulos.
Before the press conference, the student conservative newspaper released a statement on Facebook confirming the cancellation of the widely controversial event. The statement includes a letter to the UC Berkeley administration from their attorney, stating that the student group has "been subjected to extraordinary pressure and resistance, if not outright hostility, by the UC Berkeley administration and its employees."
"We are deeply disappointed the university placed endless barriers in our way of expressing our first amendment rights and celebrating free speech," said the Berkeley Patriot.
Some of the guests that were supposed to speak at the event included former top adviser to President Donald Trump Steve Bannon and conservative commentator and author Ann Coulter, who said yesterday that she would not be attending.
In February, a fiery debate sparked on the topic of free speech when the university canceled an appearance from Yiannopoulos because of security issues. On Friday, the campus released a statement that the university had enough security for the speakers and students, so the event could continue.
Weeks leading to the event, tension and confusion were at an all-time high on campus as students at the university and nearby residents prepared themselves for alt-right protesters and counter-protesters. Local police and civil rights groups warned those who lived in the area to stay safe, if anything should erupt.
"If you do go out, don't be baited into a fight," Sergeant Andrew Frankel of the Berkeley Police Department told Newsweek, referring to people in the area. "If you do go out and witness someone committing a violent crime, please first get out of the way. Then, when you're in safety, film it and send the footage to us, so we can take care of it."
The campus event could have stirred up a lot of controversy if it is not canceled. Frankel says his department is prepared if violence should suddenly break out on campus.
"We've seen M80s [a powerful type of firecracker] thrown at police and protesters from both sides," Frankel says. "Also, eggs and soda cans get thrown. Sometimes, people use pepper spray and bear spray."
The Southern Policy Law Center (SPLC), a leading civil rights group, told Newsweek they believed people should avoid any riot they may encounter during "Free Speech Week" because they would be giving any alt-right protesters "exactly what they want."
"I think [people like Milo Yiannopoulos] believe that vitriol from counter-protesters validates their claim that their free speech rights are being violated," said Ryan Lenz, a SPLC spokesman.