Milo Yiannopoulos Says His Hurricane Irma Post Claiming 'My House Is Gone' Was a Joke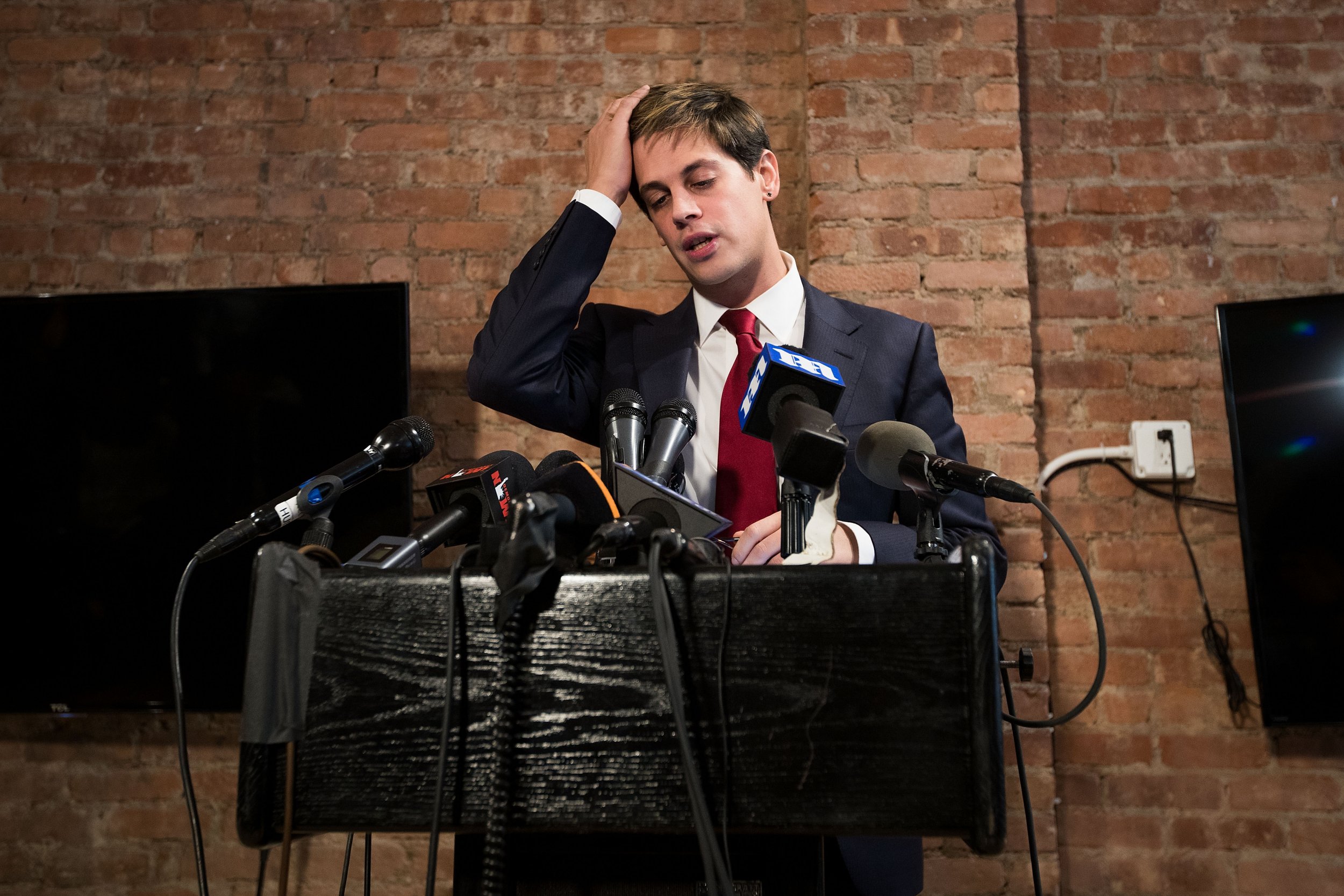 Controversial conservative personality Milo Yiannopoulos now says he was only joking when he claimed on social media that a Miami house demolished by Hurricane Irma was his in an apparent bid to draw attention to himself in the midst of a national emergency.
"It's a joke, not a dick, but apparently you can't get either," Yiannopoulos wrote to Newsweek in response to a reporter's question about the Instagram and Facebook post—which showed someone else's house losing its roof to high winds.
He then insulted the reporter's appearance.
Yiannopoulos had posted the alleged joke, with the caption, "My house is gone," as Hurricane Irma pummeled South Florida on Sunday. The message quickly racked up more than 8,000 reactions and 1,600 comments on Facebook from sympathetic fans, but the next day, theMiami Herald reported that the Northeast 27th Street house belonged to a different man, Gerard Duhart.
Duhart had already seen the image later posted by Yiannopoulos. The chatter about his home on social media, he told the Herald, was "the worst thing ever."
Yiannopoulos' joke probably didn't get a big laugh out of Floridians. Hurricane Irma killed 12 people in the United States, knocked out power to 16 million people and destroyed 25 percent of the homes in the Florida Keys, the Federal Emergency Management Agency said.
It is unclear if Yiannopoulos even lives in Miami, though he has a few connections to the 305.
In April, he announced the launch of Milo Inc., a media company aimed at "making the lives of journalists, professors, politicians, feminists, Black Lives Matter activists and other professional victims a living hell," as he told Vanity Fair. The business reportedly had $12 million worth of support from investors and was set to be based in Miami with more than two dozen employees.
He threw a party in Miami in May to promote the venture, though the Miami New Times reported that records indicate Milo Inc. is actually incorporated in Boca Raton.
It's not the first time that Yiannopoulos has stirred up drama. Last summer, he was permanently banned from Twitter after he led racist attacks on comedian Leslie Jones. Earlier this year, he resigned from Breitbart when he was caught on tape saying that relationships "between younger boys and older men … can be hugely positive experiences." And in February, the University of California, Berkeley canceled a planned speech by Yiannopoulos after protests before the event caused $100,000 in damage to campus.